Latest Updates from Dogfart (Page 29)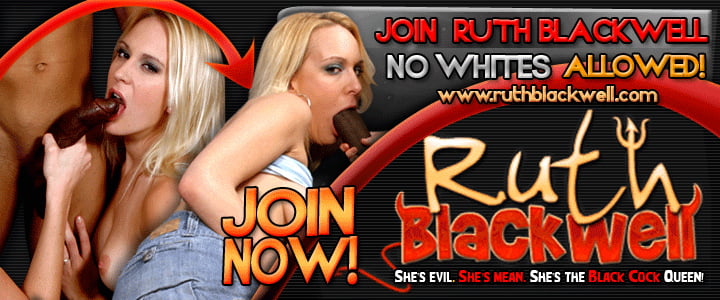 Dogfart pool parties...you gotta love 'em! Last one featured Casey Calvert taking 11 hung bulls directly in the shit pipe. Today, Stella Cox shows up for her pool party, and once in the suit she brought along, or crew of Black Bulls sends her back to change once more...this time in the swimsuit they have for her, as well as a pair of heels. Stella's not too sure, but she certainly doesn't want to spoil the fun. So when she appears in what could be one of the smallest bikini's she's ever tried on, our Bulls know it's on! Sure enough, within a minute or two they're groping this fine piece of ass and having her drop to her knees. Today's pool party is more really nothing more than a face fucking, with Stella Cox opening as wide as she possibly can to accommodate the Black Man's superior girth and length. How could this get any better? Watch what happens with the dog cone gets wrapped around beautiful Stella's throat and the Bulls start to unload!
Deputy Warden Subil Arch might hail from Russia, and her English might not be the best...but she knows how to handle a convict. Take these two convicts, for example: they've been isolated from the general population due to repeated behavioral offenses, and now they're about to start up again. They're bitching about everything from maggots in their chow to roaches in the cell to their jumpsuits not fitting properly. They're demanding a meeting with The Warden, but the farthest they're gonna get is Deputy Warden Arch. Her vital mistake? Getting too close to the bars during her lecture! Next thing she knows, Deputy Arch is on their turf, and in order to get out alive, she's going to play by their rules...whatever those rules happen to be!
Jojo Kiss and Zelda Morrison are lifelong friends. They grew up together, went to the same schools, and cheered for the same team. They got into a lot of trouble together, too! Now they're freshmen in community college, and even though they no longer go to the same school, they're still cheerleaders. And today their football teams are playing one another, which is where we're meeting them. It's post-game, actually, and they're about to get in trouble again. This time, Jojo is going to drag Zelda into the men's locker room! Why? Jojo knows Zelda's never been with the black man, so why not let a couple of Jojo's football player fuck buddies take a turn or two with Zelda? Who cares if Zelda has a boyfriend! Jojo just wants to see the expression on Zelda's face when she's starting at almost two feet of black meat. Then, it's time to convert Zelda to a BCS!!