Latest Updates from 'Glory Hole' at Dogfart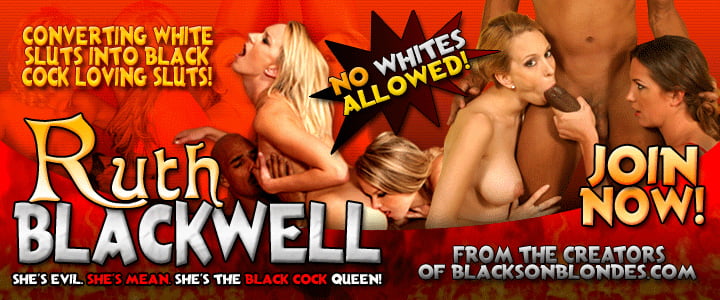 Barbie Sins, a resident of the United Kingdom, is making her way across the United States on an extended vacation, and she's looking for a great guidebook to help her enjoy America to its fullest! There's only one problem: the bookstore she's found on the internet doesn't appear to be the same one she's standing in front of...which is weird, because she's got the right address! The issue? They closed that bookstore only a few months ago, and it's been turned into an adult bookshop! Barbie isn't a prude, so she has no issues looking about once the store's clerk has informed her of the change. Barbie can't take her eyes off the large, black dildoes, and the clerk picks up on Barbie's BCS vibe. Soon, Barbie is checking out the store's Dogfart DVD section, and don't you know within minutes she's back in the arcade section of the store! At first, Barbie's not too sure about the booth...but there's something about this dirty place that turns her on! And the dirty movie playing on the TV only makes her pussy wet!! She starts to play with herself when the first dick comes through 'the hole'. It's small and white, and it reminds Barbie she's really here to find a travel guide. It's the second dick that makes her pussy really wet. It's big and black and throbbing, and Barbie can't keep it out of her mouth. Or her pussy! She'll work that BBC while the white guy jerks...but hey, Barbie's nice enough to help the white guy finish. Well...kinda! LOL!!!
Carolina Sweets is a very horny girl...and she's ready to roll! Just look at her, browsing the Dogfart section at her local adult bookshop! Carolina loves watching giant black meat penetrate little white girls! And look how Carolina shakes her ass at the clerk while she's browsing! What a little tramp! The clerk knows what she's after, and he sends her back to the infamous booth five, where it all goes down! And look how Carolina marches into the private booth, pushes the chairs over for a better view of the filthy movie that's playing, and starts to rub her sopping wet pussy!! It doesn't take long for the creepy perv in the adjacent booth to act! He's groping and fingering Carolina before presenting his massive black pipe through the hole for her to service! And service the anonymous stranger she does! Carolina's warm, wet mouth and extremely tight, pink pussy does the trick! Carolina drains his balls all over her face before calling it a day!!
Kasey Miller has a problem, and it's kind of embarrassing. Kasey actually thought about seeking medical advice, but that's the problem: even though this is Kasey's 'problem'...it's really not her problem. You see, Kasey's boyfriend, Josh, has erectile dysfunction. She thinks it's kinda weird, too, since he's the same age as she. In addition, he's not very big 'down there'. Her boyfriend is too embarrassed to go see the doc, so Kasey has taken it upon herself to seek a solution...and what better place that a dirty book store? They have all sorts of 'dick pills' in the adult shop to help a small, limp dick! Besides, she loves her man. The clerk at the store has other ideas of how to 'help' Kasey, so he shows Miss Miller back to the video arcade, so she can experience what size and power are all about! You know what happens next, with the exception of the 'surprise ending' -- Kasey's little pussy winds up 'loaded', for lack of a better word! And what's gonna happen in 9 months is anyone's guess!!