Latest Updates from 'We Fuck Black Girls' at Dogfart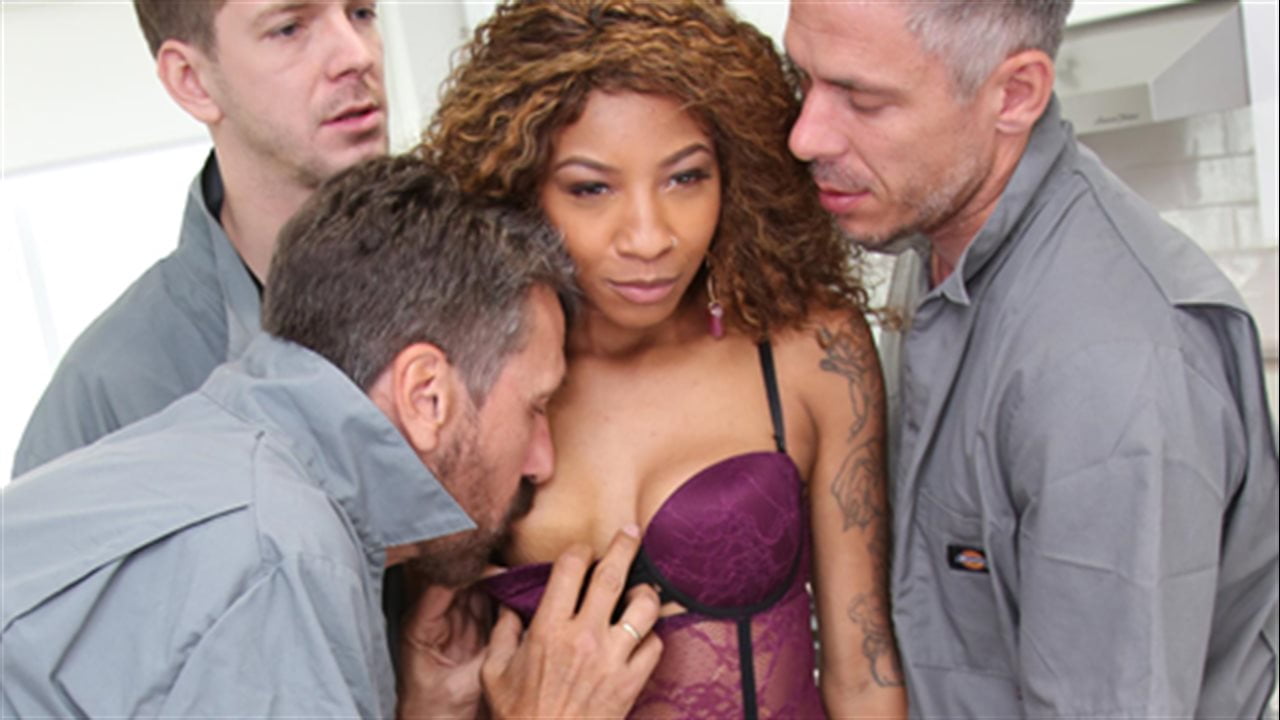 You're about to witness something you've probably never seen before. But let me get to that in a second. You might remember September Reign from previous encounters here, but what you don't know is she's recently been married. Hubby is never around, leaving poor September in a perpetual state of lust! Her pussy is always wet, and quite frankly she's tired of playing with it all the time. She needs more. Way more! So get this: September goes online now, ordering food or repair work or anything she can to get dudes over to her place. Today it's a plumbing crew, as September's 'pipes must be broken'! Of course they're not...and boy are those plumbers pissed off! Until September comes out in lingerie, asking them, 'will this make you less upset?' The crew works September hard, working out their frustrations! Then, they give September something she's never felt before -- two big, hard white cocks up her beautiful ebony pussy! If that wasn't enough, the crew pull off the almost-impossible sex act ever, and one you've never seen before: all three white dicks stretch September's sweet pussy to places she's never, ever felt before. She literally moans in ecstasy, coming so hard she almost passes out! The crew dump their loads directly into her eager mouth before they leave September with a memory she'll never forget!!
Maya Bijou loves teasing her step-dad. She started right when he married Maya's mom...right when she turned 18. Maya was immediately attracted to him. Soon, she was wearing panties and see-through wife beaters around the house, smiling as she'd watch step-dad become aroused. Maya also knows step-dad loves watching dirty movies. She's heard moans coming from the bedroom while her mom is out of town. Speaking of that, mom's on another business trip, Maya can hear step-dad's moans...and Maya wants to borrow his car to go to a desert rave! In any other circumstance, Maya knows step-dad would never lend her the car. But Maya's one evil little slut, and she knows step-dad is weak. Do we really even need to tell you what happens next? Well, maybe this dirty detail -- in the end, step-dad unloads into step-daughter like he does her mom...right in her tight, shaved pussy!!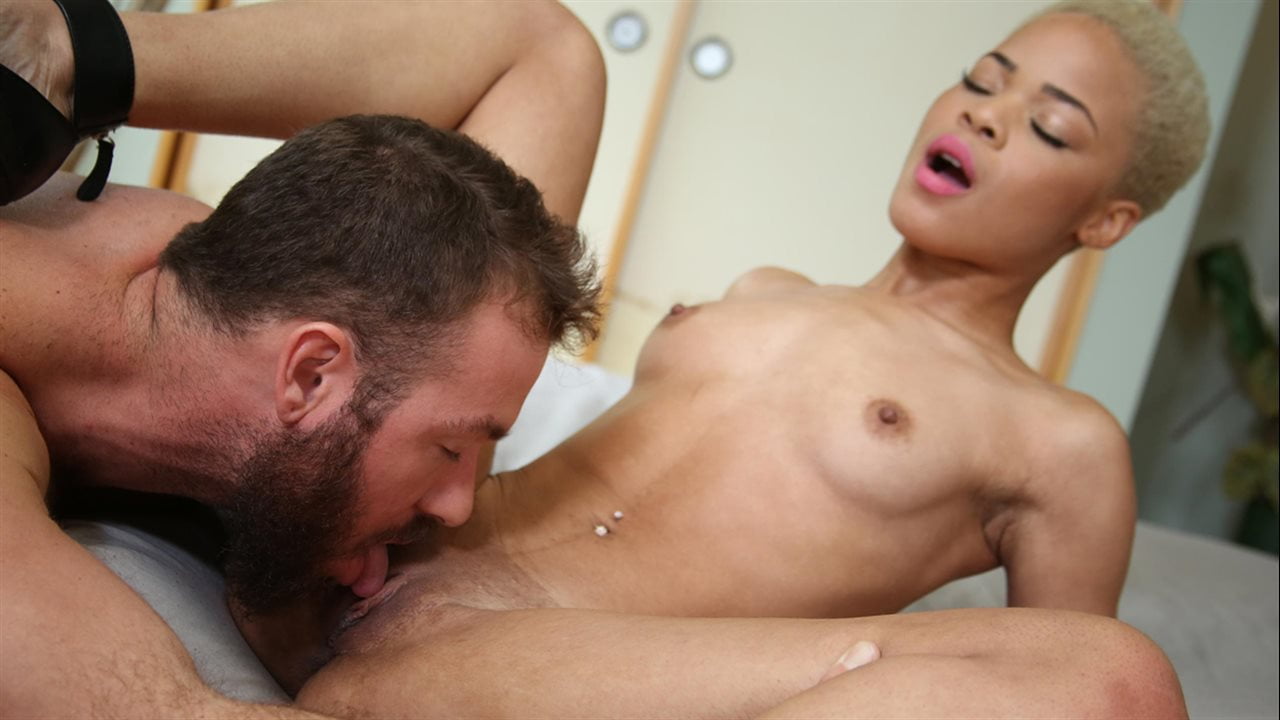 Arie Faye is on her way to a date. Her man, Malik, is taking her to dinner and a movie. Before she gets to Malik, there's one stop to make: booty call! Arie and Malik haven't been having sex...for a while. And then they did, Arie was disappointed. 'They say all black men are well-endowed, but I'm here to tell you that ain't true!', Arie tells all her girlfriends. 'It's white dick for me!' And Arie's booty call is a handsome white boy who's packing serious meat! It's so serious, Arie's going to rick being late for Malik just to get some of that great white boy D! Only one problem: her white boy might be catching feels, and that's no good; in fact, he's ask Arie to leave simply because he wants Arie to himself. Arie knows how to get what she wants, and it doesn't take long to make white boy weak and get her dick down. He pounds the shit out of Arie a half hour before she's got to be at Malik's, and with the over-sized load she just swallowed ('I can't let you mess up my face! It'll ruin my make-up!!'), Arie hopes her breath doesn't smell like jizz when she plants a kiss on Malik's lips!!!