Latest Updates from 'We Fuck Black Girls' at Dogfart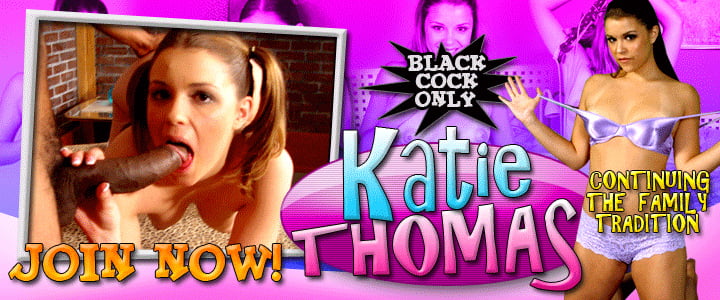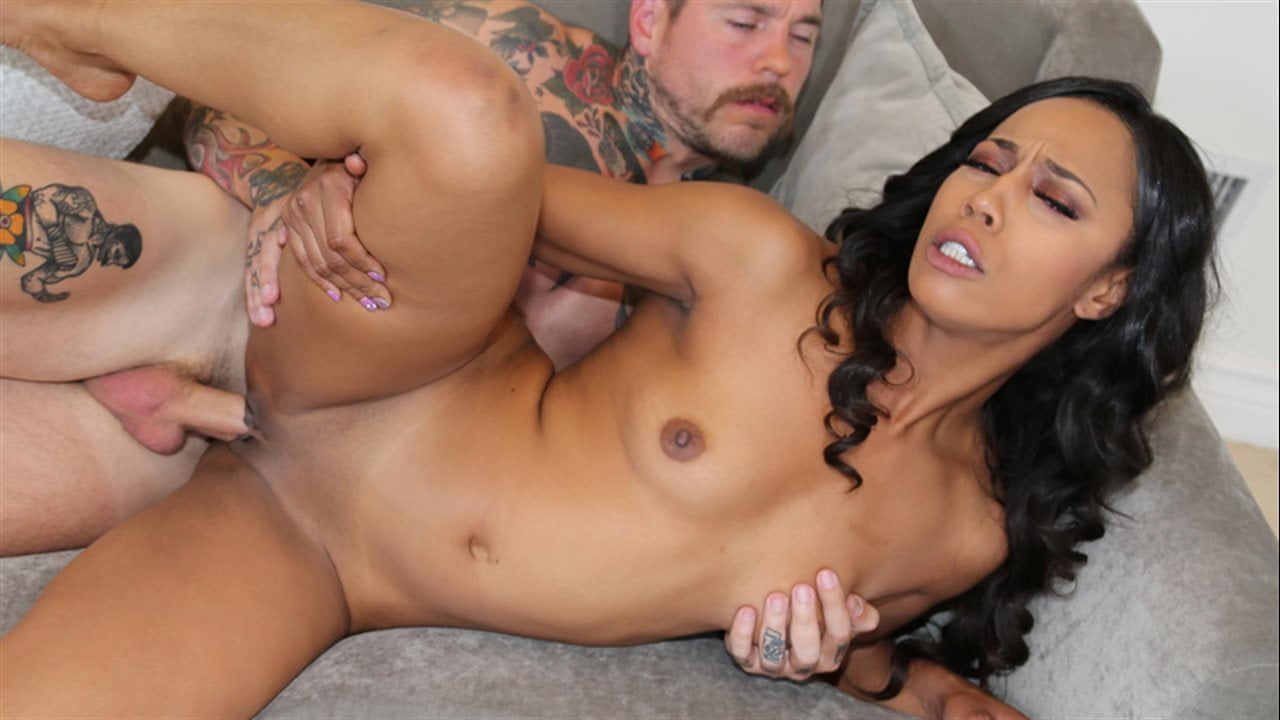 Misty Stone has a lot of friends. A lot. So when one friend puts another friend in touch with Misty, it's nothing out of the ordinary. Today, she took a meeting with a friend-of-a-friend named Dean, who has a business proposition for her. No, it's not a marijuana dispensary or a real estate gig...Dean needs citizenship, so he's here with a marriage proposal -- and $20,000. Here's the thing: Misty doesn't roll with breakin' the law; however, she rolls with white boys! So why not give him a test run...you know...as a 'husband'...to see what Dean is packing? First -- and most important for Misty -- is pussy eatin' skills, and yes! Dean has the skills to pay the bills. His dick works great, too! Misty loves loves loves white meat, and she devours everything Dean serves up! That includes his white-boy load, which Dean shoots directly into her eager mouth! She swallows it all down before declining Dean's generous offer! But don't you know she'll have him back for another round of sucking and fucking!!
With nearly 60 years of combined sexual experiences lodged in their collective brains, listen to some of the crazy stories James Deen, Steve Holmes, and recent AVN performer of the year Markus Dupree can tell! If that wasn't enough, wait until you witness another story unfold right in front of your eyes! All Mr. Holmes has to do is beckon one of the many sluts in his stable -- this time, it's Kira Noir -- to come out from the room in which she's kept...and then, it's on! But wait! Did Kira forget to shut her door? That might cost her a red, red rump. After Mr. Holmes delivers his spanking, he'll hand Kira off to Mr. Dupree, who immediately starts in with a proper skull fuck. Mr. Deen waits in the wings before opening up her sweet asshole. Speaking of assholes, watch how carefully Kira rims a man almost 40 years her senior! If that wasn't filthy enough, you'll go wild for the way these three Bulls indiscrimintgally use all of Kira's holes for their pleasure. They push Kira to pleasures she's never felt, including double anal -- while her pussy is stuffed, too! In the end, it's a literal shower of jizz for our sweet, sweet slut. And a new sex story for all to share!!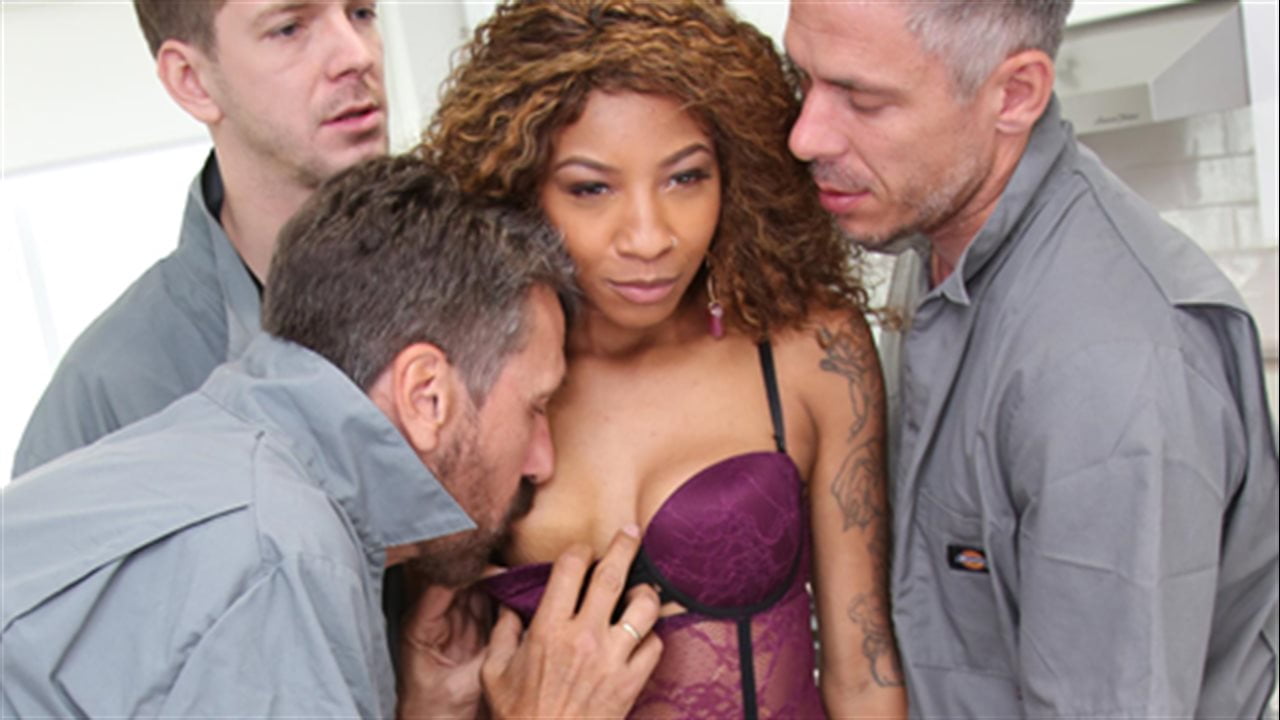 You're about to witness something you've probably never seen before. But let me get to that in a second. You might remember September Reign from previous encounters here, but what you don't know is she's recently been married. Hubby is never around, leaving poor September in a perpetual state of lust! Her pussy is always wet, and quite frankly she's tired of playing with it all the time. She needs more. Way more! So get this: September goes online now, ordering food or repair work or anything she can to get dudes over to her place. Today it's a plumbing crew, as September's 'pipes must be broken'! Of course they're not...and boy are those plumbers pissed off! Until September comes out in lingerie, asking them, 'will this make you less upset?' The crew works September hard, working out their frustrations! Then, they give September something she's never felt before -- two big, hard white cocks up her beautiful ebony pussy! If that wasn't enough, the crew pull off the almost-impossible sex act ever, and one you've never seen before: all three white dicks stretch September's sweet pussy to places she's never, ever felt before. She literally moans in ecstasy, coming so hard she almost passes out! The crew dump their loads directly into her eager mouth before they leave September with a memory she'll never forget!!