Latest Updates from Dogfart (Page 26)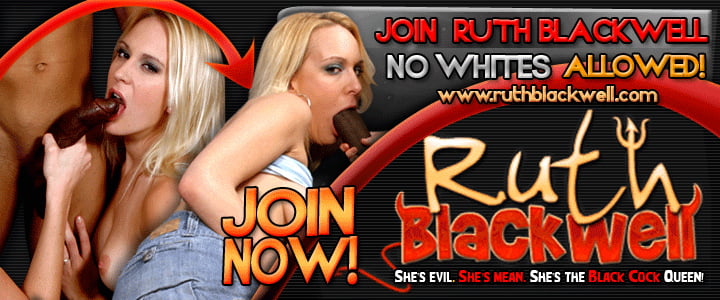 Summer Day and her hubby, Ryan, are self-proclaimed freaks. They've got an "open" relationship and practice polyamory. What's this mean? Ryan fucks any women he desires, and he may (or may not) fuck them with Summer. What else does this mean? Ryan enjoys watching his watch being satisfied, and nothing satisfies Summer Day more than "BBC". Why? She's "BCS"! Big black dick for the black cock slut...and all the while hubby watches! Summer's a three-input gal, too, and that makes Ryan proud. She'll take all that monster dick up any hole, and she'll take it only like a good slut wife does. In the end? Ryan gets to blast his beautiful wife, too! What a perfect relationship!!
Like most housewives, Summer Day is bored, horny...and kinda lonely. I mean, with Hubby working all day long, what's a pent-up gal to do but wanna blow some steam off? Summer's been shopping so much lately, she's over it. Summer's also a very horny housewife, and she has "taboo" thoughts. Lately, Summer's been thinking a lot about taking a black lover, but that could lead to a lot of drama. Her safe bet? Rent a dirty movie that features well-hung black men fucking white girls. She's even gone as far as to visit an adult bookstore, but there's no way she could take home a DVD of that nature! Which is when the store clerk reminds Summer that's one of the reasons they have an viewing arcade in the back of the store! Summer has no idea what she's about to step into...and did I mention Summer doesn't think it's cheating if it only goes in her ass!?!
Tiffany Watson has a problem or two. She's addicted to black cock and shy about it. Really shy. Tiffany is also enamoured with size. Since being stretched-out by a well-hung black man long ago, she's become a "Size Queen". But that doesn't make her any less shy about it; in fact, Tiffany even has a hard time walking into an adult bookstore to look at over-sized black dildoes. Just look at her now! Mumbling to the clerk at the store, barely able to ask where the dildoe section is located. The store owner is a pervert and loves to get girls back to his arcade, where, for a small fee, you can rent a private booth and preview adult movies. This time, he's going to comp Tiffany's booth, just to entice her. And once there? Shy Tiffany immediately turns into the BCS she is, sucking and fucking the dude in the booth next to hers until she achieves an orgasm so intense she squirts! Then, Tiffany takes the load right where it belongs -- in her hot, pink cunt! Bareback!! You're not going to believe your eyes!!!