Latest updates featuring Riley Star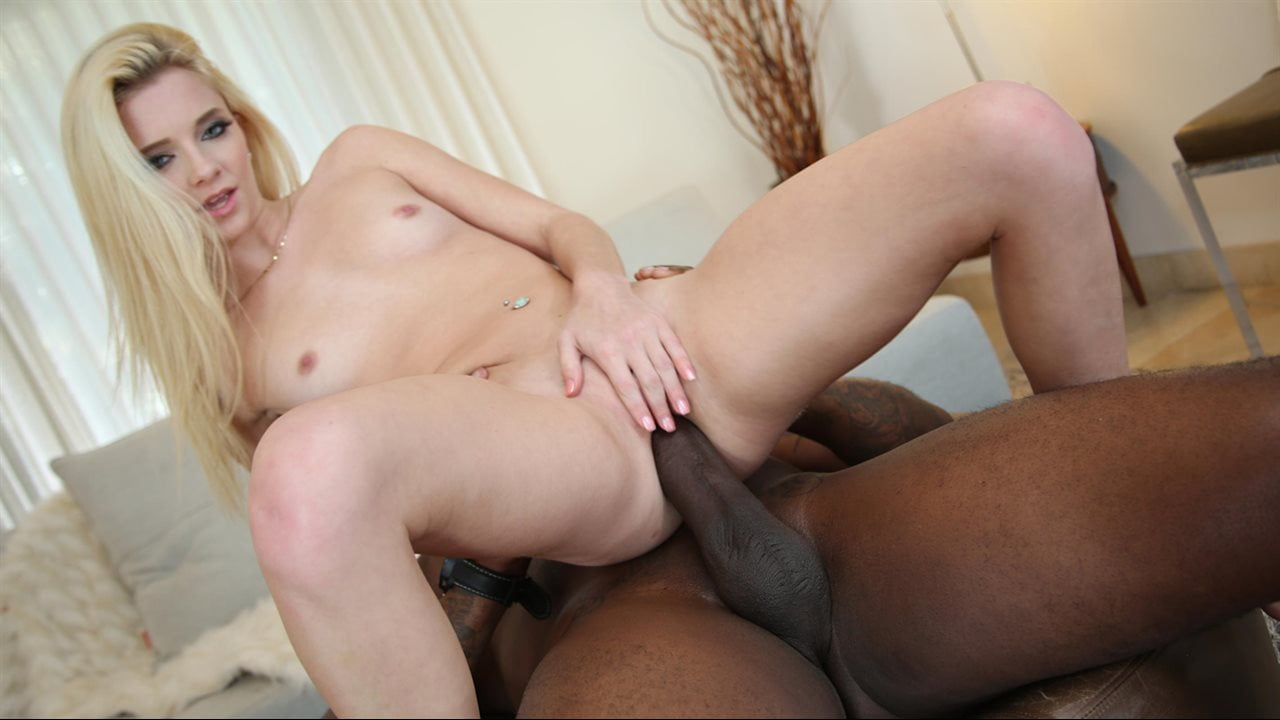 It's date night, and super-hot, interracial couple Riley Star and Flash Brown are hitting the town! Riley loves walking around with Flash, hand-in-hand, as all the white boys give them long stares! They know what's up. And the only thing Flash loves as much as white pussy is white feet! He loves Riley's size 5's, and he loves it when she puts on heels...the sexier the better! Before date night, he's going to help Riley pick out what shoes she's going to wear with her sexy outfit. The only issue? He can't even get through helping her try on three different pairs before he's nibbling on her piggies! 'Oh! I see you went and got a fresh pedicure!' Flash says, trying to hide his excitement. Soon, he's sniffing and sucking her beautiful soles and tiny toes. Flash especially loves fucking her white feet because they are so small...like her tiny, white cunt. Which he hits, of course, bringing Riley to more than one orgasm before their date. Flash dumps his thick, creamy all over Riley's smooth, smooth soles. After all, he wouldn't want to make a mess on her beautiful face! He's hungry now and doesn't want to wait on Riley to have to re-do her make-up!!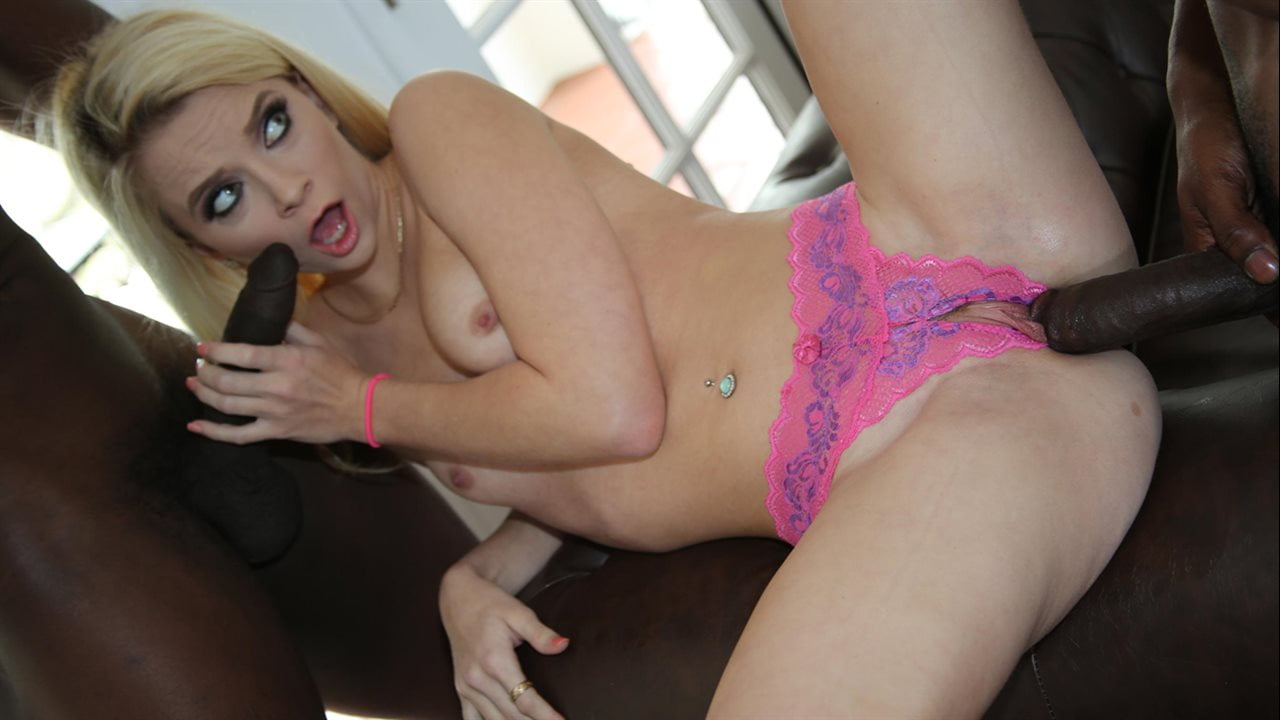 Swipe right! We're sure you've heard that phrase before. Beautiful, blonde Riley Star sure has, especially when her boyfriend is out of town. Riley's swiping right on social media whenever the profile she's looking at is that of a Black Bull, and today she's got one heading over! Thank goodness her 'man' is across the country on a business trip. Riley has the house to herself! The thought of cheating with a big, black Bull always makes her want to masturbate...which she's doing when her Bull arrives. But it's not one Bull...but two! 'I was sure you were cat fishing me,' The Bull says, 'so I brought a friend just in case there was any trouble!' With two big, muscular Bulls at her front door, and a boyfriend far, far away, Riley drops to her knees and starts stuffing her mouth with their over-sized dicks. Soon, they're hitting Riley's soft, wet pussy across the house! They can't believe a girl so hot is on social media looking for black dick! You won't believe the size of the loads they leave all over her pretty face, either!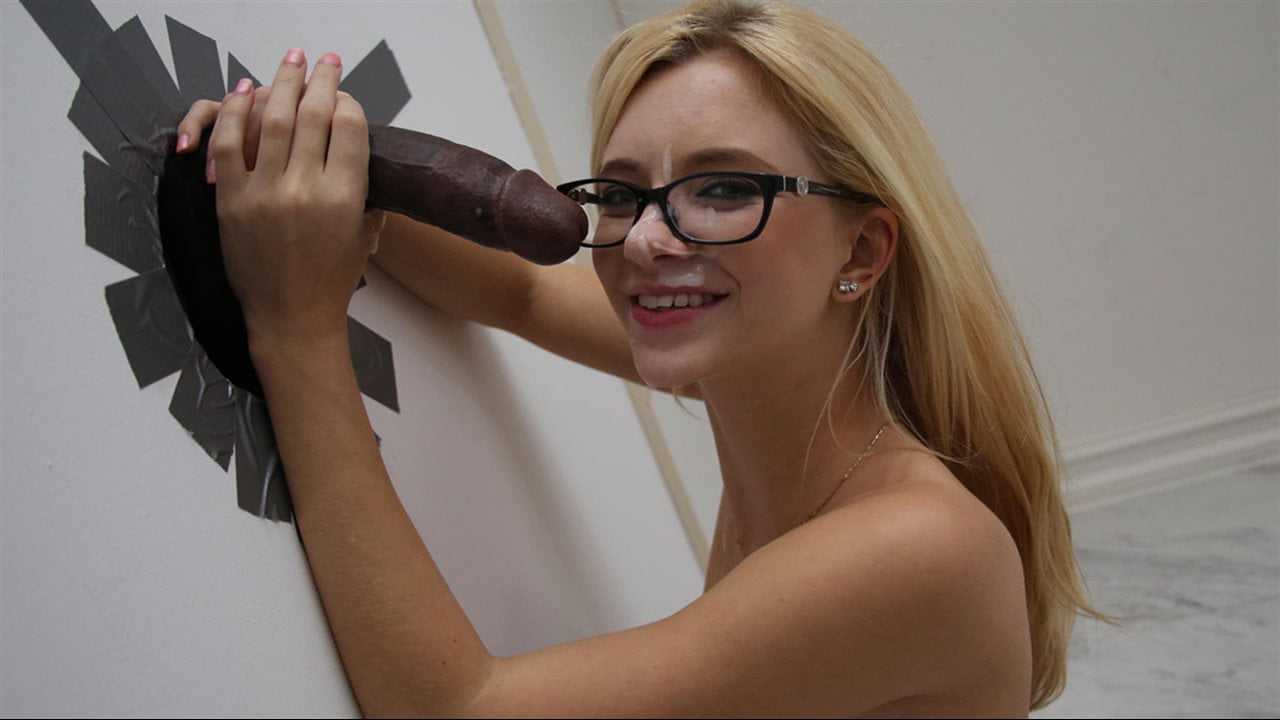 Riley Star loves 'N.S.A. hook-ups'! This means no-strings attached, and you know what that means: sex with strangers. Riley's favorite place for NSA hook-ups? The local adult bookstore, of course! She's so well-known in there, Riley's even friends with the employees! They'll even call her on the phone to let Riley know when there's 'a lot of action' in the video arcade section of the store!! The store loves Riley, cause when the perverts see a hot, white blonde girl walk through the place, word on the street gets out: this is a 'crusiy hole'! More customers! More big, black dick! This is what Riley loves most -- 'BBC'! She loves it so much that when a white dick makes its way to the 'hole', Riley simply ignores it. This trip pays off well for Riley, who manages to find an enormous black cock to suck and fuck. Sure, she's a little annoyed with the white boy begging for action a few holes down, but she'll just pay attention to her BBC until it sprays her eye glasses with cum. Riley will clean them off before strutting out the door. Riley Star doesn't care who thinks she's a dirty cum dumpster!!