Latest Updates from Dogfart (Page 25)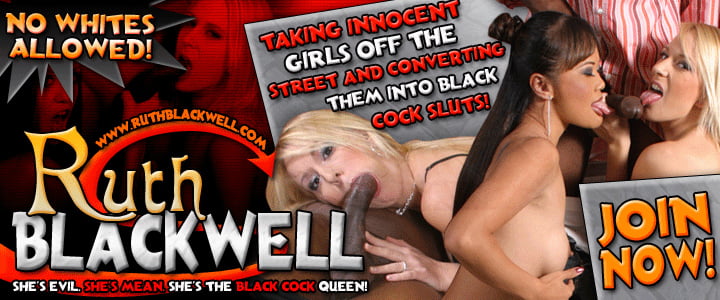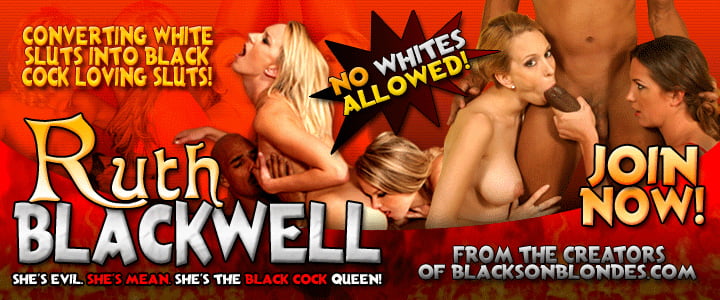 Meet Dahlia Sky, swim instructor. Dahlia's been teaching swim classes for a few years now, and she loves all her students. Even the ones who tend to be tough to handle...hard to control. From time to time she deals with unruly students, and this particular class has always been a handful. Just look at them! You'd never guess they'd be swimmers, and rightly so. In fact, almost all of them hate to swim. Why are they there? Well, as one of the students put it, "takes a snow bunny in the pool to get the niggahs in!" Sure enough, it doesn't take too long before our Homies have Dahlia out of the pool for another round of sucking BBC! The boys are just as hot for teacher as teacher is for the boys! It's a baker's dozen for Dahlia, who works each dick with her mouth as though it were her pink, tight cunt...until all 13 unload their massive cocks all over her pretty face!!
Meet the Rieslings -- Ryan and Damien. They're the happiest couple in the world. How so? Ryan's a natural-born, BBC-lovin' white girl...which has always been Damien idea of a dream girl. Damien learned about white girls who loved black men way back in high school, when he caught his cheerleader girlfriend banging the center of the basketball team. They called him Slim, and when Damien walked into her bedroom unannounced one sunny afternoon and caught the pair banging away, and he saw Slim's enormous cock and the pleasure it brought his girlfriend, he didn't get mad. He simply accepted it. Now, years later, he wears his chastity device proudly and knows when Ryan is "in session" with her "personal trainer", well...all he really wants to do is watch. And maybe clean up. If he's lucky. Today, he's a lucky cuck. Look! The Bull even got jizz on Ryan's wedding ring! Clean-up on aisle Ryan!
It's a hot summer day, and the fellahs are chillin' by the pool, waiting for something to go down. Sure enough, it's just a matter of time before McKenzie Lee, black cock slut, makes her appearence. She wants to go swimming, and she knows it's not going to be an easy task getting the crew to take a dip with her. Besides, who wants to go swimming when all three of McKenzie's wet, wet holes are open for business! The fellahs warm up in the back yard, using her mouth and skull fucking her before moving to a cooler location in order to really heat things up. Once there, it's a free-for-all. Seven well-hung black men use McKenzie in order to drain their swollen nut sacs! She's even "air tight" through much of this session, with BBC filling her mouth, her well-used cunt, and her tight asshole all at the same time. Once the fellahs empty their balls, McKenzie cleans up...eating all that nourishing black seed.