Latest Updates from 'Glory Hole' at Dogfart (Page 2)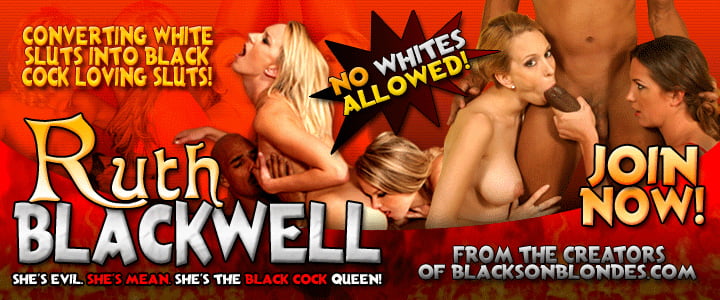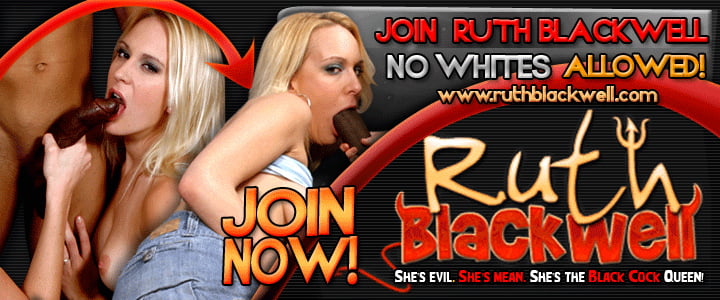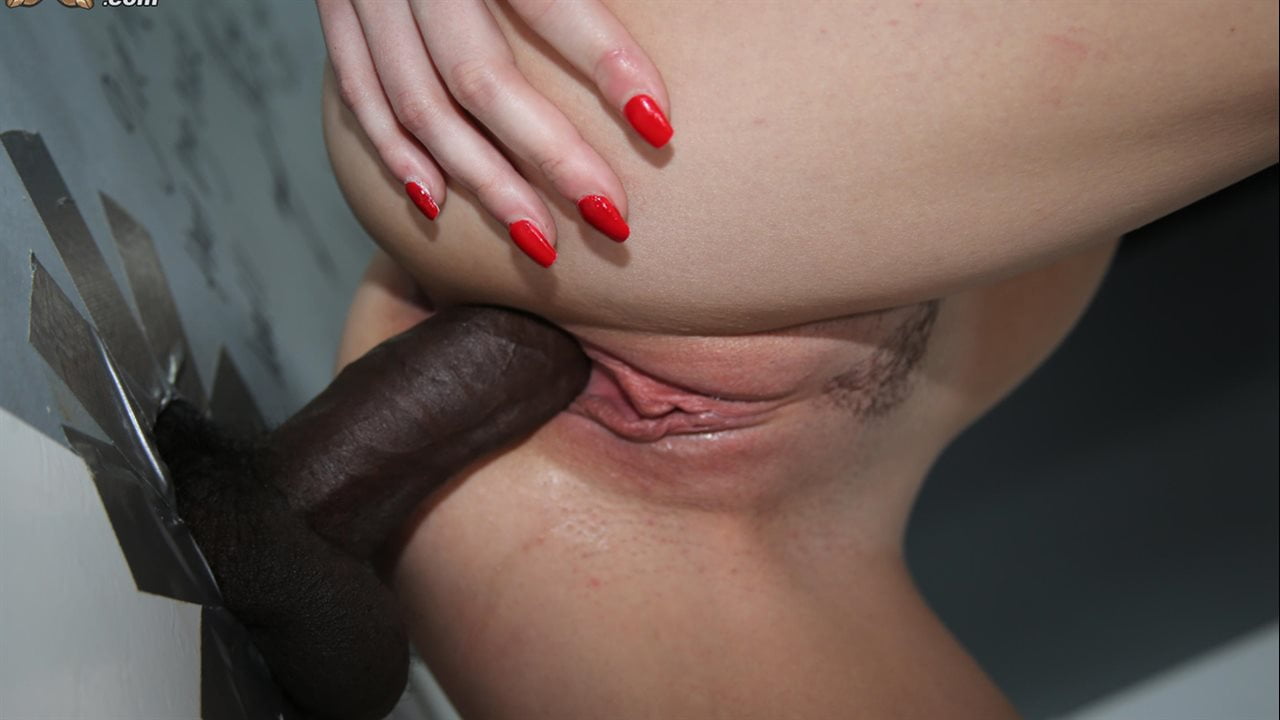 Michele James is engaged to be married soon, and her and Hubby-to-Be love watching inter racial pornography. They love it because it 'spices up' their love life; the love the 'contrasting skin tones'; most of all, Michele and Hubby-to-Be love the male actors and how endowed they are! Today, Michele wants to surprise Hubby-to-Be after he gets home from work with a brand new, interracial DVD. They'll watch and fuck all night long! Michele's surprised to discover she can preview movies at the adult store back in the arcade! She even calls Hubby-to-Be at work to tell him she's being 'naughty' in the preview booth! However, there's even a bigger surprise for Michele, and it takes her back so much she had to end her call with Hubby-to-Be. A 'BBC' comes through a hole in the wall! Michele can't believe how big and hard it is, and sure enough...before you know it, she's sucking and fucking. Sure Hubby-to-Be wouldn't be happy to know Michele is cheating on him while he's hard at work, but what he doesn't know won't hurt. Michele's equally surprised with the enormous load blasted all over her face and glasses...but she'll clean up and get home with a new DVD to make Hubby-to-Be happy!!
Lily Rader is one thirsty black cock slut. Just look at the way she marches into the adult bookstore, almost demanding to know where the arcade is located! Our friendly clerk needs to make sure it's even legal for Lily to be in the store, and once he performs his special age verification check, Lily is free to head back! While waiting (and hoping) for the special moment to arrive, Lily will do what all the male customers do once in the booth -- jack off. In the middle of her session, sure enough...an over-sized black dong makes its appearance! To white Lily states, 'who comes to a glory hole wearing a condom?!? I like it bareback!' And with that, Lily removes the Magnum XXL and tosses it on the the already-filthy floor. She'll stuff as much of that BBC as she can in her little mouth, before turning to the wall and offering up her wet, white cunt. Lily's little pussy is stretched beyond anything she's felt, which is about when she spins back around, on her knees, to swallow his load. And instead of getting up and leaving, listen to the thirsty little white girl asking -- begging -- for more big, black, bareback action!
Daizy Cooper and Carmen Valentina made for an odd pair of 'besties'. Daizy is just 19; Carmen is a married MILF. Daizy is a true slut; Carmen is a 'wanna-be'. So when Daizy takes Carmen to Daizy's favorite adult bookstore, Carmen's a bit taken back...even though she's dressed like a slut. What Carmen doesn't know is Daizy's about to initiate Carmen in to being a True Black Cock Slut. After Daizy schools Carmen on 'BBC', Daizy leads Carmen back to Video Booth Number 7 -- where it all goes down. Just watch the expressions on both girls' faces when 10 inches of black meat pops through 'the hole'. Watch Daizy encourage (almost force?) Carmen to do slutty things. And perhaps the very best part of the girls' adventure? When Carmen takes a cream pie from a total stranger...and Daizy cleans up after him!!