Latest Updates from Dogfart (Page 45)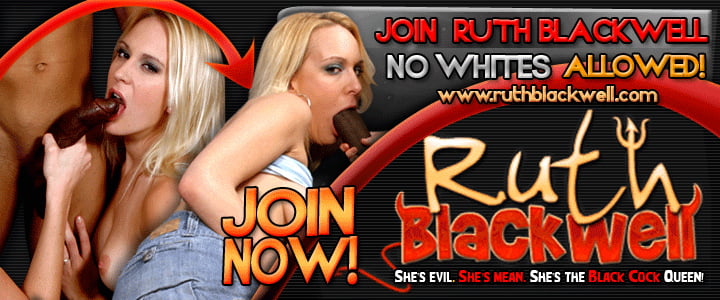 Juelz Ventura is the kind of stripper that'll make you drop this months rent on her. We find Juelz dancing for about a dozen black guys in a club that's on the wrong side of the tracks. Fortunately for Juelz it looks as if they've come on payday...because they're dropping money like it's going out of style. The filthy stripper goes above and beyond the call of booty by throwing caution to the wind by sucking each one off. Yes, we know this is unorthodox and taboo. However, Julez doesn't give a fuck about following the rules: she just wants to suck and fuck all her black clients before days end. And what happens next is a sight to be cherished forever.
Bibi Noel's holes are about to cash the check that The Denver Broncos couldn't cash at this year's Super Bowl. Bibi's become a pawn in a bet between Rico and Wes. And it looks as if Wesley has lost big on the Denver boys. Wesley's lacking funds to pay back, but Bibi's going to bail him out by sucking and fucking both him and Rico. Bibi Noel takes both guys back home and the real Super Bowl of interracial sex goes down. Both Wesley Pipes and Rico Strong take occupancy in her mouth right before slamming their meat into her ass and pussy......at the same time. Bibi's holes get ravaged in the same manner the Denver defense did last February. The anal and vaginal obliteration of Bibi only comes to a conclusion when the busty blonde gets covered in ghetto goo.
Spoiler Alert: Another girl's first time with black cock via the Dogfart Network. Summer Carter read an ad online for a "cheerleader." Isiah has her cheering in the park right before tasking her back to the crib to meet the rest of the crew. Summer's in the dark-no pun intended- about what exactly the cheerleading position entails. At some point Summer finds out that the Dogfart crew is auditioning for a cheerleader that can also handle their big black cocks. Where does Summer Carter sign up for that position? It's not long before Wesley Pipes and Moe The Monster are making her acquaintance. The audition's wheels begin moving when Summer is sucking down on her first ever buffet of black dick. Wes, Moe and Isiah take turns making her go as far down on their black cocks as her gag reflex will allow. Summer completely disregards the fact that this audition is totally unorthodox, and she couldn't care less. The snow bunny's first time with a black cock (times 3) sees her white pussy get fucked long and hard by three of Dogfart's resident meat slingers. The interracial audition goes off without a hitch...and all three guys take turns making her face a target for cannon blasts of Dogfart DNA.