Latest updates featuring Miley May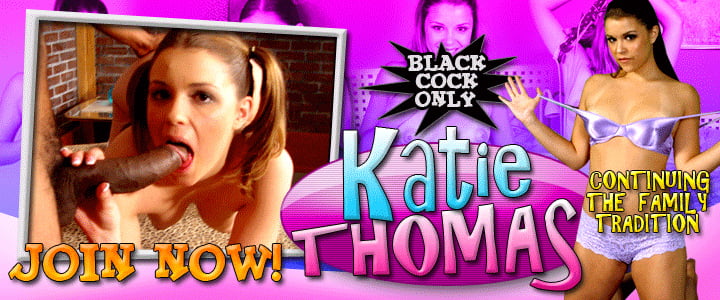 Mother and daughter have both leading deviant lifestyles and they're about to come to an intense melting point. Simone Sonay and her daughter, Miley May, have no idea that the other is living life on the edge. Simone is cheating on her husband and Miley's skipping class to fuck her boyfriend. Simone and Jack are making out when Miley May tries sneaking in to swipe a bong to use with her boyfriend. Simone catches her daughter in the act....what's the next logical course of action? Simone and Miley mend fences by sharing Jack's big black cock while Mileys father/Simone's husband is none the wiser. Two generations of black cock slut work over that big black cock and in a frenzy that borders on insanity. Miley and Simone forget their family feud by sucking down a black cock that's more than their gag reflexes will allow. Simone shows her daughter the proper method of taking 12 inches of black meat in the same place that Miley spent 9 months in. We're treated to both ladies getting plowed by Jack's big sausage and Simone shows her daughter that squirting isn't something to be ashamed of-it's to be rewarded. The taboo threesome has its curtain call mom and daughter share a hefty helping of black jizz all over their faces. The family that shares black cock together apparently stays together.
Charlie Mac and Wesley Pipes have had their share of celebrity sightings but spotting Miley Cyrus takes the cake. Wesley and Charlie have thought they just met the woman behind "Wrecking Ball" and other pop hits but it turns out to be her doppelganger Caroline Cross. Wesley and Charlie ask about Caroline's ability to twerk and she brings them back inside to show that she's a freak with big black cocks. Miley, um, Caroline Cross shows the guys a great time by giving their big black cocks a tongue massage. The duo of black sightseers take liberties with that fresh white slut. Caroline Cross twerks that booty right down on black cock as her mouth sucks on a black microphone. The southern slut continues to get railed by both black cocks until her Grammy comes in the form of a couple of fat thug loads.