Latest Updates from Dogfart (Page 41)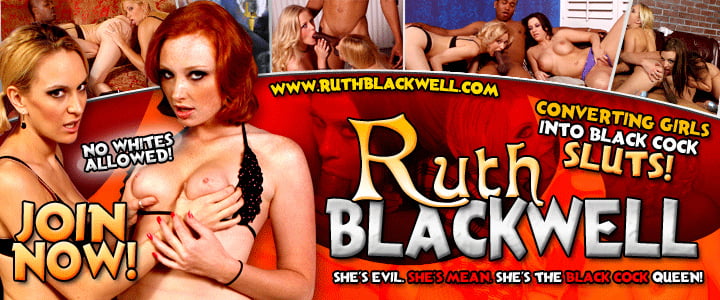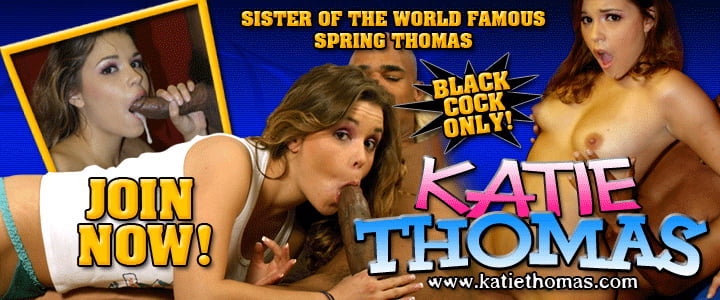 It seems as infidelity runs in the family. Danielle Diamond thinks that her father and step-mom, Desi Dalton, are out of the house. However, Danielle walks in on her step-mom cheating on her father with a black guy. Danielle's shock turns into morbid curiosity when she joins on on her step-mom's fun with Charlie Mac. Step-mother and daughter both suck down on Charlie's big black cock while Desi's husband--Danielle's father--is out and has no idea that the two most important women in his life are violating his home. Both white sluts get their fuck holes slammed by Charlie's meat.....and more goes down! Danielle chows down on her step-mom's ass while Charlie's black dick pumps that pussy. Both sluts get their creamy reward when Charlie coats their faces with his thug sauce.
A white friend in need is a friend indeed. And he's also a cuckold,too! Seth is talking to his buddy Isiah about getting his wife knocked up. Deanna and Seth have been trying in vain to have their own little bundle of joy. However, Seth's troops haven't been finding their target, and Isiah's put on the spot to get Seth and Deanna their desired child. Of course Deanna isn't down with the plan, but it's not too long before she succumbs to the power of black dick. Deanna Dare wraps her lips around the black cock of her husband's best friend. The husband/cuckold/sub-human watches as his wife's pussy feels the power of Isiah's massive black cock. It's a head-scratcher as Deanna rides Isiah while her husband jerks his own puny pecker. The time for conception arrives when Isiah unloads deep inside Deanna's fertile womb. Seth drops to the floor and eats up the excess black jizz dripping from his wife's cunt.
Lola's ability to make your ears melt is evident when she gets fucked by Rob Piper. The sexy Latina knows her way around a big, black cock. We begin the festivities with a strip show courtesy of the slutty fuck toy. Lola's next round of fun comes when Rob Piper's massive dick finds its way down her throat. The spit oozing from Lola's mouth coats Rob's black cock right before he slowly enters her cunt. The dirty talk doesn't end even as Lola's pussy feels the complete wrath of the black man's power. Want more? We know you do. Lola's cunt lips wrap around Rob's meat right before she swallows all his creamy goodness. Another slut satisfied courtesy of the Dogfart Network