Latest updates featuring Misty Stone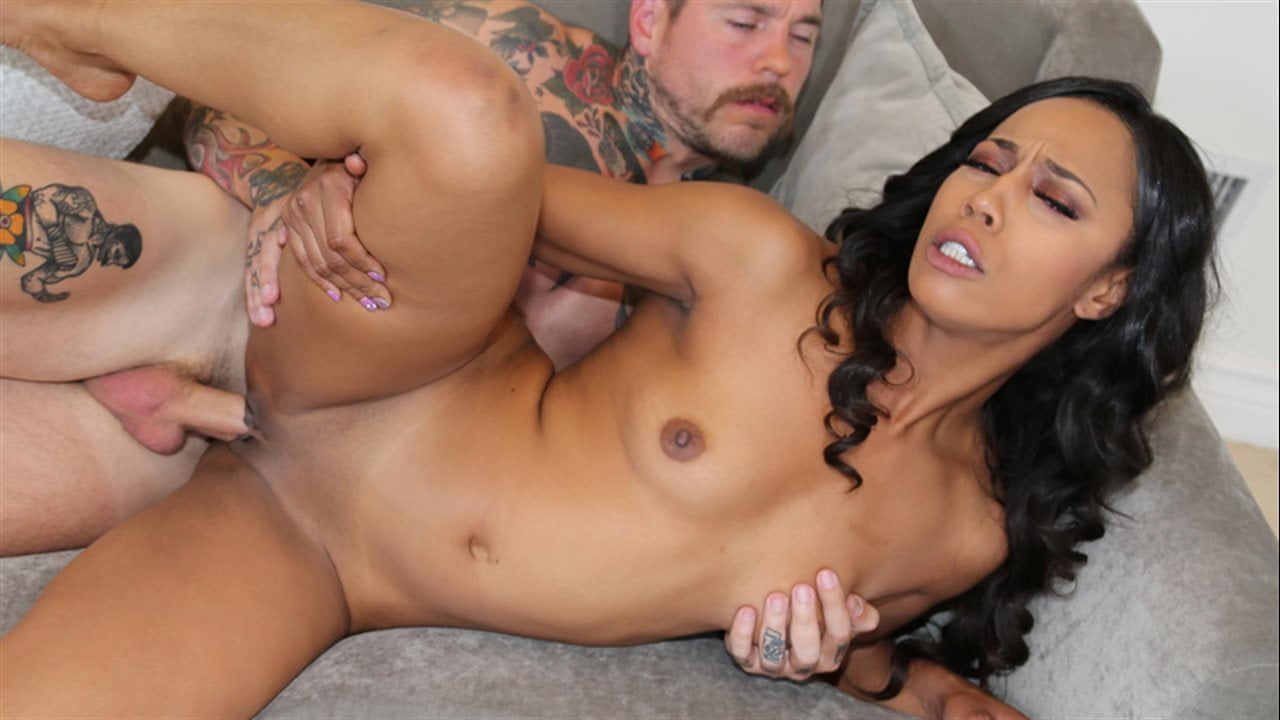 Misty Stone has a lot of friends. A lot. So when one friend puts another friend in touch with Misty, it's nothing out of the ordinary. Today, she took a meeting with a friend-of-a-friend named Dean, who has a business proposition for her. No, it's not a marijuana dispensary or a real estate gig...Dean needs citizenship, so he's here with a marriage proposal -- and $20,000. Here's the thing: Misty doesn't roll with breakin' the law; however, she rolls with white boys! So why not give him a test run...you know...as a 'husband'...to see what Dean is packing? First -- and most important for Misty -- is pussy eatin' skills, and yes! Dean has the skills to pay the bills. His dick works great, too! Misty loves loves loves white meat, and she devours everything Dean serves up! That includes his white-boy load, which Dean shoots directly into her eager mouth! She swallows it all down before declining Dean's generous offer! But don't you know she'll have him back for another round of sucking and fucking!!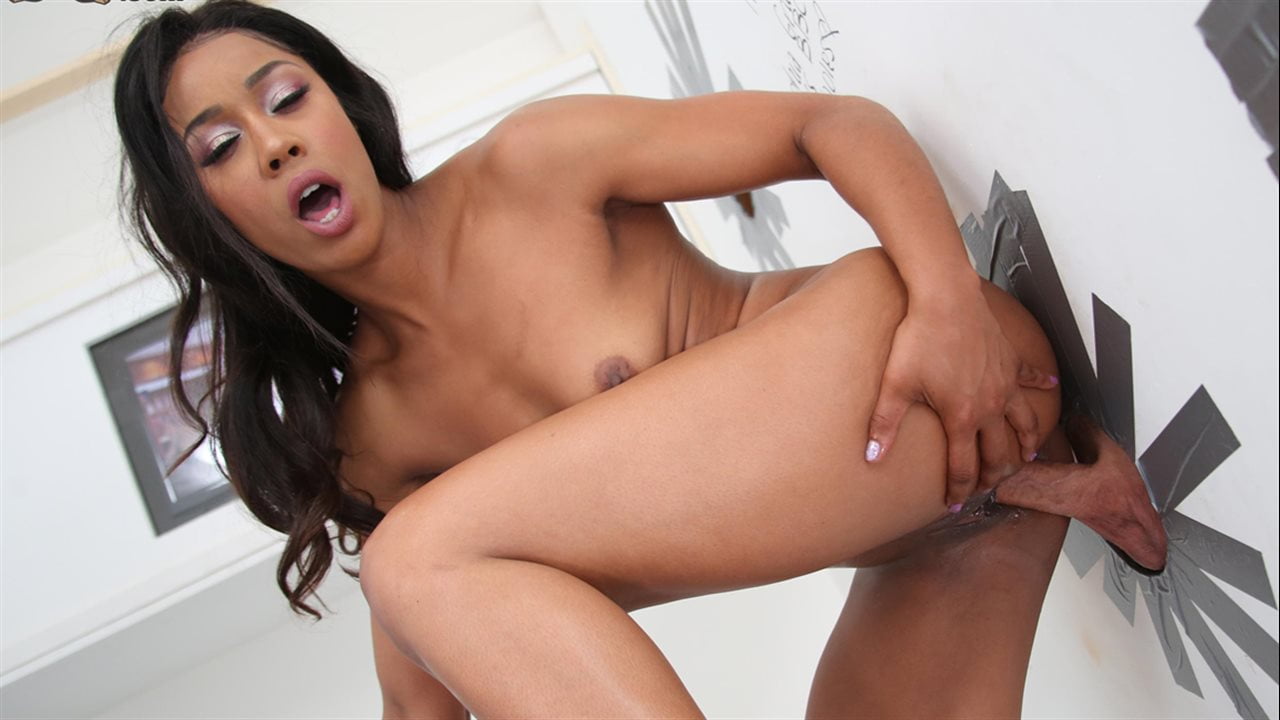 Misty Stone is no stranger to glory holes! She's not only visited a few in her day, now that she's working at an adult video store, Misty knows what goes on back in the video arcade! In fact, Misty keeps her eyes peeled for white-boy perverts who come into the store during their lunch break. If she sees an opportunity, Misty takes it! She's super busy with inventory when her manager says something like, 'it's crazy back there today...a parade of perverts back in the video booths!' Misty can't believe her ears! 'WHAT?! Why didn't you say something earlier? I'm taking my break!' Sure enough, Misty walks away from a pile of DVD's and heads back. She presses her ear up to booth 4, hears a pervert doing his thing, and heads straight to booth 5! Sure enough, it doesn't take but a few minutes before Misty is getting felt up and finger-banged by the white boy in the next booth! That turns into sucking...which leads right to Misty's sweet, sweet snatch getting reamed by some big, white cock! 'I gotta go back to work, so you can't blast my face!' Misty says, very matter-of-factly. That means Misty is gonna walk around the store the rest of the day with his cum slowly oozing from her freshly-fucked, bald pussy!
If you're hip today's lingo, you'll probably know "to catfish" means to lie about yourself during an online, "getting to know you" chat session. One of the biggest reasons to catfish? Dick Size, of course. That's what today's cuckold -- Ciccle -- is guilty of...catfishing Janet Mason and her man on one of those online, swinger websites. You know the "swinger" lifestyle -- married couples looking to "hook up" and have some adult playtime. Ciccle and Misty are brand new to the game, while Janet Mason and Rob Piper are seasoned vets. After a few hours of "getting to know you" time, it's back to the apartment for swinger time. That's when the clothes come off, and Ciccle's "8 inch thick rod" is exposed for what it truly is -- a 5 inch winkie. That's when Janet Mason takes control, teaching Ciccle a lesson for liars and teaching Misty what to do with a worthless, tiny wiener.