Latest Updates from 'Interracial Blowbang' at Dogfart (Page 2)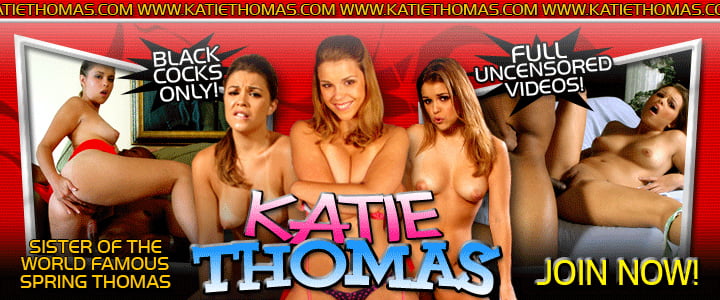 Rico Strong runs a "chop shop". He'll take a freshly stolen car, change up VIN numbers, create a fake "pink slip", and insurance papers, turning a hot piece of property into something legit. Katrina Jade is a car thief, and she knows of Rico's business. Katrina just ripped off a late-model Camaro, and she knows -- once it's got a new VIN, pink sheet and plates -- that she's gonna make a good score. What she doesn't know is Rico's services aren't free. And she doesn't have the cash to make her car legit. Rico puts it bluntly: "go upstairs and pay the man before I can help you!" Katrina's next problem? There's eight of "the man", and they all want to use her mouth any way they choose. Katrina's never sucked off so many black bulls before, but she'll make it happen...and swallow all eight loads before cashing in on the goods.
It ain't easy waiting tables. Hell, any waitress will tell you that. Add the fact your entire section is filled by the Big Black Bulls known as "The Dogfart Crew", and you know your day is gonna be tough. Unless you're Alena Croft. There's two things Alena's serving up on her menu: wet mouth and sweet, pink pussy. Suddenly, the demands for food and drink turn into gropes and hard dicks, and just as she promised, Alena Croft serves them all...until they're full. She's full, too...full of the jizzum of a dozen hung bulls.
Step inside the Dogfart Social Club, a new place the crew comes to do the things it is they do: drinking, gambling, and smoking. There's always female entertainment as well, and today it's busty Brit Jasmine Jae. Jasmine's made the long trip through some of Los Angele's tough spots, and she's done it for the BBC. Jasmine's a Size Queen who lusts for the Black Man, and today she's going to get nine of them. All at one. At first her job is simply to use her mouth as if it were her cunt, using her supreme oral skills to drain every man there. But Jasmine needs more. Much more. She needs her pussy stretched by those black bulls, and she gives them all a turn before dropping to her knees to earn her payment: nine thick, hot loads of sticky Afro Jizz. Jasmine's face is their target, and their aim is dead on.