Latest Updates from Dogfart (Page 89)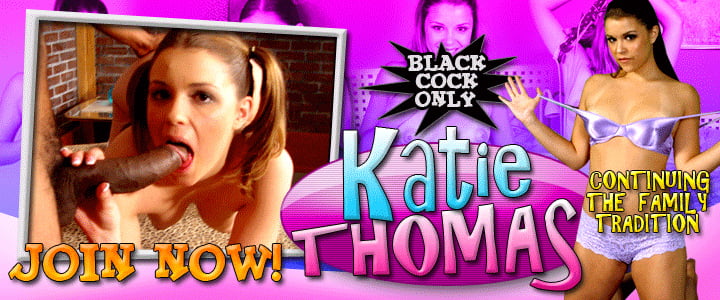 In some countries it's a crime to let a beautiful ass like Sierra's go unfucked. We had Sierra Sanders fuck a black cock in front of her boyfriend for Cuckoldsessions.com Those feet? They got to play with and stroke a huge black cock. The only next course of action was to invade her asshole as if it was the last on earth. Prince Yahshua steps up to the plate and drills into her ass. However, Sierra Sanders got him nice and ready by locking lips with him right before getting on her knees and sucking his big black cock. The asshole on Sierra gets no rest and Prince punishes that booty as if he has something to prove. Sierra sucks her ass juice off Prince's black cock until it shoots a heaping helping of black goo at her face and mouth.
Prince Yashua is making a valiant attempt to feed his woman, Sarah Jessie. The only problem is that Sarah's a hardcore vegan and no meat touches her lips.....unless it's black, of course! Prince whisks her back t his place and interracial sex is the only thing on the menu. Sarah Jessie loses her table manners at the very point Prince's big black cock slivers its way down her throat. Sarah's reluctance to eat meat is temporarily put on hold as she sucks on every inch of Prince's black pork. The buffet of black jizz comes in and out as random black cocks donate their nut sauce to Sarah Jessie's gullet. What's Prince doing while his girl is feeding on black seed? Well, he's pounding her white pussy and while her stomach slowly fills with black jizz. Prince's big black cock gets massaged on its side by Sarah's meaty pussy lips with every thrust of his mighty meat. Prince puts the icing on the cake by blowing a load down the same mouth that just took several others. Sarah Jessie's stomach is full, yet she has Prince continue to fuck the life out of her as we end our little tale of the vegan slut.
The smoke filling the lungs of Maia Davis isn't her only habit: It's her addiction to black cocks that really gets her going. Maia is talking to Hooks and she tells him that doing a gangbang is next on her to-do list. Hooks, the caring person that he is, can't be a part of her scheme and is reluctant to help Maia fulfill her dream. Before you know it Maia Davis is on her knees and at the complete mercy of several big black cocks. There's no black cock that doesn't fill her throat until her eyes nearly pop from their sockets. Maia's first gangbang- interracial, no less- really picks up momentum when she's tossed around like a rag doll and fucked hard. "I'm getting creamy," utters from her mouth (when not stuffed with a huge black cock), and you get a better picture of the type of black cock slut we're dealing with. Hooks and co. stretch her pussy out to the diameter of a basket ball and her face meets every ounce of pork sauce they can dish out. Maia Davis left the place with an interracial gangbang under her belt and a pussy that's now of limits to white boys.