Latest Updates from Dogfart (Page 86)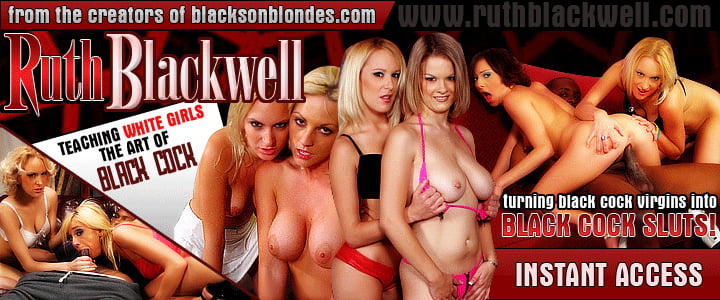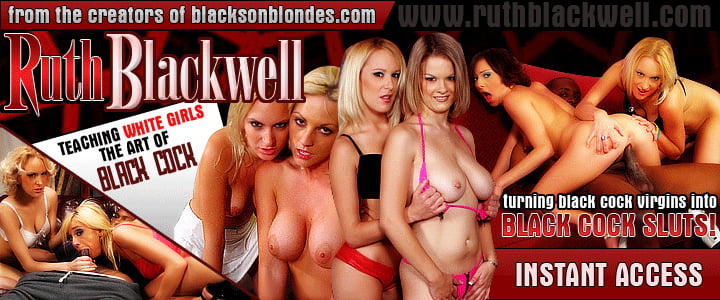 There's a good reason you see us using only the most reliable of black swordsmen on our network- it ain't easy being male talent. Ashley Stone agreed to test out a couple of new guys who dream of fucking white girls on camera for a living. Enter Big Sir and Isiah. Ashley sucks on both big black cocks before Big Sir taps out. Easy come, easy go....welcome the trials and tribulations of shooting porn. Ashley and Isiah are now going one-on-one and she's taking that new black cock to its limits. Isiah throat fucks Ashley until he decides it's time to jab her reproductive organs with his meat sword. Big Sir's absence does nothing to hinder how hard Ashley Stone gets fucked by the new black guy on the block. Ashley straps herself in and rides every inch of that fresh black cock. How did we end this latest update to Blacks On Blondes? You've asked for creampies and Ashley welcomed a huge one in her white pussy. Big Sir might have dodged a bullet by not performing: at least he knows for sure he's not the father of Ashley Stone's baby.
Behind that beautiful smile is a whore that's moments away from some taboo stuff. Jessie Ross could be spending her afternoon anywhre: The beach, mall, with friends.....but she's not. Jessie has come to the part of the city that puts fear in the most hardened of police. Jessie's trip to a public restroom finds her in the cross hairs of an anonymous white pecker. Jessie, never one to be a prude, inspects that faceless white guy's cock before sliding him down her esophagus. Jessie's tight body squats down low to get to eye-level of the glory hole opening. What's next for that petite little slut? How about watching as she glides each and every inch of anonymous cock into her fuck hole? Jessie Ross rides the wall until that cock reaches the point of no return- a stream of creamy goodness into her eager mouth.
Tory Lane's never met a black cock she didn't like. We begin this week's update with Tory Lane hitting on Carmelo Storm. Tory's known for having her ass stuffed with black cock, and Carmelo has yet to poke a white girl's ass on film with his giant anaconda. Tory, needless to say, is up to the task of having Carmelo blitzkrieg her ass. The veteran of 8+ years in the business whips her tits out and has Carmelo tit fuck those massive knockers. Tory Lane ,like the stellar whore that she is, gets on her knees and gulps down as much of that huge black cock as her gag reflex will allow. The main course consisting to Tory Lane's asshole comes right after her pussy gets its fair share of big black cock. Tory takes in each inch of that black monster right before switching gears and taking him in her tight ass. Carmelo goes balls deep in Tory's backdoor and her screams reach levels never heard before. Tory's hunger is satisfied when Carmelo deposits nearly a gallon os his home made nutmeg, and, of course, Tory's smile says it all.