Latest Updates from Dogfart (Page 84)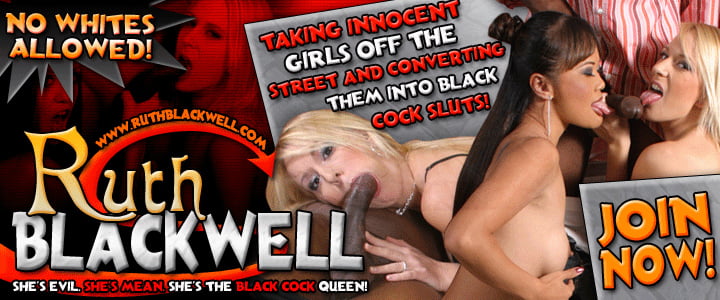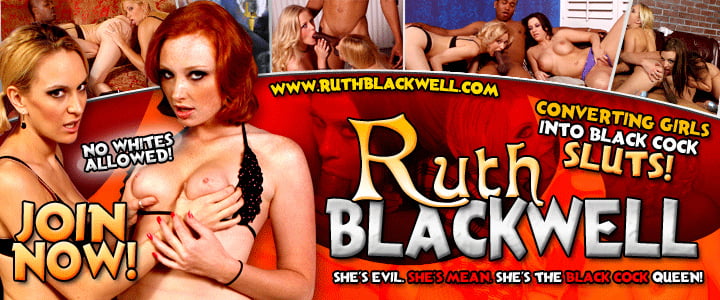 The member with a tiny member is back. He thinks we're going out on a date but his white world is about to come crashing down. If the moron did his homework he'd remember that I live, eat, breathe, suck,and fuck black cock 24/7. He would have known that I don't participate in activities with white people and would rather hang out at the basketball court where I pick up black men. I'm making him where a lucha libre mask since the sight of his face makes me want to throw up the black jizz I swallowed last night. Since he is a member I gave him another front row seat to the black cock bombardment that Ace unleashed on my white pussy. Every single inch of that big black cock went deep inside me and I shook violently from the orgasm that only black cocks provide me. My little luchador's tongue was a magnet for the black jizz sprayed on me. I then gave him 30 seconds to jack off and pop which he couldn't do. White boys always keep letting me down.
Billy the bitchboy is back. Our rocky relationship has gone up and down more times than my pussy on black dick. I had him fuck me with a dildo since his tiny weiner never works no matter what. After a few minutes Lefty came in and gave me the real deal. Billy was reluctant to watch Lefty stretch out my white pussy but he knows a mad Candy Monroe is an evil one. Billy had trouble licking Lefty's load from my ass crack but he's white so being a failure is in his genes.
Welcome back cuckold and interracial sex lovers! This week we start off philosophising about cuckoldlry and what it is that makes cuckold men, well.... Cuckold. There are many theories out there, nobody knows for sure! For today's cuckold though, he seems to think he has black cock envy which started at a young age! HeeHee! What a sissy punk ass cuckold! Well to make things worse for this cuckolded sissy, we bring out one of my black boyfriends that is sure to give him even more black cock envy! Jason Brown walks in with his fat 12 inch black cock already hard and ready to go. I immediatly stick it in my mouth just to tease my little cuck boy. Next I demand my little cuckold get my pussy all lubed up for me so Jason Brown can stick it in and fuck me doggy style for some INTENSE interracial sex, right in front of this wimpy, small dicked worthless cuckold! This incredible interracial fucking continues for 30 minutes until Jason Brown's big black cock cant hold back any longer and he pulls out and shoots a huge load of cum right onto my belly, which I know my cuckold is just waiting to lick up for me! Silly cuckboys, cum is for girls!