Latest Updates from Dogfart (Page 58)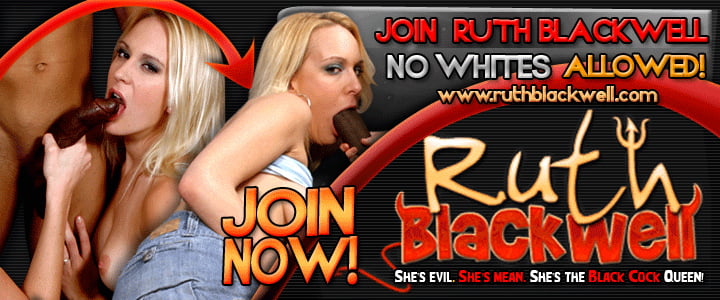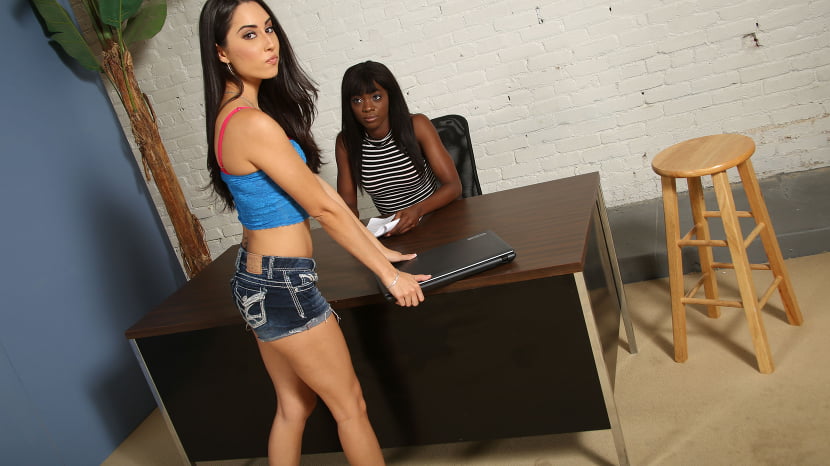 It appears as if customer service ain't what it used to be. Rachel Rose is livid that her laptop has ceased to work. Ana Foxx is in charge- or so it seems- of making sure the customer is always satisfied and Rachel Rose is fit to be tied. Rachel's complaint finally reaches Charlie Mac and he's not too happy about the situation. However, in this market Rachel Rose realizes that doing some dirty deeds will get her the desired outcomes. Some ass eating is in order...Rachel does just that. Ana's backdoor gets tongue-fucked by Rachel's exploring tongue, and Charlie? Charlie Mac is abusing his position by fucking that white girl's pussy. Ana and Charlie take out their 9-5 frustration on Rachel Rose and her inability to say no to a double dose of chocolate fucking. Ana wins title of "Employee of the month" when Rachel's initial reluctance disappears- much like Ana's tongue in her ass. Rachel's laptop issues disappear when Charlie and Ana prove their point: Don't fuck with black workers.
Cayenne Klein is such a fiend for black cock that she gets it everywhere she can: Kitchen, bathroom, back of the car.....anywhere! Cayenne catches Charlie as he talks to his buddy about the number of white chicks he's been laying the pipe down on. Cayenne Klein has already felt the wrath of Charlie's big black cock and wants more- right then and there. Charlie feels up that ass before she sucks down on a cock that has brought insane amounts of pleasure to white bitches all over the globe. Cayenne Klein sucks him down right before spreading that pussy for an encore performance of some insane interracial sex. Charlie's black python switches gears and slams into that European ass with brute force. Cayenne Klein keeps riding that black bull until her face throws a welcoming party for all that ghetto nut.
It's a beautiful day on Charlie Mac's second day in Budapest, so why not take advantage of the weather? He's got his Hungarian language tutor -- a college girl named Klaudia Hot -- who teaches Americans her language as a part-time job. There was an immediate attraction between the two, and they can barely make it through the first few minutes of the lesson before the make-out sessions begins. Before you know it, Klaudia is on her knees pleasuring the black man, and she doesn't even care if the neighbors know. After a balcony blow job it's on to the bed room, where Charlie Mac teaches her what BBC is all about.