Latest Updates from Dogfart (Page 58)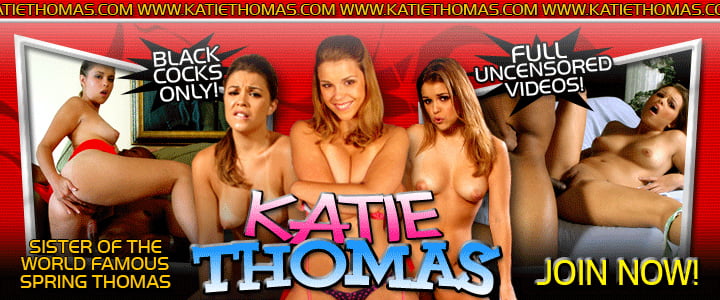 Billy thinks his balls have gotten bigger. He thinks he can talk shit to me and Jason Brown but we have other plans. His lame movie choices is matched only by the lame limp dick he calls a cock. Jason and I skip the movie and I dive head first into his lap as I swallow his black cock. Billy cops an attitude,which is common with flaccid crackers, as I attempt to take Jason's meat stick all the way down my throat. Sucking his black cock wasn't enough and Billy was front and center as Jason's dick disappeared inside me. Billy pulled out his raging 2 inch cock and played with is as Jason took liberties with my soaking wet snatch. Jason's fat load hit its target and Billy was reluctant to lick it off until I reminded him who runs the show.
I brought back Joey for another dose of humiliation since he did such a great job of being my cuckold last time. He kept his mouth shut, watched his Queen get railed by big black dick, and cleaned up all the evidence of black jizz. I'm giving Joey another front row seat to the carnage that Julias is about to inflict on my tight white cunt. Take a good look at Julias. He didn't shave and is soooo out of shape and he must have been envious of the physique that Julias has. I didn't have too much time to pay attention since my mouth was on that big black cock in no time. I also don't rermember the last time I didn't have interracial sex since black cock like Julias' is the only way I go!. Joey was 2 for 2 as he cleaned the gooey mess off my firm ass. Should I bring him back for more humilation? White boys are so silly.
This evening I phoned in my dinner order. I had a nice foot long black sausage delivered to me courtesy of Jason Brown. I had my loser white man take a shower and wash his flaccid cock. Jason's pants unzipped and my mouth was engulfing the meat he was packing. I almost broke my jaw wrapping my lips around it but that would have been pleasurable pain. Before you could say " limp white dick" I was taking Jason's meat deep inside my pussy. It reached organs that no white boy could ever get to but that's telling you what you already know. Tonight's interracial sex romp would have been better had not the creepy cracker been jacking off inches away. He did serve a useful purpose as he cleaned my stomach of Jason's D.N.A and he was glad to do it.