Latest Updates from Dogfart (Page 4)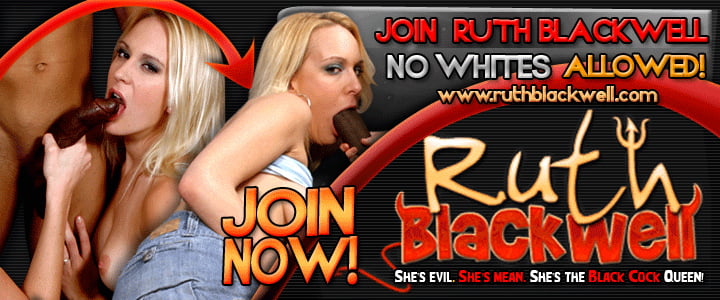 Barbie Sins is one hot slut. She also loves knowing you're jerking your dick while she takes another black man into her bedroom. So Barbie's about to coax you into pulling out your dick to give you some 'JOE' (jack off encouragement) right before her man enters the room. And this is no ordinary man. Not one bit. His name is Mandingo, and if you don't know him by now, you're about to! He's got what is arguably the biggest cock today, and how in the world is Barbie going to fit it all in her tight, little pussy? And if it fits there, it's certainly impossible to take that enormous dick up her puckered little asshole...or is it? You'll watch in disbelief while stroking yourself into multiple pop shots, and Barbie's turned on knowing this! After she drains Dingo's balls, she'll turn her attention back to you...in order to pop off yet again!!
Let's face it. You work hard, and you're always on the road...dealing with another business trip. And your wife, Brandi Love, is home alone -- again. You know your sex life could be better, and you've talked with Brandi about the 'naughty stuff' to breathe life into your somewhat-stale sex life. You didn't have any idea Brandi would actually follow through. Sure, you bought her a video camera for a gift, and you talked about filming some naughty stuff, but would she really do it? Well, not only did Brandi use the camera, but she's brought a tripod -- and couple black guys into your home to help her make the naughty movie! She filmed. She sent it to you. And here you are, in your hotel room, being cuckolded from thousands of miles away...and you know what? You LOVE it. There will be no divorcing your beautiful wife when you get back! Instead, you'll pound Brandi silly before (and after) she brings some random dudes back for more!!
Syren De Mer was recently reprimanded by her broker for 'unprofessional behavior' during an open house. But let me back up a few...Syren is a licensed real estate agent, and she loves being what she calls 'politically incorrect'. In other words, whenever she's with clients, Syren will crack dirty jokes or say naughty things! She told her broker, 'sex sells, so that's why I do it!' She is one of the top producers in the office...so a lot of times, Syren gets away with her bad behaviors. Just like the bad behaviors you're about to witness right now: three young studs, half her age, are in the market for a home. Just listen to the things Syren says before the fellahs have had enough and make their moves! And what moves they are! Syren's gonna get skull fucked. Then, they're gonna open up her sweet, pink pussy. Why stop there? Syren's asshole is fair game, too! And while they're are it, why not make the horny real estate agent 'air tight'?!? After that, the studs take turns dumping big loads into each hole...cause that's how Syren De Mer rolls!!