Latest Updates from Dogfart (Page 8)


Abella Danger loves her man very much. They're freaks, too! For example, one night, Abella brought home a hot babe for them to share! The next night, her man brought home a dude to rail Abella! So when Abella earned a big promotion at her job, her man had a big reward for her! 'There's a gift in the bedroom for your raise,' he said. 'Go put it on, cause I have two more big surprises for you!' Abella was so excited, she could feel her pussy warming up and getting wet. When she walked out of the room in her lingerie, her man told Abella to cover her eyes. 'Time for more big, big surprises!' Big is an understatement! In their front room, two large Bulls were waiting. They were both well over 6 feet tall...and they were both well over 9 inches!! And they both stuffed Abella's willing holes -- all three of them! Mouth, pussy and ass...pounded. All while her man enjoyed his sex show! One of the Bulls filled up Abella's tight pussy with a large load, then the other squirted all over her face and down her throat! What's left but a reward for her man, who sprayed down Abella's wonderful ass with a 4-day back up!! Talk about rewards!!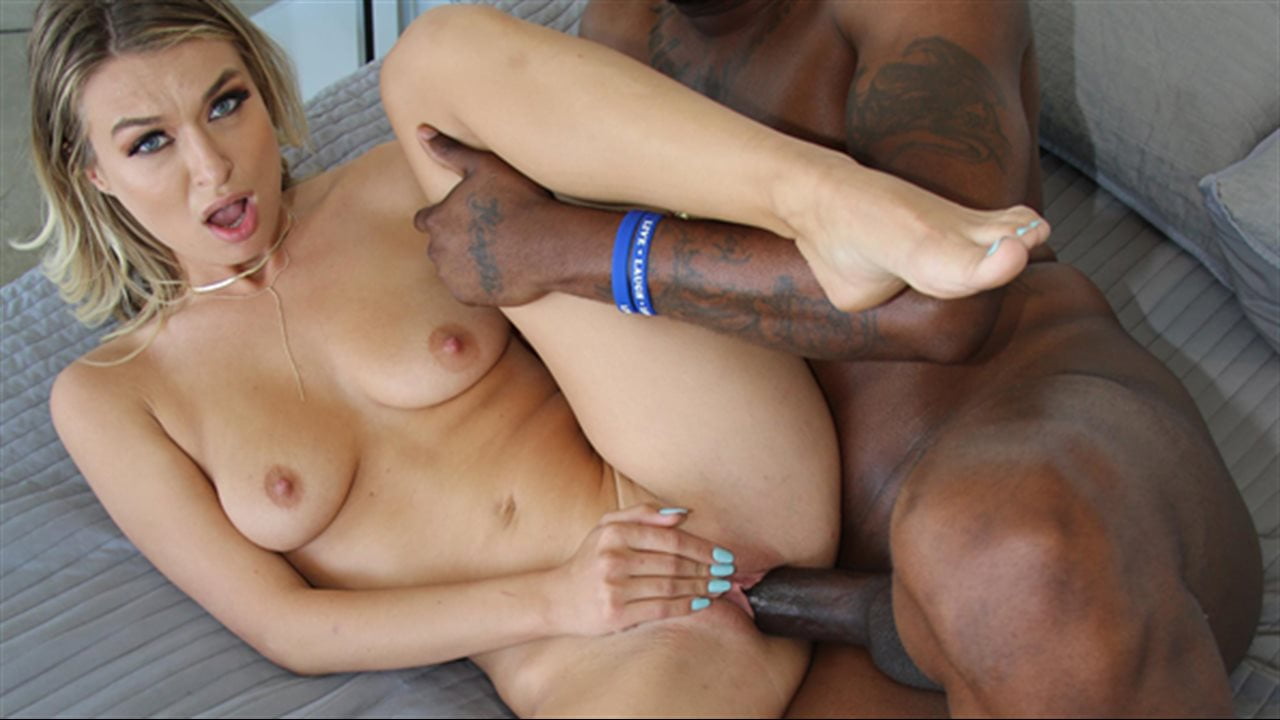 Flash Brown is off to Europe once again. He goes often, and this time he's on his way to Poland. This issue is obvious -- the language barrier. All Flash really wants to do is bang Polish girls, so he calls his pal Natalia Starr over to his pad. Natalia's going to teach him some standard pick-up lines: 'hey baby, can I buy you a drink?' or 'hey beautiful, you look good!'...things like that. It doesn't take too long for the tutoring session to turn into a fuck session! Natalia can't get enough of Flash's BBC. It's quite a mouthful! And talk about stretching out Natalia's sweet, wet pussy! She's never been so stretched out, and it makes her orgasm multiple times! Flash decides to coat Natalia's beautiful bush with his jizz, before they collapse in the bed, exhausted. And ready for some more Polish lessons!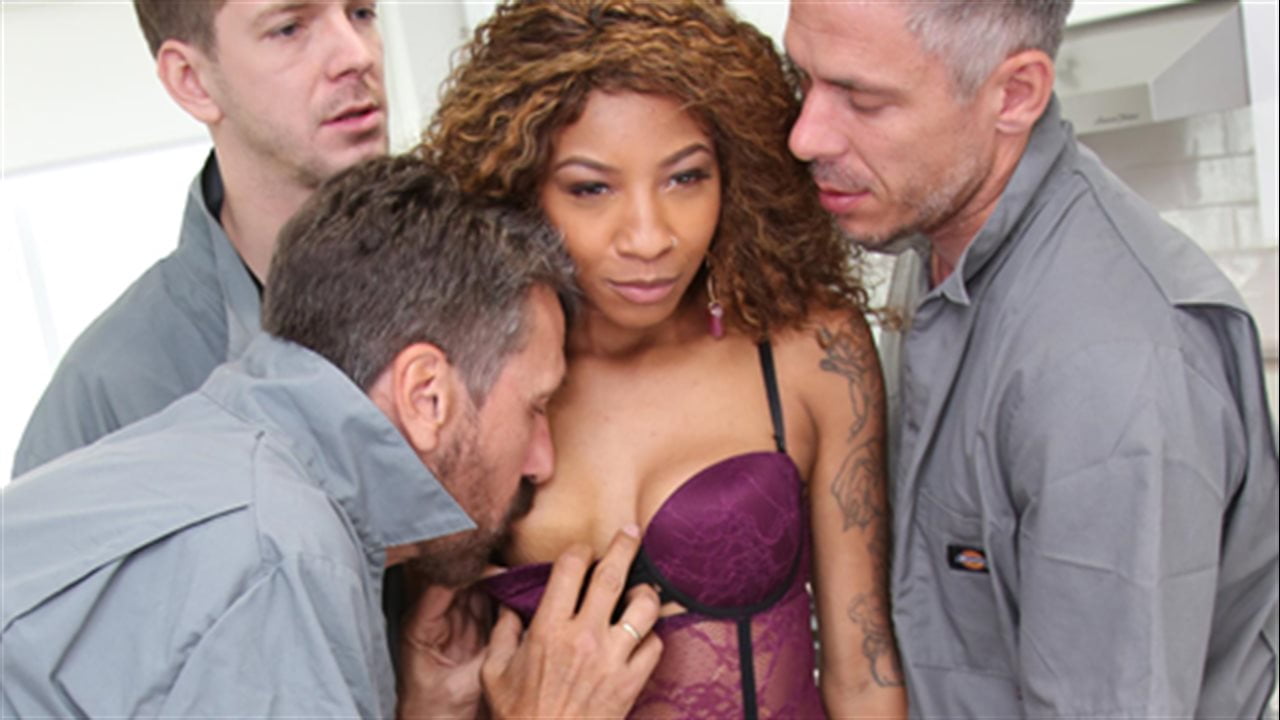 You're about to witness something you've probably never seen before. But let me get to that in a second. You might remember September Reign from previous encounters here, but what you don't know is she's recently been married. Hubby is never around, leaving poor September in a perpetual state of lust! Her pussy is always wet, and quite frankly she's tired of playing with it all the time. She needs more. Way more! So get this: September goes online now, ordering food or repair work or anything she can to get dudes over to her place. Today it's a plumbing crew, as September's 'pipes must be broken'! Of course they're not...and boy are those plumbers pissed off! Until September comes out in lingerie, asking them, 'will this make you less upset?' The crew works September hard, working out their frustrations! Then, they give September something she's never felt before -- two big, hard white cocks up her beautiful ebony pussy! If that wasn't enough, the crew pull off the almost-impossible sex act ever, and one you've never seen before: all three white dicks stretch September's sweet pussy to places she's never, ever felt before. She literally moans in ecstasy, coming so hard she almost passes out! The crew dump their loads directly into her eager mouth before they leave September with a memory she'll never forget!!