Latest Updates from Dogfart (Page 6)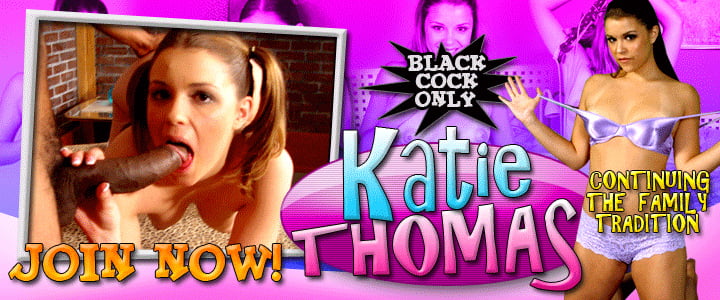 Brad Newman is a simple dude who wants to lead a simple life. His problem? American women are a pain in the ass: they're demanding; they're unappreciative; and finally, they're boring in bed. That's why he coughed up some bucks and bought himself a mail-order bride, straight outta Viet Nam! She's certainly obedient...and best of all? She's a freak in the sheets! She'll literally do anything Hubby Brad asks, and one of Brad's favorite things is to show off his new bride to all his buddies! Just watch what he does today! He invites his workout partner over and has his wife make lunch...in her lingerie. 'Hey, why don't you blow my buddy Rob while he eats his lunch?' Brad asks. 'Oh, yes sir!' submissive Cindy replies. Brad loves watching his wife 'entertain' his friends, and Cindy can't get over the size of Rob's BBC! Brad even jumps in for a minute, before Rob drops a massive load in Cindy's sweet, pink pussy. Then Brad splatters Cindy's beautiful face for a job well done!
Three legends of the adult industry come together today to make history. Let's start with the 'Bulls': for the first time ever in either man's storied history, Mandingo and Flash Brown team up together to take on none other than busty, brunette bombshell Natasha Nice! Teaming 'Dingo' and Flash is only something The Dogfart Network could pull off, and tossing Ms. Nice into the mix just made this one for the history books! The Bulls take turns using Natasha's mouth and shaved snatch in a variety of positions...and did we mention this whole scene starts off with Natasha directly speaking to you?! That's right, before her pussy is stretched beyond anything she's ever felt, Natasha's going to give you a J.O.I. (jack off instruction) session you'll never forget. Once you get your first nut off, Natasha's going to put on her B.C.S. show! It ends spectacularly, with Natasha dropping to her knees in order for Dingo and Flash to facialize her! She's dripping with jizz when this is all said and done! And if you don't watch it, your keyboard will be, too!
It happens every day: a good cop makes a bad decision. What doesn't happen everyday is when it happens in front of a hole drilled in a wall. Detective Christie Stevens is deep undercover and dressed like a slut in an adult bookstore. Why? It's 'hot', and cops have been getting a lot of complaints of 'perverts' in the neighborhood. After Detective Stevens flashes her badge, she heads back to the video arcade rooms for a closer inspection. It's about this time she makes her first bad decision. After rooting out one of the perverts in an adjacent booth, instead of leaving, the pervert puts his cock through the hole. It's big and black, and it's so big Detective Stevens can't believe her eyes. What's it feel like to have something like that inside? The detectives second mistake happens not long after, when another BBC appears. Her mouth and her pussy and her butt hole are all part of today's mistakes for a detective who may (or may not) have a job tomorrow morning!!