Latest Updates from Dogfart (Page 3)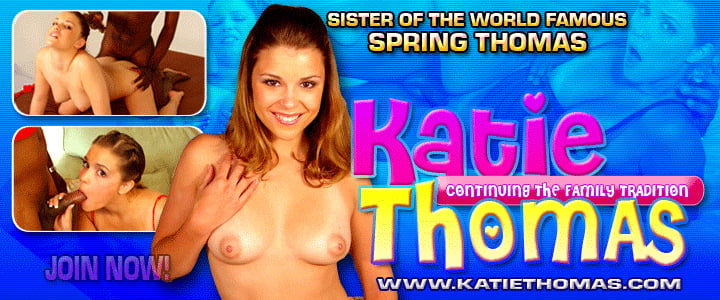 Barbie Sins, a resident of the United Kingdom, is making her way across the United States on an extended vacation, and she's looking for a great guidebook to help her enjoy America to its fullest! There's only one problem: the bookstore she's found on the internet doesn't appear to be the same one she's standing in front of...which is weird, because she's got the right address! The issue? They closed that bookstore only a few months ago, and it's been turned into an adult bookshop! Barbie isn't a prude, so she has no issues looking about once the store's clerk has informed her of the change. Barbie can't take her eyes off the large, black dildoes, and the clerk picks up on Barbie's BCS vibe. Soon, Barbie is checking out the store's Dogfart DVD section, and don't you know within minutes she's back in the arcade section of the store! At first, Barbie's not too sure about the booth...but there's something about this dirty place that turns her on! And the dirty movie playing on the TV only makes her pussy wet!! She starts to play with herself when the first dick comes through 'the hole'. It's small and white, and it reminds Barbie she's really here to find a travel guide. It's the second dick that makes her pussy really wet. It's big and black and throbbing, and Barbie can't keep it out of her mouth. Or her pussy! She'll work that BBC while the white guy jerks...but hey, Barbie's nice enough to help the white guy finish. Well...kinda! LOL!!!
Marica Hase loves 'COS Play'. If you're wondering what the hell that means, here's a definition: 'COS play: a portmanteau of the words costume play, is a performance art in which participants called cosplayers wear self-made costumes and fashion accessories to represent a specific character.' This is why Marica is dressed up, and it's why she's wandering around the city. She's lost, but Marica knows her COS Play session is nearby. Which is about the time our fellahs find Marica, wandering around their warehouse. There's 15 dudes, and they're all very horny. Imagine their excitement when Marica walked in to the warehouse! Imagine their excitement when Marica went along with their COS Play ideas! Marica works all 15 studs using only her eager mouth, coaxing the cum out of their massive balls! Marica gets all 15 to drop their gooey loads into a glass bowl, so you know what happens next: in an incredible act of COS Play, Marica downs as much of the semen as she can possibly swallow! In other words, she probably won't be hungry for dinner tonight!!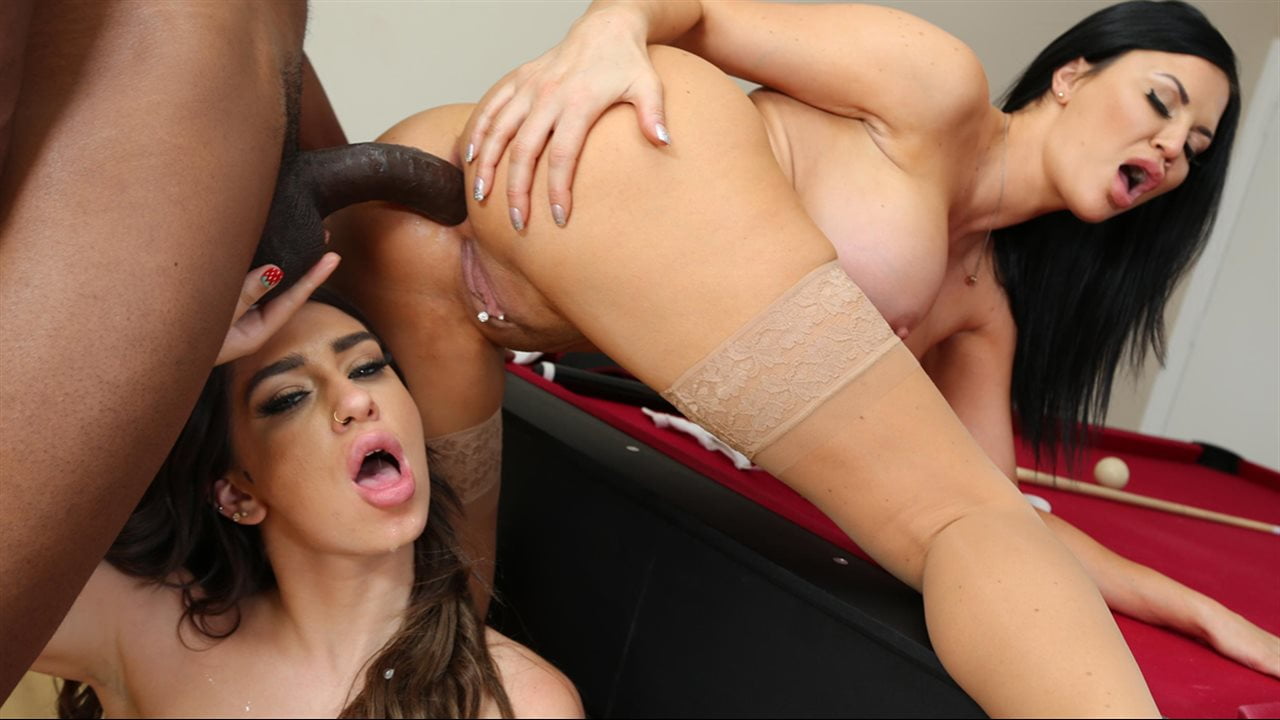 Jasmine and Joseline are 'kinda' related: Joseline's dad married Jasmine, and ever since things have been...interesting. Take today, for example. Joseline has a friend over, and Jasmine is home early from work. Joseline's friend? The wide receiver on their college's football team. Joseline dates Andy, the quarterback...but Andy doesn't really 'do it' for Joseline. And Jasmine's been sexually frustrated, too. So when Jasmine walks in on the pool game Jasmine and her 'friend' are having, it doesn't take long before Jasmine sees what Joseline sees -- and then, it's on! Watch two sex-starved women (one a 'coog', the other a 'barely legal'), take on an enormous black cock! But the girls' shocking display of depravity doesn't end there: when Joseline performs 'ATM' after the dick comes from step-mom's ass? Well...then, my friend, you can say you've seen it all!