Latest updates featuring Nikki Delano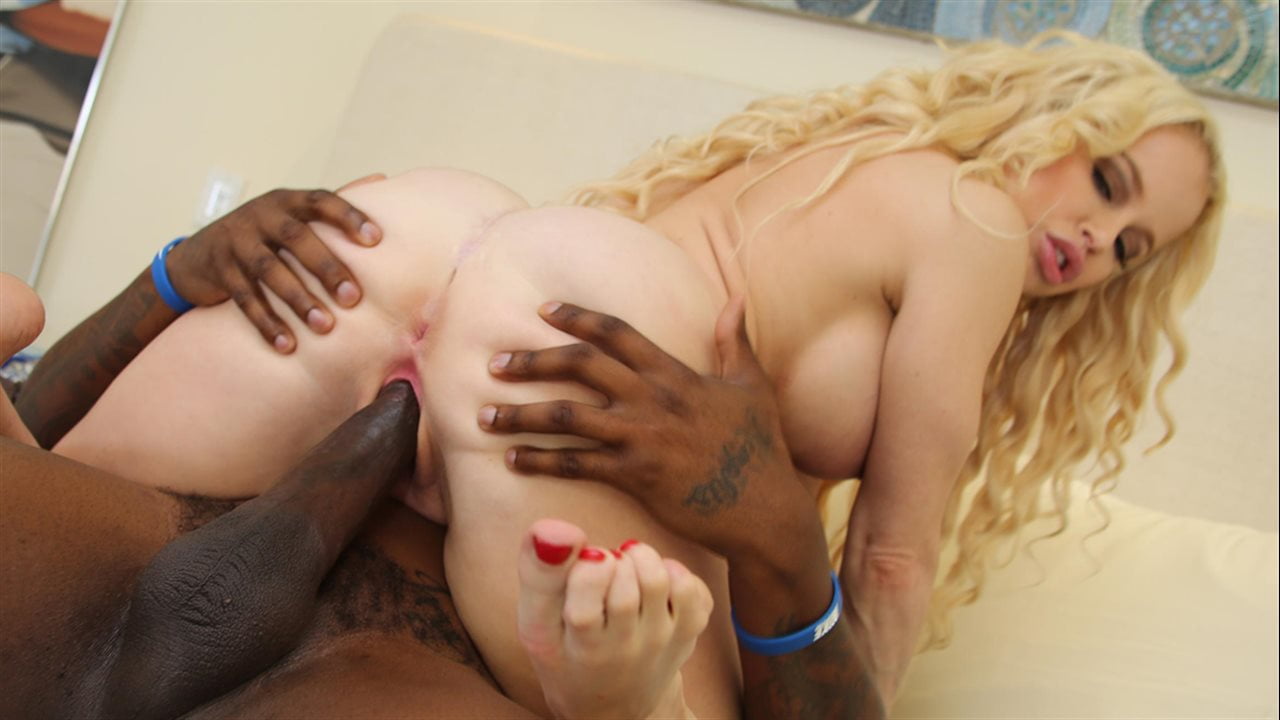 This week's Cuckold Session involves petite babe Nikki Delano with one of the biggest cuckolds we know -- you. That's right. Nikki Delano is going to be your cuckoldress!! Why not? I mean...look at you. Sitting there in your basement (or "man cave" or office), your pants around your ankles, with your little, pink pecker in your hand. Four rock hard inches. Not a dick, or a cock...but a pee-pee. Nikki's about to look you straight in the eyes and let you know exactly what kind of "man" you are: sure, you're an earner, which is good for Nikki. Let's face it, the only reason she's around is to spend your cash. Or humiliate you. Or allow you to watch her pussy get blown out by one of her hung, black Bulls. Today it's Flash Brown -- all 6 foot 6 inches of him...as well as his thick, cut 10-inch cock. It's so girthy it makes Nikki squeal -- first in pain, then delight. A squeal you never hear unless she's with a Bull. Nikki's allowed a cage-free session, which means you'll be able to beat up your little dinky while she shutters in orgasm. Speaking of orgasms, Flash Brown just had a big one, and Nikki's little bald cunt is coated in jizz. Time to be a good little bitch boi and clean her up!!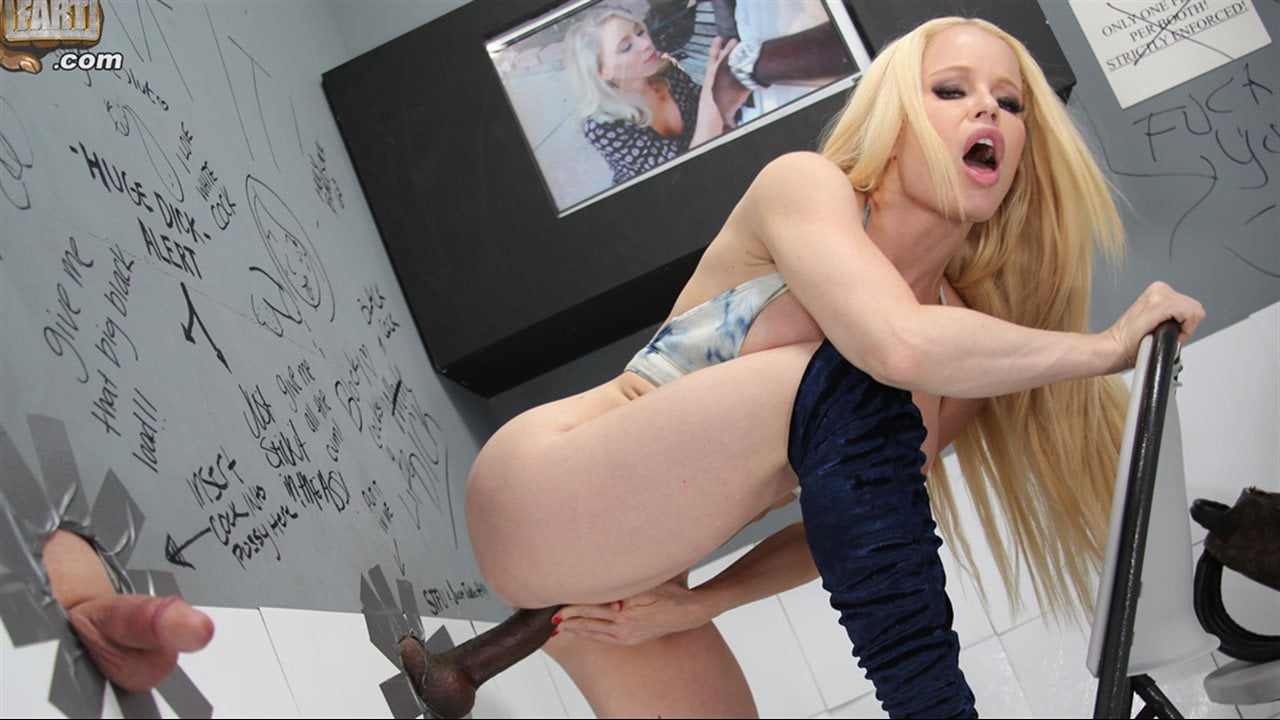 Nikki Delano loves her fans! If you don't know Nikki from her naughty porno scenes, you may know her from her notorious cam shows. Or maybe you've heard her radio show? Or perhaps you're one of her 1,000,000 followers on Twitter? Maybe you're on your way to one of her many signings, today taking place at an adult bookstore you probably already know. Nikki always arrives early to any of her appearances, so today she's got some time to kill. Why not explore the bookstore? It doesn't take long for her to stumble on to the video "arcade" section, and soon she's in a place we all know very well! How long til the dicks start popping though the "g-holes"? Not very! But Nikki isn't taking them all on. In order to get a crack at Nikki, it helps to be big...and black! And we all know Nikki will finish off her anonymous, new "friend" before making her way back out to the store to meet and greet all her fans!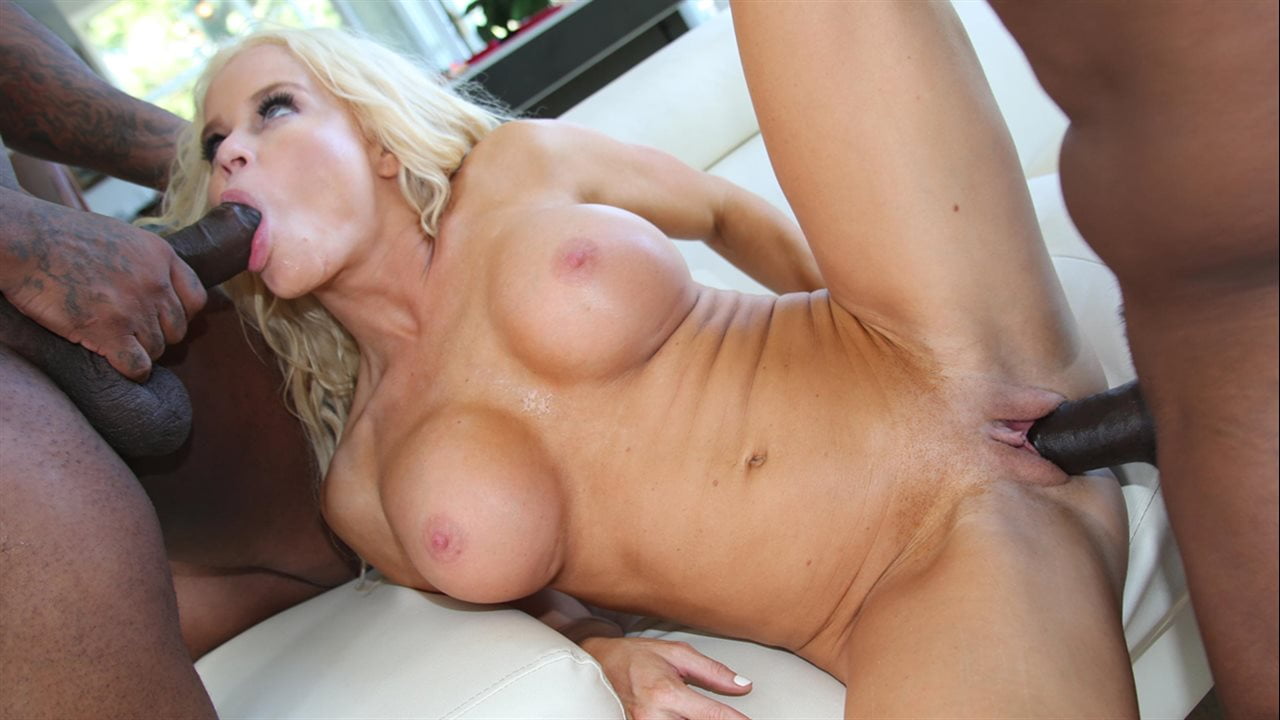 Nikki Delano is about to hit the road. She's a feature dancer, and she loves going from town to town, meeting new fans, and stripping for them! Nikki has one problem: she needs a security team. You know...a couple big men to escort her into the club; while Nikki's dancing, she doesn't want creeps groping her; afterwards, she'll need help getting all the money off the dance floor...and, finally, help manage the lines for photo ops and signings. She's approached two of her favorites, Lexington Steele and Rico Strong, and asked if they're down. And sure...they may be. But first they're going to need a taste of those big titties, her tight cunt, and that wet mouth. Since Nikki is a black cock slut, this is a no-brainer: not only will she put out for both Bulls, she'll continue to do so while they're on the road! Let's call this a big win for everyone!!