Latest updates featuring Lilly Ford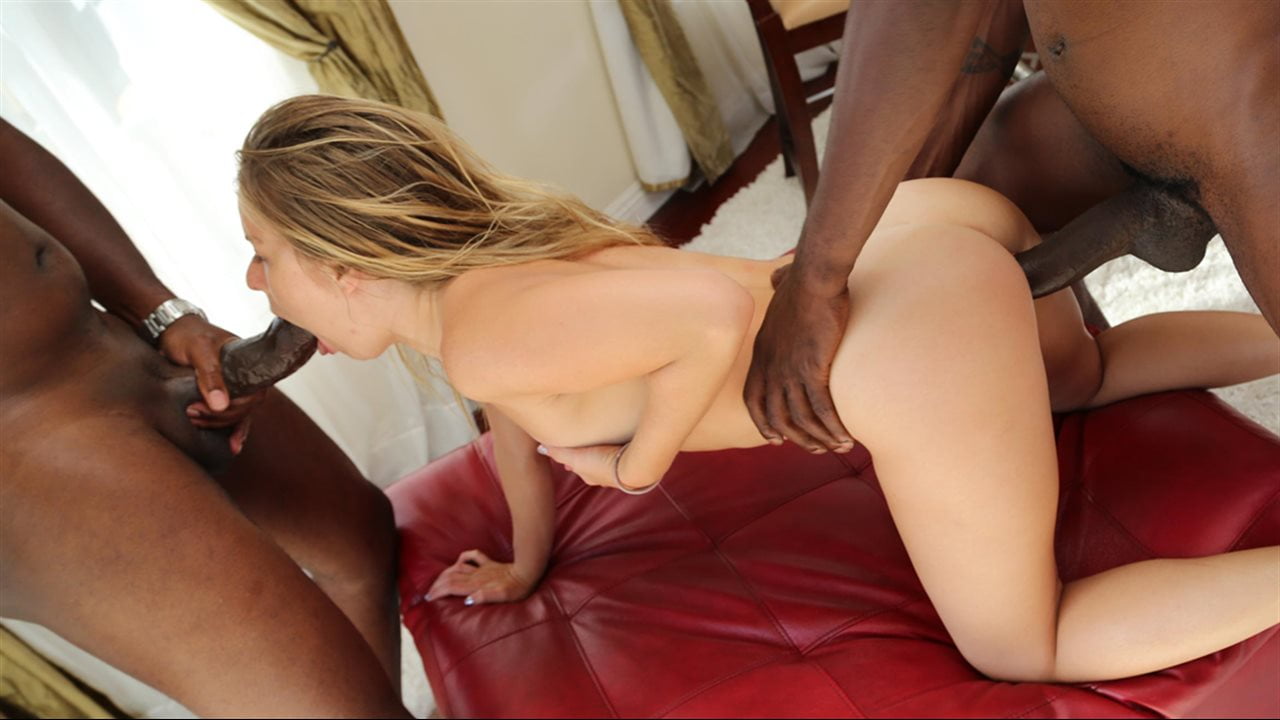 High stakes poker played in private, high-end homes. It's a very real thing, and this game started almost 12 hours ago. It's 9am, one of the players is about to go bust, and their dealer -- Lilly Ford -- hasn't been able to stop thinking about what these two men look like naked since she started dealing card to them the night before. Lilly's decided she's going to reward the winner, as well as the loser, the second the men put down their cards. And that's exactly what she did. As she was dealing cards, Lilly imagined both men were well-hung, and sure enough, when both cocks sprung out from the pants, she couldn't believe her eyes! She'd never seen anything like them! Her mouth got stuffed full of over-sized dick first, then her small, tight pussy. Lilly wasn't even sure she could take them...but she did. The winner of the poker game filled Lilly's womb with an enormous amount of jizz; the loser got to spray down Lilly's beautiful face. In other words, no one lost this card game!!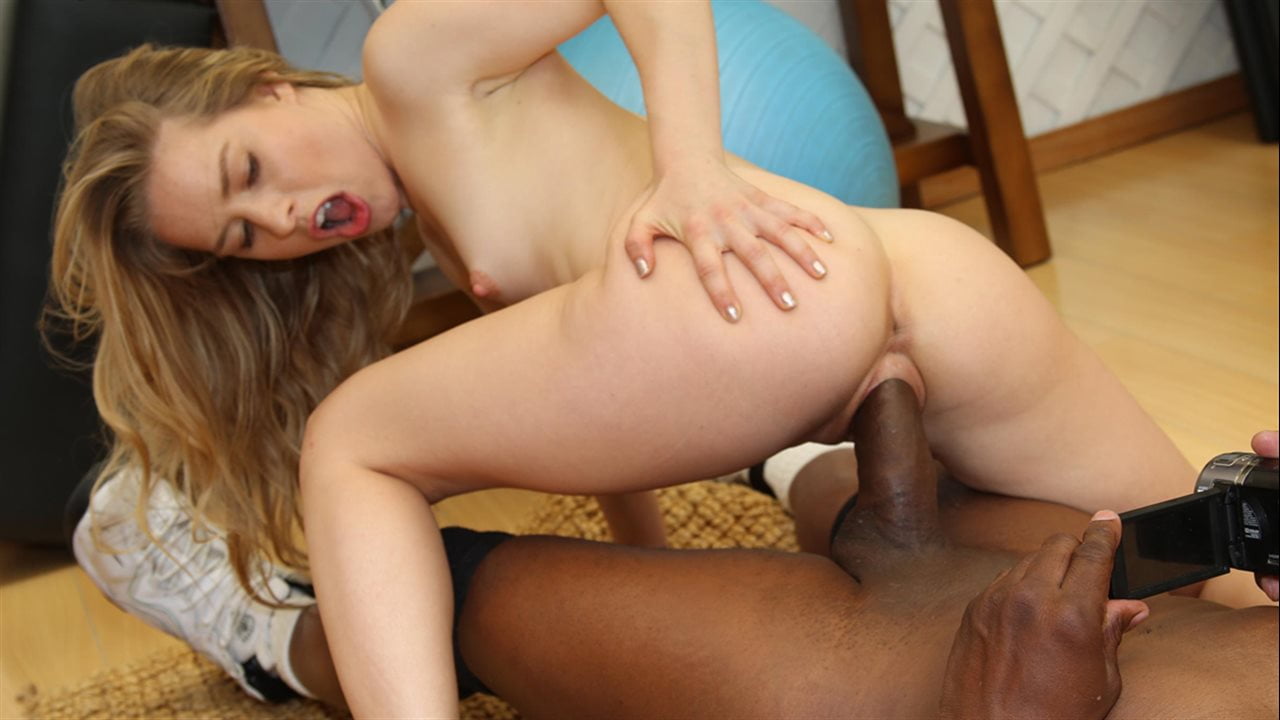 The pick-up took place at one of those large, corporate-owned fitness clubs. The Bull scours the joint, offering his 'personal training services' to the girls in the club. Today's target? Super cute, really petite, and 'engaged to be engaged' Lilly Ford. The Bull has had his eyes on her for months, and today he finally made a move. A move that proved to be successful. Fast forward to his 'home fitness center'. In order to make sure Lilly's technique is flawless, The Bull brings his video camera along. We all know what his real intentions are, and sure enough, just minutes into his 'initial, comped training session', The Bull has little Lilly on her knees, in awe of his thick slab of black meat. 'Just looking' soon turns to 'just sucking' turns to 'just the tip'. You've got to hand it to The Bull! He knows all the right things to say! You're about to witness yet another reason why, when your girl says 'he's just my personal trainer!' you know The Truth! Or...it might take about 9 months...if you know what we mean.