Latest updates featuring Jane Wilde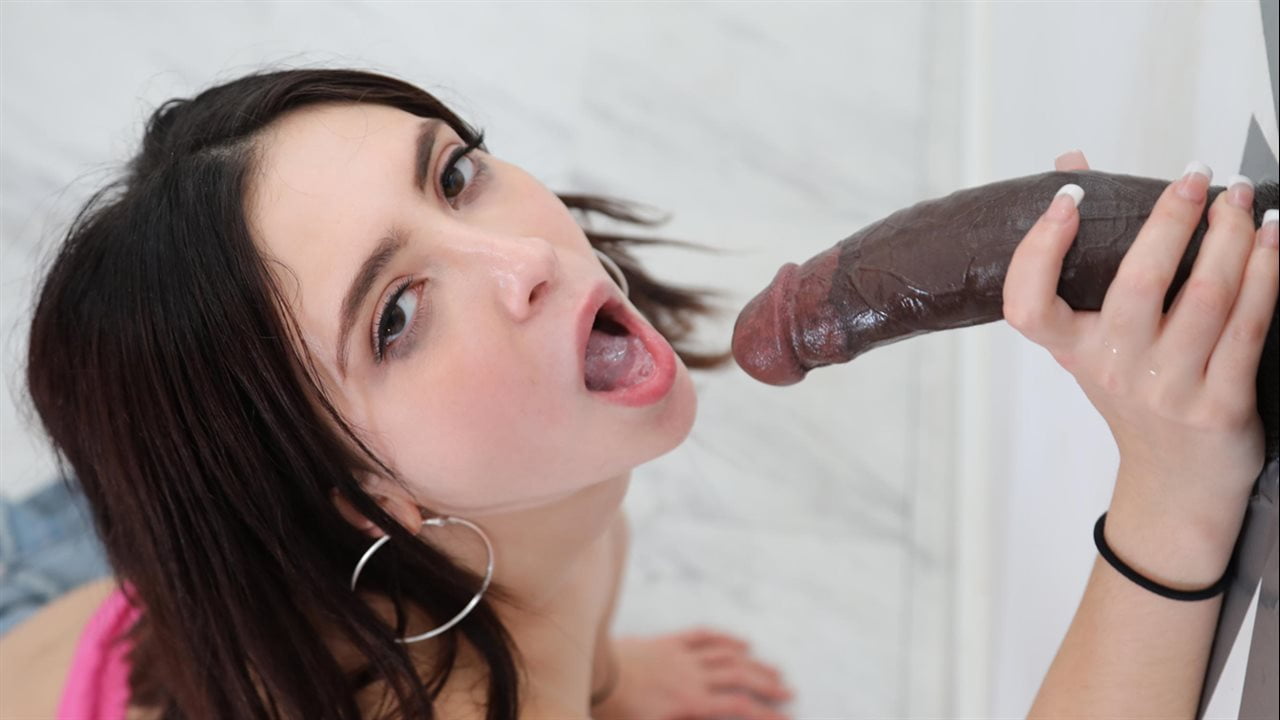 Just take a look at Jane Wilde! She's just brazenly walked into an adult bookstore, plucked a Dogfart DVD from the rack, and walked over to the corner of the store, where she'll masturbate furiously until caught! Is Jane crazy? Or is this just another part of her pervy fetish -- getting caught masturbating in the store, so the clerk can catch her?! He's going to do more than that, too: the clerk will threaten Jane with trouble...or send her back to the one place in the store you can get away with that sort of behavior: the video arcade! Sure enough, once in her own private viewing booth, Jane goes wild, jerking hard and fast to big, black cock impaling little white girls. Which is about the time a huge black cock pokes through the hole! Jane's a super slut alright, and almost as fast as the oversized dong appeared, Jane's doing her best to wrap her tiny mouth and hands around its length and girth! You know she's going to stuff it in her little pussy, too! What about her ass? Do you even need to ask? Sure enough, Jane takes that massive dick in all holes before making it erupt all over her beautiful face! Just another day in the life of Jane Wilde!!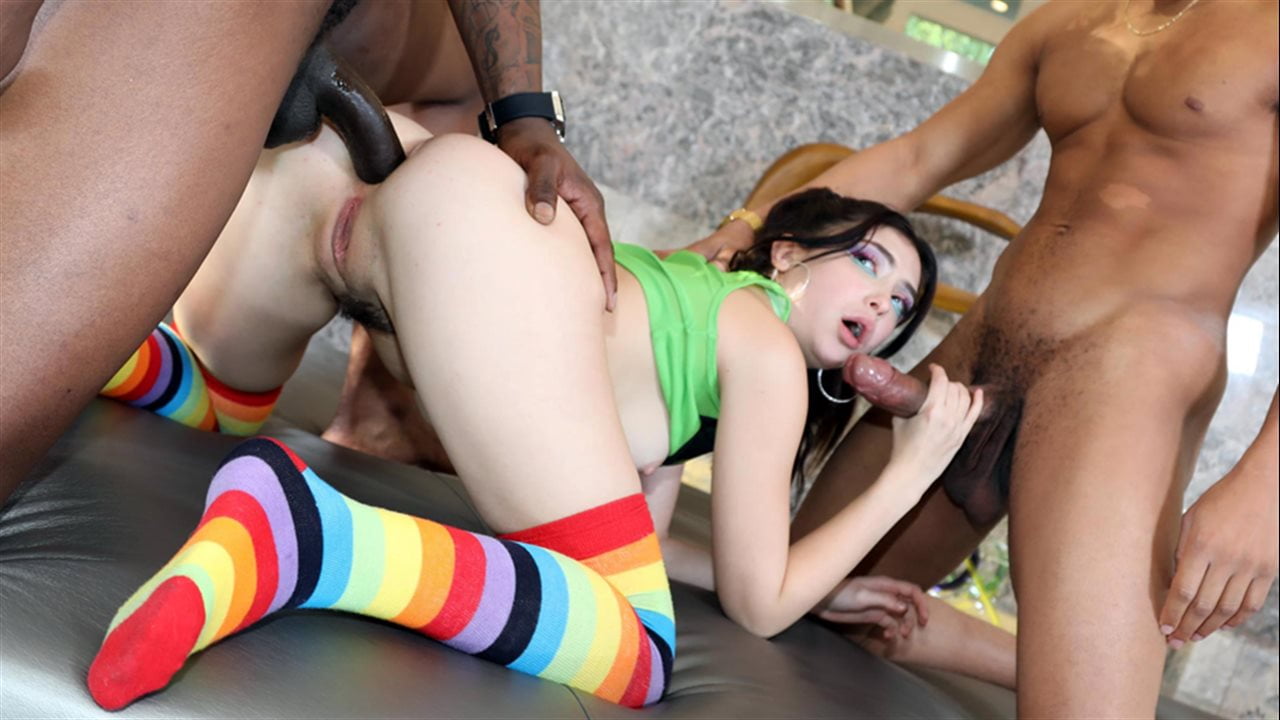 Jane Wilde is a 'spinner'. If you aren't familiar with the term, here's a quick definition: 'a woman small enough she can be spun by a man while on top during sex'. Jane Wilde isn't much taller than 5 feet, and, soaking wet, she probably weighs 90 pounds. Jane also loves them big -- her men...and their cocks! Dogfart threw two of the biggest her way, and watch how Jane handles them both! No hole is left unattended! In fact, once these two 'Big Boys' have their way with 'Tiny Jane', her holes are never going to be the same again! Just take a look at her gaping asshole, if you don't believe us! Jane's never been with two men before on a professional porn set, and today she does her best to coax a copious amount of cum from their balls! She does just that, exhausting both herself and her two men...just after their two enormous pop shots cover Jane's face and drop down her beautiful chest. And whatever didn't get on her face (it was a lot, too) Jane swallowed...before crawling off to recover!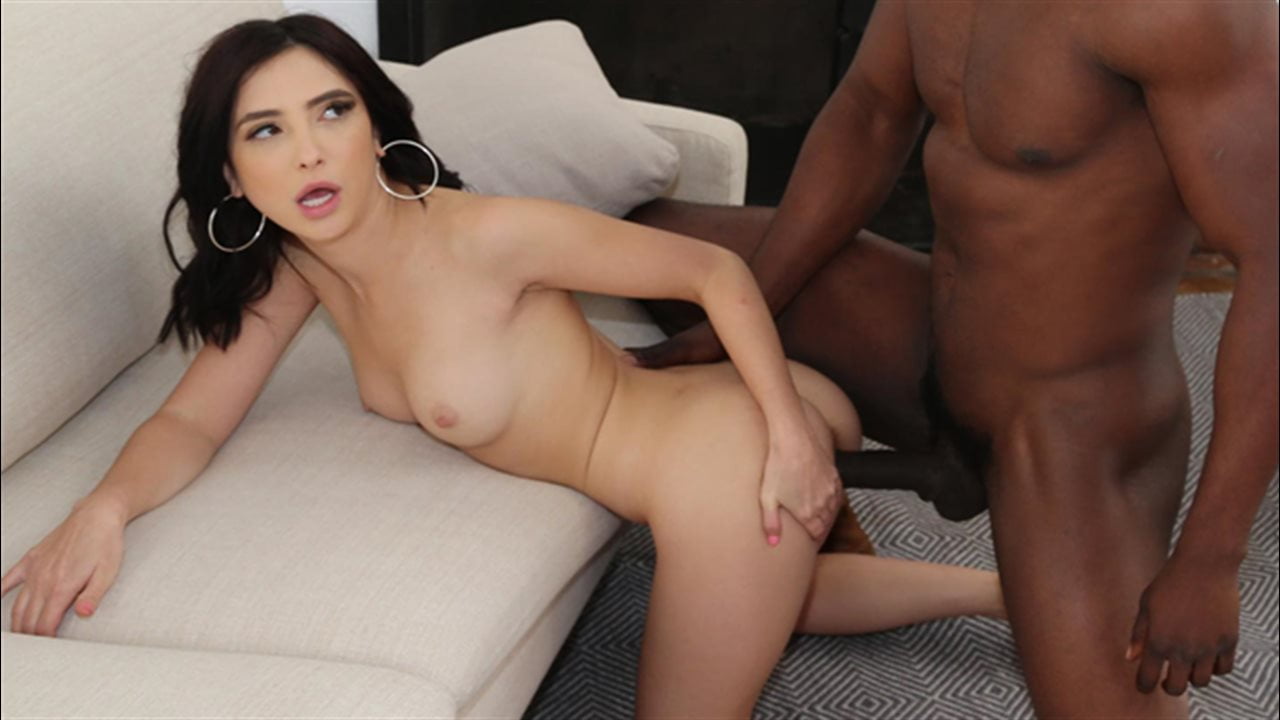 Jane Wilde has an admirer. His name is Jay. Jay wishes nothing more than to be with Jane; Jane, however, doesn't feel the same. Jane's a little 'evil', too: whenever Jay leaves Jane's place, he leaves with blue balls. Big, fat, aching testicles. Which is to say Jane enjoys teasing white men while pleasing black men! Today she's going to level Jay with a full-blown cuckold session. You see, Jane's fuck buddy Jax is swinging by. 'Time for you to leave!' Jane says flatly. 'But I made time today for you!' Jay exclaims. This triggered Jane, which lead to the session you're about to witness. Cruel yet kind. Jane's about to show Jay, firsthand, while she'll never accept him as a partner. And after watching Jax destroy Jane's little pussy (and even smaller butthole), Jay will concede. Not before getting a little lesson in his future role in Jane's life -- her cute, little cock sucking 'BFF'!!