Latest updates featuring Sadie Kennedy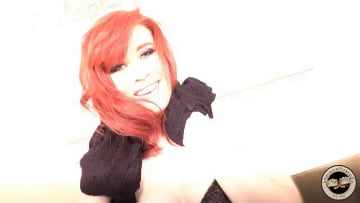 5th April
- Sadie Kennedy has made the long bus ride from Seattle in the hopes that fame and fortune aren't too faraway. Rico Strong's ability to sniff out fresh
meat is uncanny,and Sadie Kennedy's fiance has no idea that her "lingerie modeling" is about to turn into all out interracial fucking. Rico's suave ways charm Sadie Kennedy's mouth right around his big black cock. The lingerie model does anything and everything she can in order to secure a spot in porn and fill up her bank account. The slutty redhead uses her oral skills to pay her bills, in a way that can't fully be appreciated until seen. Rico turns his attention to that unfaithful white pussy for the complete benefit of his rock hard black cock. Sadie rides Rico, backs that ass up and uses that once-tight pussy to bring him closer and closer to where he has no other choice but to fill her up with ghetto gravy. How's she going to explain her black baby to her gullible fiance?
...Read More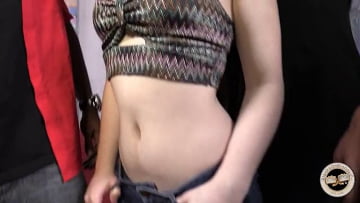 21st March
- Sadie Kennedy's willing, ready and able to do anything to prove she can take big black cock. Her first experience with black cock will be on display o
ver at InterracialPickups.com. We continue Sadie's interracial journey with Rico returning to give her some more of his beefy black stick......along with his crew. Sadie already had her first taste of big cock, now she's getting her first ever multi-guy fuck AND double penetration. We gave Sadie Kennedy Isiah Maxwell and Moe The Monster to add to her interracial resume. How could we top the insanity that she showed over at InterracialPickups.com? How about Sadie getting airtight with each hole getting occupied by a huge black cock? How about Sadie's back door getting slowly, but surely, drilled until the tip of a black cock reaches the back of her teeth? Rico's buddies put Sadie through interracial porn boot camp until they decide it's time to cream her holes. The raunchy redhead's fun only ends when her face and reproductive parts are slimed in thick ghetto sauce.
...Read More