Latest updates featuring Jessie Rogers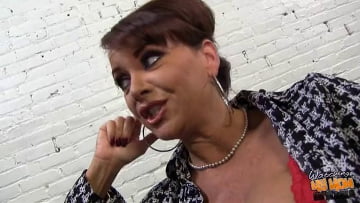 21st November
- The bond between mother and daughter is a sacred one. Janet Mason is telling her daughter,Jessie Rogers, that Mr. Mason isn't quite cutting it in the
bedroom. Janet's been having an extramarital affair and Jessie's understanding is no shock: Her boyfriend hasn't been up to par as well. It's apparent that mother and daughter have gone off the reservation in order to fulfill the needs that come with womanhood. Janet's new fuck buddy, Lexington Steele, is already on his way and Jessie's about to meet her new potential father....but other things are on the menu. Janet and Lex inform Jessie that an upgrade to big black cock will do way more good than any sessions of family therapy or getting another white boyfriend. Once at ease, Jessie Rogers and Janet Mason throw caution to the wind and begin playing with Lex while Mr. Mason is slaving away at his office. Jessie and Janet both take turns sucking off Lex and we're front row to a mother showing her daughter the power of interracial sex. Jessie Roger's is the first of these white sluts to jump on Lex's huge black cock and it shows that courtesy to her mother takes a back seat to hunger for black meat. Lexington Steele's huge black cock goes from Jessie's pussy and right into her mothers, Janet Mason's. The black cock hungry cougar feels the same black cock that was just inside the apple of her eyes. Lex slams into both white sluts and the worried face from earlier disappears from Jessie's face. Janet's grin is an indication that she's glad to have brought her daughter to the dark side. Everyone is a bit happier once Lex drops his legendary nut sauce and their family Christmas card just got a bit blacker.
...Read More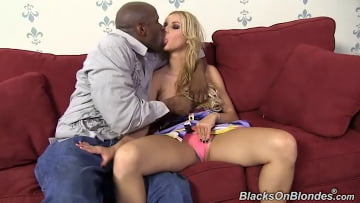 6th October
- Measure "B" is on the ballot and Prince Yashua and Jessie Rogers are debating the issue while on a leisurely stroll. Jessis and Prince both agree that
condoms take the pleasure away and bareback fucking is the only way to go. One thing leads to another and both performers are about to engage is some raw interracial fucking. Jessie Rogers gets on her knees and worships the mighty black cock that Prince slings around everywhere go goes. Those beautiful eyes of Jessie? They're locked right on Princes' face as she gags on his huge black cock. The fact that there's no condom anywhere around can only get Jessie's pussy wetter as Prince slides his monstrous salami in her tight hole. Jessie Rogers takes every inch of Prince inside her ass until his balls are massaging her clit. The vagina is spared from the Black Assassin and Jessie's ass is given absolutely no mercy. Jessie's legs get spread apart so Prince can have more access to that beautiful and delicious third hole. This interracial and anal fuck fest continues until Prince sprays Jessie without the obstruction of any safety precautions. It's safe to say that Jessie Rogers' asshole, unlike Measure "B", will always be a welcomed entity.
...Read More