Latest Updates from Dogfart (Page 76)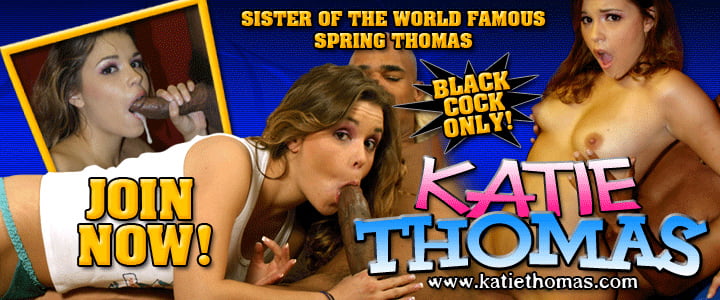 It's nearly 2013 and the racism shown towards my people is still evident in places like Cincinnati, New York City, Phoenix, Boston and Birmingham. We're keeping our asses out of there and into cities where Houston sluts like Lia Lor come from. We held our sermon and had this Texas tease come over and right the continued wrongs that the white man continues to dish out to my people. Lia Lor went down the line and teased us all right before jamming our big black cocks down her throat. My flock and I were in Heaven as this white bitch spit and gagged on every inch of black meat that was put in her face. Lia's green eyes looked into the eyes of each angry black man, as mouth and hands worked overtime in easing all our stress. We straight up took turns ravaging her mouth until it was time to cover her face with every last drop of grits that our black cocks could shoot at her.
Today's sermon comes on the heels of the Republican National Convention. The white devil is going to try to put yet another black family out into the streets, and we're not down with that. We're having Giselle Leon come by and release the pressure that the "Man" has been sticking to us for over four centuries. I know if makes you crackers angry that this white white is walking around the streets with barely anything covering her smokin' body. Would it give you cardiac arrest if you knew she was on her way to orally satisfy the entire black congregation? Of course it would. Giselle Leon walked down the line and got all of us ready by teasing each and every black militant in the room. The horny white girl demanded that we get our big black cocks out and beat her with them in almost the same manner that the pigs beat down on Rodney King. Nevertheless, we took turns jamming our huge black cocks down her throat until the dinner bell rang for her white pussy. One by one, we all lined up and set our black cocks for that target that was getting creamier by the second. Much like the L.A.P.D does with us, we had her completely surrounded and fucked her into near submission. I can tell you white boys that this white pussy was off....the....chain! The next thing left to do was to hose her down with every last drop of cum from the whole congregation.
The power of a camera is completely underrated. Noelle Easton and her amazing tits are in the park when a "photographer" approaches her. At some point you can see her thinking that this is just another guy trying to ease his way into her panties. L.T tells Noelle that he's shot for the biggest magazines AND he's got some funds to spare if she has the time. We finally get indoors and Noelle's shedding her clothing for still images ONLY....or so she thinks. The black power of persuasion is too great for the busty beauty to resist and she's soon at his mercy. Noelle's initial hesitation fades away when she eases into this awkward situation. Those phenomenal tits bounce and quake while her mouth finally makes contact with the bulge in his pants. Noelle Easton is reminded that these graphic images will never see the light of day; ain't she gullible? Noelle's jump into "modeling" goes full throttle when she rides that massive black pole to its base. That camera captures a horny white bitch's pussy devouring a black cock as her screams nearly knock the audio levels off. Noelle Easton's pussy takes a beating until his black cock detonates, and she can only hope that this never made the internet.Hope.