Latest Updates from Dogfart (Page 78)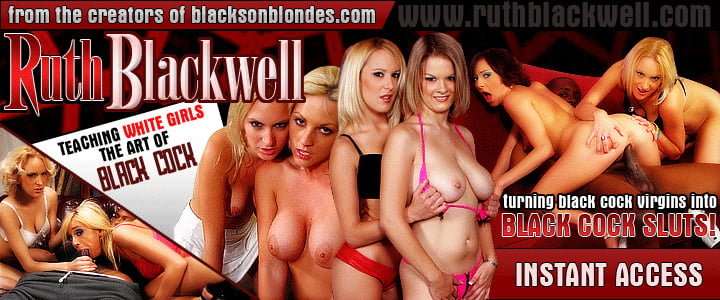 Amanda is a blonde slut with blue eyes and tits that are perfect. She lost points when she told me that she's never been with a black man. I made a call and had Byron Long and his fat black cock come over for some good times. I quickly had her pussy open wide and she moaned so loud it shook the walls. I'm a greedy black cock slut so I had to have some of that mighty black cock since interracial sex is the only one I know of. We took turns bouncing up and down on his cock until the load came out full blast. Amanda did so well that she's now babysitting my black baby as I go on my nightly prowl for huge black dicks.
I got my booty smacked today for being such a bad black cock slut. Some people think that Spring and I are ruining the family name. Luckily I have J.Swift here today to soothe my aching booty. He's so sweet. To return the favor I sucked him off & let him fuck my tight white pussy. That's the least I can do for him!