Latest Updates from 'Glory Hole Initiations' at Dogfart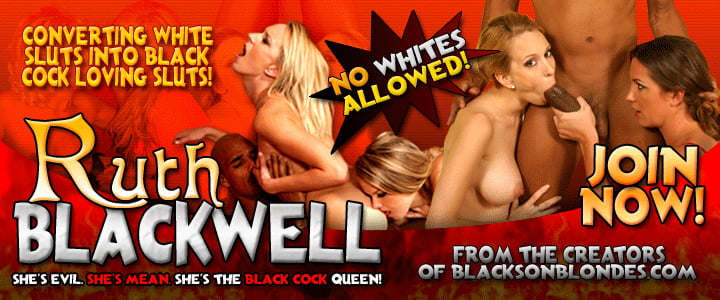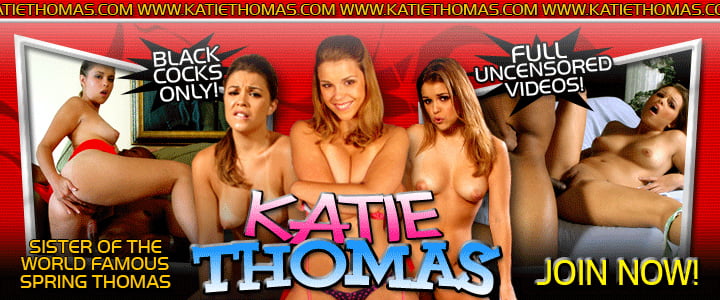 Katt Dylan comes to us from a part of the country where good girls go bad. We'd spend our time trying to figure out Katt Dylan's mental state but we won't. What makes a girl do something so perverted and insane that she's risking alienation from her family and/or religious affiliation? Who knows? Who cares? All we know is that Katt Dylan entered the public restroom and left two anonymous white boys with a smile on their faces(we're assuming). We could also talk about the earth shattering blowjobs she gave each guy but the video speaks for itself. We could talk about the way she bent over and let two anonymous peckerwoods go raw, yes, we said RAW, on her tiny pussy. Again, watch for yourself and you'll see a little slut in her natural habitat. Katt Dylan left the public restroom wihout washing her hands - and judging by what went on inside- it should be no shock that safety isn't a top priority for her.
Ana Foxxx has always hit the books instead of being the whore she truly is. Ana's no longer a bookworm and she's now a certified white cock slut. The bottled water she recently had is now wanting to escape via her black pussy. The only restroom in sight is this public one and it won't be only urine that stains the floor. Once inside, Ana Foxxx gets naked in order to use the complete privacy to her full advantage. The next thing that happens is the stuff of legends: An anonymous white cock comes into the picture. Ana inspects the anonymous cock before sucking him down to the balls. Ana slurps and gags on her first white cock before sliding him in between her smooth thighs. Ana rides that white cock as her black pussy begins to throb and ache from the friction. The huge nut sack on the white boy is proof that he's going to cover her in his baby making juice.
Tila Flame's family has no idea that the black slut just became the black sheep. Tila normally searched for interracial porn on the web but there's got to be something said for going to an actual adult arcade: The vast array of titles, the creepiness of it all, and......the glory hole? It seems as if this rental booth has another hole in it other than the one being fucked on screen inside. Tila Flame doesn't seem to mind as she gets naked and rubs her liove button until the juices run down her legs and thighs. Next, a gutsy white boy peeks in and tries his luck at getting some black pussy. He reaches through and gropes her until she's feeling horny enough to suck on his white cock. Tila's knees nearly get cut up from the dirty floor as she sucks down nearly a foot of caucasian cock. Tila's lips and mouth do a great job of keeping him hard enough in order to fuck him through the hole in the actual wall. That agile black frame grinds and rides the wall until you can almost see him nearly pop early while he's balls deep. Tila's black pussy has a near death grip on that white cock until it pops in her face. That awkward silence at the end is Tila taking in what she's just done. She's a true whore.