Latest Updates from Dogfart (Page 74)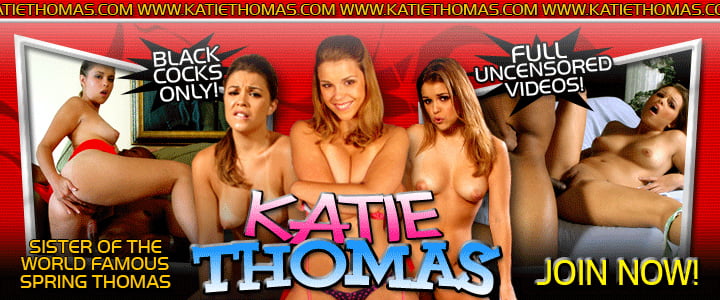 ATM isn't a place where you can get 20 bucks to take your silly girlfriend out for an ice cream cone. At my website, ATM means "ass-to-mouth", and it's a real simple thing: a whore comes to my house (Sierra Sinn) and takes a Big Black Dick directly into her butthole, and then the Big Black Dick pulls out of her butthole, and, without it touching anything at all, Big Black Dick goes right into the whore's mouth, where it gets a good washing. Yum! Can you believe these silly sluts? I mean I'm sure her family doc wouldn't recommend such a thing...so why's she do it? Cause I told her to! :) XOXO - Ruthie.
I'm taking applications for Sluts. Slut Applications. Not just any slut, either. I want girl who shall be sluts for black cock. No Whites Allowed! Kaci Starr answered my ad early in her porno career. She was nervous for the interview, and she sure did act it! It's hard, though, to conceal your nervous stomach when The Black Man pulls out his massive member, and that's what happens during Kaci's interview. She's so wholesome. She's so girl-next-door. She's so CONVERTED. Bye bye, white boys. After Kaci's hole gets a massive black dick invading it, she's all done with you! Look at that thing! It goes to her belly button! My gosh...no wonder she's all done with the white man! HAHAHA. Chalk up another conversion for Ruthie! XOXO.
It's official! I'm preggo! That's right -- I'm a knocked up whore. And we all know I'm carrying a black man's baby! Who's? I have NO idea! I mean I go through a list during this week's update, and if you want to e-mail me any names I might have skipped, go ahead. What news! I'm knocked up by the Black Man! I am so excited!! I can't wait to tell everyone I know! Even my boyfriend! He's white, and he pays my bills and takes me shopping and lets me please myself with the black man. Now he'll have another one to take care of! And why not convert another whore in my circle? Leah stops by, and when it's all said and done, she's converted, too! I mean that's exciting enough...but wait. Over the next while you'll get to watch my tummy grow and grow! And I'll be calling them all over, one at a time, to break the news! It's gonna be so much fun!!! You're so lucky to be a member! XOXO -- Ruthie