Latest Updates from 'Blacks On Cougars' at Dogfart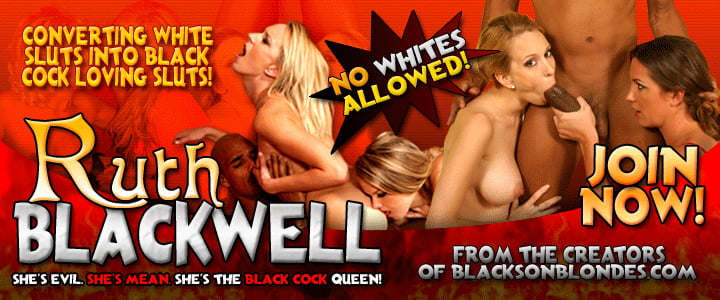 India Summer is made up of the stuff that eventually turns to legend. Just look at her! How many women have been in Porn Valley for as long as India and still look as good as they day they first walked on to set? She's a Size Queen, too, and has literally taken them all on: from Shane Diesel to Jack Napier to Lexington Steele to Shorty Mac, she's encountered every single BBC to make a name for themselves in Porn Valley...except one. Enter Dredd. At 6'5" and 230 pounds, Dredd's an intimidating man. When he pulls out his thick, nearly 12-inch piece of black meat, he too, has what it takes to turn into legend. And this scene? Same deal. India is genuinely turned on to the point of multiple orgasm, and every time Dredd stretches India's holes, she utters the words "fuck you"! Why? She knows what she's got, and she knows Dredd is something special. Not to be had very often. This being said by perhaps the biggest Size Queen of them all.
I dunno about you, but most landlords are a bitch. Most of the time figuratively, and in the case of Amber Lynn Back, quite literally. She's come over to our crews' house to get the rent. In addition, Amber wants to know about all the parties and gambling and "sex noises" that are coming from the house. The neighbors are tired of our crew, and they've called Amber to take care of the issues. Did I mention Amber's husband is the guy who owns the house? Or that he's out of town on business? Or that he hasn't properly fucked Amber in years? So Amber cuts a deal with the crew -- BBC and when Hubby gets home, she'll tell him things are fine. Hell, Amber will even let them slide a few more days on the rent! All she needs in return is some of that good, old-fashioned BBC she's heard so much about!
Nurse Sky Rodgers, previously known as Rae Rodgers, is excited. In fact, she's been anxiously waiting for today. One of her doctor's long-time patients -- Mandingo -- is in for an annual check-up. Good news for Sky as the doctor's out! Think she bothered to call and tell Mandingo in order that he reschedule? No! Why? Instead of her regular nurse's scrubs, she's put on a sexy, slutty outfit. She's out to seduce Dingo right there in the office. She's got a good idea he's well-endowed, and she wants a taste of his black meat. Now's her chance -- even if it means losing her job!!