Latest Updates from Dogfart (Page 46)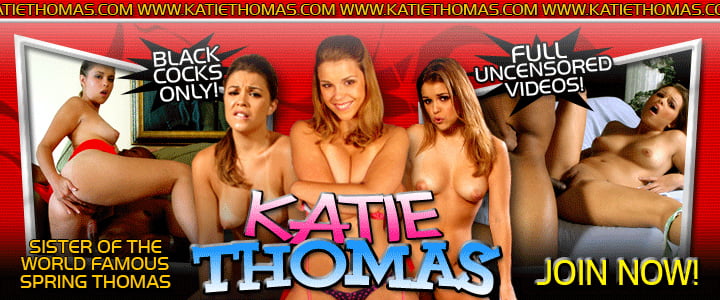 Edyn wants a baby...but fathered by someone with good genes. Great genes. She wants a pro athlete or an Olympian. She also believes any man under 7" is "inferior" and has a small cock as a sort of evolutionary way of making sure he doesn't get to breed. Enter Rob Piper. Rob's athletic history and knowledge with banging white pussy makes him the perfect candidate to give Edyn Blair that sought-after baby. What better way to ensure a pregnancy than by Rob blowing his wad inside her...twice?! Rob can't hold back at 18:45 , and you can see his creamy sauce oozing out of Edyn as she rides that black bull. One popshot down, one more to go right back into that fertile playground. Rob keeps doing work on the future mother of a black child until he unleashes a second load of fury deep in that pussy. This is how future star athletes are made.
Charlie, Rob and Isiah's career as professional card counters is now non-existent. The three guys come face-to-face with the pitboss Cammille. Cammille's about to have all three put behind bars if they can't shell out money they owe the hotel. However, the deviant cougar has other things in mind--all those big black cocks stuffing her mouth and pussy . Cammille's abuse of power is evident when she goes back to their room and services them all. The bossy cougar uses her status at the hotel in order to get Rob, Charlie and Isiah to take turns jabbing the back of her throat with their big black dicks. Cammille's huge tits quake and shiver as her mouth and pussy get completely ravaged by three black guys who are using this chance to avoid a visit by local law enforcement. Room service will have their work cut out for them after the amount of black jizz spilled in the room; most of it shot inside Cammille's pussy and mouth.
Hi Boys and Girls! Hey, I gotta make this quick, cause we're way behind, and I'm about to entertain a cuckold, but ANYways, what's 9 inches plus 11 inches? I mean that's an easy question, right? Wait till you see what Lefty and Justin do to me today. Not only do they fuck my pussy loose, they splatter about a gallon of cum all over my pretty face. By the end of this week's update, I'm a cum covered black cock slut, but that's no surprise, is it? OK, I gotta go. I have a 4 inch white boi sitting in the corner, and he's about to watch me fuck some serious dark dick! Toodles! XOXOXOXOXOXO - Spring