Latest Updates from Dogfart (Page 50)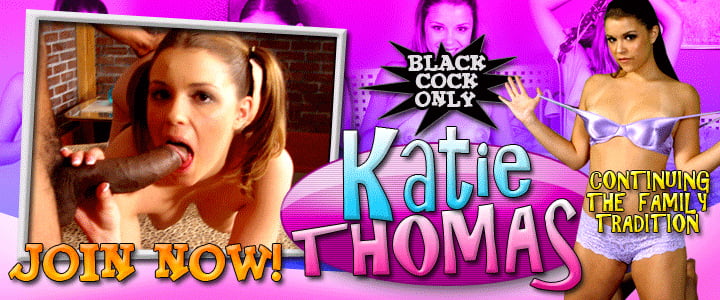 You guys are in luck with this week's update! You get to see my new pad! Hee hee...I show you all around, and at the very end of my tour, I get to show you what I keep in my closet! Oh...you already know what it is...Slim, my closet niggah! Isn't Slim a cutie?! And boy, is he packin'...I'm serious...I dunno why all these crazy niggahs got all the meat, you know? I mean, shit, Slim's cock is so thick and dark it drives me insane! It stretches my mouth open so wide I think it's about to tear my lips apart! This week you get to watch me try and take it all up my butt, too, and let me tell you...OUCHIE! I mean at one point his big black cock bends in half it's getting stuffed in me so hard. But at the end I worship his cock the way I was trained too and take it all. And his black seed all over my tongue? YUMMY. Enjoy boys!
Hi Boys! Welcome back to SpringWorld, and this week...guess what? I get to break in an awesome *new* negro named T. Boogie. He's a wonderful colored boy I found on an internet personals site, and he's wonderful because he's a thick nine incher. You know how much I love to slay these African-Americans, and T. Boogie was no exception. I start off reading him some fan mail from you guys, and the next thing you know, I'm blowing his extra-thick black package. Whoa! Is it thick!! I mean I could barely get my mouth around it. Oh...look about half-way through the scene...when I start riding that stud...I cream all over him. How embarrassing, and, at the same time, exciting! I cream his black dick till it's coated white, and just about then, he returns the favor and coats me white! And what a white-washing I got...all over my face! Like most coloreds, his thick black seed was mighty and abudant, and I had to take a long shower after this one. Whew...another black cock, slayed. XOXO -- Spring.
Hey hey hey! Welcome back to the best, naughtiest single-girl website in the whole wide world...Spring Thomas! It's me, Spring, and I'm in such a good mood today I can't even begin to tell you. Why? Well, for starters Howard Stern mentioned me on his radio show! That was *so* cool! And you know what was even cooler? I shocked the shock jock! :) Hee hee...I won't get into details here, and I dunno if you heard it all, but trust me, I shocked him. Then, my homegirl Trinity turned 18 last week...so a few days past her 18th you can only imagine what I did! Yeppers...another conversion. Since she's only 18 it was super easy to bring her to "the dark side" LOL...and once she got a taste of what I call "double digit dark dick" (10 or more inches) there's no turning back for Trinity. Oh sure, she'll date white guys, and she'll probably marry one...but when it's time to fuck, there's only one way to do it! Just to close the deal with Trinity, I had her swallow the negro's thick black seed. And the rest, they say, is history! Enjoy! XOXOXO -- Spring