Latest Updates from Dogfart (Page 49)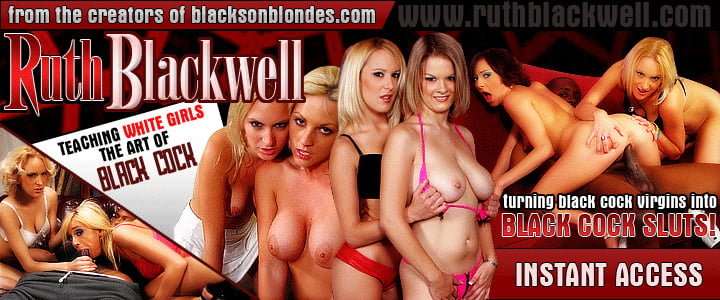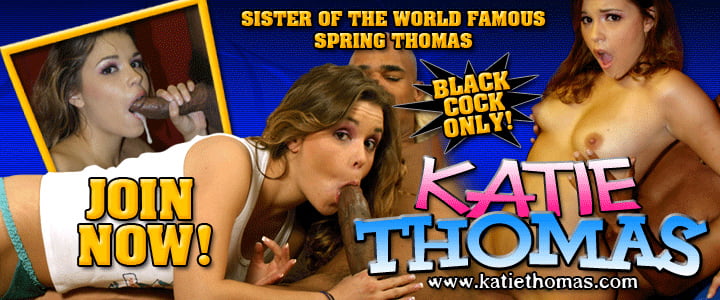 Call me a hopeless romantic but nothing gets my pussy wetter than engaging in some hot public displays of affection. Toss in the fact that my lips meet those of a ripe young black guy and its an invitation for a party in my pussy that only black cock need R.S.V.P. Years of searching for the biggest and meatiest black cock has brought me to Flash Brown and the black baby elephant's trunk he has under his basketball shorts. We took our party indoors as not to offend my redneck neighbors or the police. Once inside I gave him a private showing of every inch of my body including the huge milk jugs on my chest which had him hypnotized. After he payed homage his White Queen then we would take it up a notch and that meant relaxing my jaw to take in his black cock. After all, most of my experience has been with tiny white boys whose cocks were as wide as a straw so today's fun was a bit of a challenge. After getting him nice and rock hard it was time to see how far I could fit him into my dripping wet snatch. I'm slowly becoming an expert in interracial sex since I took him from the tip of his dick all the way to the base of his cock. His huge black dick parted my sweet honey lips and the entire time it felt as if I was giving birth to a black cock and the enjoyment was off the scale! I could tell by the look in his face that he was holding back some creamy jizz sauce for mommy and he didn't disappoint when it came time to glaze my face.
My son is such a good boy and that's why I couldn't believe the kind of crowd he was mingling with. He came home while two black thugs were roughing him up. They told me that he owed $10,000 or else I'd be calling the coroner to get his body.I knew by the tattoos and clothing that they were the kind of guys who have done time before. Yet again my son wrote a check his ass couldn't cash and that's when mommy comes in to fix things. I'm a housewife so my funds are very limited but I know black men love seasoned white pussy. I gave up some ass but I knew my son had to watch so I wouldn't ever have to worry about him again. Both black guys whipped their dicks out and my jaw dropped once I saw what I was about to play with. My knees got rug burn as I went back and forth on 2 big black dicks that nearly snapped my jaw like a twig. My white pussy was about to get fucked like never before and my eyes kept rolling in the back of my head. Every so often I'd catch a glimpse of my son in disbelief but I was more concerned with taking these big black dicks all the way until I couldn't take it anymore. My ONCE tight pussy soon became a pool of black jizz after both guys shot me full of seed. My son might be having a black baby brother in about 9 months.
It really is hard to find good help these days. My rich husband has hired yet another guy that wants to get paid to fuck around at work. Shane Diesel is new to the company and it was time for his evaluation but what he has in his pants was what I was interested in. Once in my husband's office I abused my power by sexually harassing this big black stud. I never get the pussy ramming I deserve so desperate times call for desperate measures. Speaking of measuring, at first glace his cock appeared to be well over a foot but it seemed longer once I slid it down my throat. His big black dick was the size of my arms and getting it deep inside my white box would be no easy task. He took his time going deeper and deeper and ince by inch. Being married to a pathetic white boy made me forget that dicks can get this big. The desk made a nice spot for me to spread my legs as his black pole pulverized my cervix. We fucked on every inch of my husband's office and my taste buds had to get a nice helping of black goo.