Latest updates featuring Mason Moore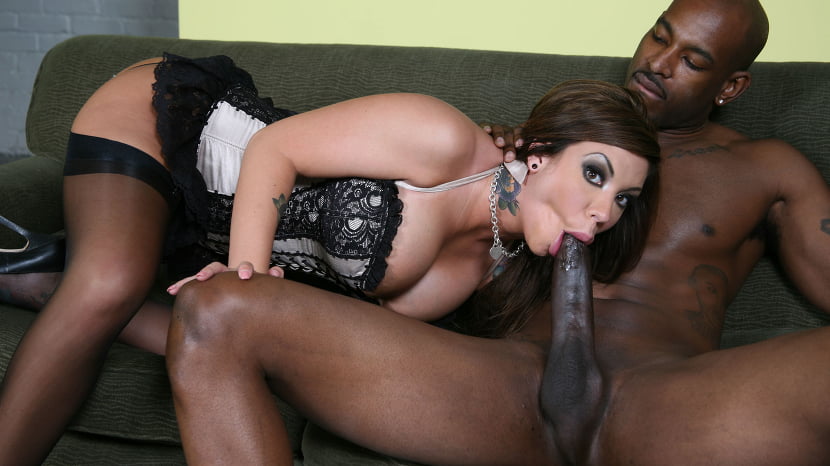 We've started this week's festivities with some interracial tonsil hockey. Flash Brown and Mason Moore are in the middle of swapping spit which inevitably turns into an interracial free-for-all. Mason Moore plays the "How far can I deep throat" game with the hanging slab of meat Flash carries around. At first Mason can only get half of it but works until his black appendage is tickling her kidneys. Mason manages to slide his black bazooka in between her bra-busting tits until the tip of his dick is nestled in her mouth. Act II comes with Mason's kitty getting drilled, pummeled, pulverized and punished by a nonstop assault from Flash' monster of a black member. This white rag doll gets tossed all over the couch until half-time for her pussy comes and her ass is next up for a black cock annihilation. Much like a flower that's blossoming Mason's ass slowly opens wide enough to avoid permanent damage. Flash attacks her colon until tears of joy ruin the makeup on Mason's beautiful face. The pelvic thrusting by Flash shakes Mason from head to toe until she throws in the towel. Flash is more than happy to cover the dry spots on Mason's face with his ball batter.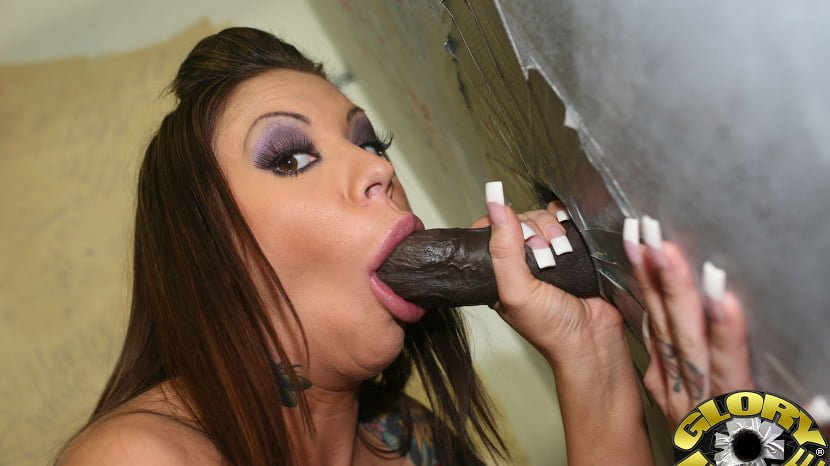 The amazing set of mammaries heading towards the gloryhole is Mason Moore. The look of worry in her eyes is no surprise. Mason's equally dirty girlfriend told her about this gas station where not only cars get pumped. Mason's silky legs bring her in a stall where the walls have some artful images.....just like her splendid body. It's not too long before her sweater puppies come out to breathe. Next on the menu as far as items of clothing to be lost is her daisy dukes. Mason's apple bottom sways back and forth being the cock tease that she is. The gas station would have put an end to Mason's masturbating had he known she was going to use this stall for interracial sex and not because nature called. Mason's yearning for big black cock stopped when one came poking through the exposed wall for Mason to gorge on. It would have been a complete waste if Mason didn't allow that nameless black cock to slither between her colossal jugs. That titty fucking gave Mason Moore enough time to recover from that massive black cock that ravaged her mouth. With time to spare before her boyfriend blew up her phone Mason leaned back and took in a black cock that could penetrate a concrete wall. Mason's pussy got wetter and juicer with each thrust of the black dick and it drove her crazy. She seemed to forget exactly where she was but interracial sex can do that to a girl who's never had it before. The constant drilling of her white, oozing box only brought her screaming to a level that nearly broke the sound barrier. Mason's formerly tight pussy was enough to bring the black dick to near climax. This interracial gloryhole fucktoy finished off the experience with her mouth as no drop of black nut butter was wasted.