Latest Updates from Dogfart (Page 41)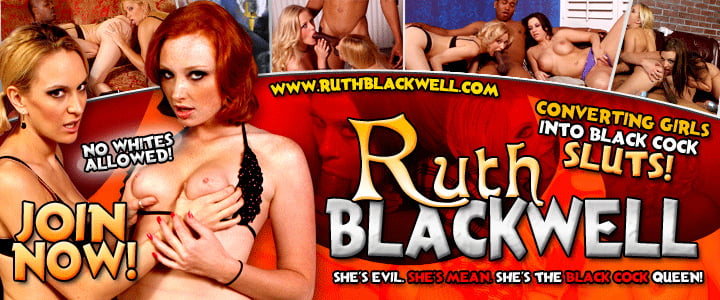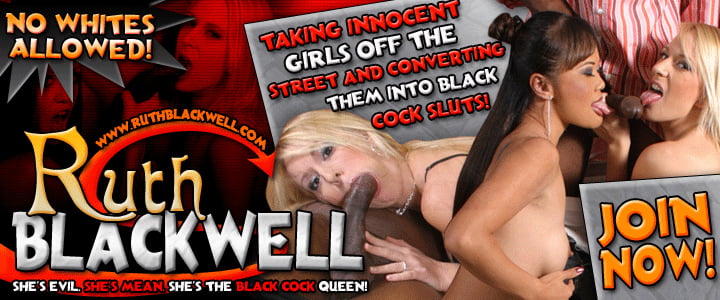 Lylith knows your secret--you're addicted to the very type of porn across this network: interracial porn. Lylith is going to live out your fantasy of watching her get fucked by a real man right up the ass...and all you can do is sit back and jerk it. Ready? Lylith's directions to you are to be taken very seriously, after all, you don't want to make her mad. Rob Piper steps in and satisfies the white chick in a manner you could only dream about. Your addiction to this genre of porn is only getting fed when Lylith sucks on Rob's big, black cock for your amusement. Ready for more? Of course you are. Lylith's white pussy gladly welcomes black cock in a manner you salivate at watching. Can't get enough? How about watching her getting that asshole fucked into oblivion? Yeah,it's that intense. Lylith keeps up the verbal assault right until Rob's seed goes exactly where it should.
To say Alexia Gold can take a big,black cock is an understatement. We find the tiny blonde entering an adult bookstore where filthy interracial porn is on constant display. Alexia's eyes take in the sights and sounds of a place that no white girl should ever be in. However, Alexia's mind is taken off the filth when a random black cock shows up from the next booth over. The slutty blonde gets to her knees in order to play with a black cock which has no face(or name). You can nearly hear her heart racing faster and faster as she wolfs down as much of that faceless black cock as her throat can manage. The time for her to secure her place in interracial infamy comes when she rides the wall R-A-W until it's creamy contents are released for her pleasure. Where do we keep finding these freaky white chicks?
We find Kendra Cole in the park discussing over the phone to her bff how much she loves the black man on this coast. Kendra's phone call in interrupted when Charlie Mac and Jack Napier take the opportunity to pick up on the white girl from out of town. Kendra's love for black cock is soon shown to Charlie and Jack--and did we mention this is her very FIRST interracial threesome? Charlie and Jack take Kendra back to the crib to introduce her to the west side's version of black dick. The tattooed slut gets her mouth a workout by sucking down every inch her gag reflex will allow. Kendra's pussy is on the Blacks on Blondes menu for both veteran swordsmen. Kendra's orgasms are almost enough to bring the walls down and your eardrums to rupture. We end another fine update with another white slut getting glazed by the BLACK MAN's seed.