Latest Updates from Dogfart (Page 23)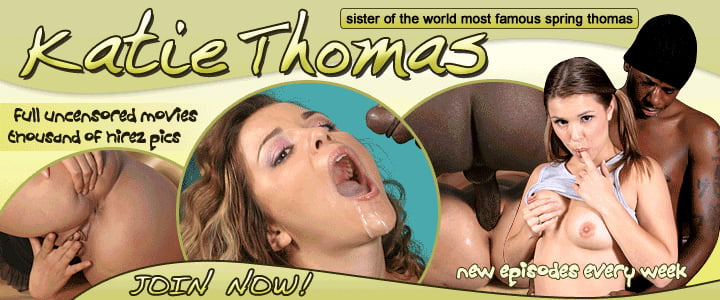 Sometimes, you end up on the wrong side of town. Most of the time that happens, it by accident. When Rachele Richey ends up on the wrong side of town, it's for one reason: she loves to live dangerously. It turns her on. So, when she walks into a juke joint knowing full well she's going to be the only white person in the place...well, it makes her cunt wet. When she discovers she's the only girl in the joint...well, she knows what's about to go down. Rachele wants it to happen. Today, for example, she struts her stuff right into the place and says, "can't a girl get a drink in here!" Sure enough, she can. Along with a whole bunch of black dick. Hear the barkeep yell, "make sure that door's locked! We're now closed for business!" That's when Rachele knows it's time to drop to her knees, open wide, and do her best to swallow it all. Some of the black fellahs have never been deep throated before...until Rachele walked in the place. She's got no gag reflex, which makes all 13 of them bust hard...all over her beautiful blonde face!
Natasha Nice likes to keep her pool clean. Really clean. If you think it's because she wants to swim in a very clean pool...you're wrong. Her pool cleaning service is owned by a handsome black man named Flash, and for years she's used his service. As his business grows and he gets more and more employees, Flash would like to stay in the office just to manage it. Natasha isn't having that. She likes to flirt with Flash as he works, even going as far as to sunbathe nude while he's cleaning. Today, she makes her move, asking Flash to apply oil to her all-natural double d's. In an instant, she's got Flash's over-sized dong in her mouth. From there, it's on to the cabana, where she offers up her other two holes for Flash to stretch. Flash eats her pussy and tongues her puckered asshole as well, and in the end, Natasha looks very very nice with Flash's spunk all over her pretty face.
Nicky's a lucky dude. Just ask Isiah Maxwell. They're buddies, and Nicky's just got done telling Isiah a crazy story about his wife, Jennifer White. They're were out clubbing the night before, and the next thing you know, Jennifer's flirting on the dancefloor, grabbing and grinding on dick. Soon, she's in the parking lot, sucking off strangers as Hubby watches with approval. Isiah can't believe his ears, but he'll be a believer soon enough. He meets Jennifer in the kitchen, and within minutes she's dressed in lingerie and on her knees in the front room. Nicky watches it all go down, from Jennifer's superb oral skills to Isiah stretching out both her holes. She even cleans Isiah's dick right after it comes out of her tight, tight ass! Isiah then fills her white cunt full of his cream, and that's when Hubby rewards his proud wife! What a relationship!!