Latest Updates from Dogfart (Page 27)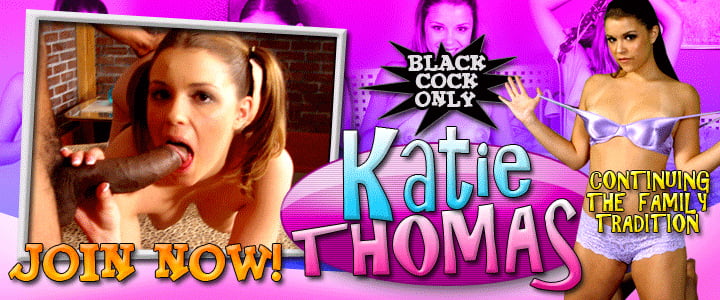 Stella Cox, Photographer. That's what her business card says, and she specializes in weddings and head shots. Her 2pm appointment is with a man calling himself Mr. Mandingo, which piqued Stella's curiosity the second she took the appointment. And now, with this handsome black man sitting across from her, Stella finds herself tremendously turned on...to the point she loses her professionalism and makes her move. She sees the enormous bulge in his shorts, and it's so big it borders on fake. How could a man have such a large dick? One second Stella is talking about the big packages she offers for her work, and the next she's on her knees, sucking Mr. Mandingo's huge package! From there it's in her cunt, and then her asshole, before she swallows his big load. It's a day in her studio that Stella will never forget!
What's the best thing a Hubby can give her BCS wife? Do I really even need to answer that question? Enter Zack and his beautiful wife, Aletta. They've been part of the cuckold lifestyle since they started dating years ago. Zack knows what's up. He understands the black man's girth will stretch his lady's holes open far more than he ever could, and why deny her that pleasure? Zack's always been a voyeur, too, and he thinks there's nothing hotter than watching his beautiful wife Aletta get banged out. Today's an extra-special day for Zack and Aletta! In addition to celebrating their anniversary in a beautiful condo they rented for the occasion, Zack stumbled upon porn star JonJon at one of Budapest's hottest clubs the night before! Zack hired JonJon as an anniversary gift. We all know this is a gift Aletta will never forget!
We last saw Nesty over at Cuckold Sessions, when Charlie Mac railed her while Nesty's anxious Hubby watched with excitement. Today's she's back, after getting picked up at the local mall by our two bulls, JonJon and Isiah. Nesty ditched her boyfriend so she could take the guys back to her place and cook them a traditional Hungarian meal of Hurka. JonJon and Isiah don't like the idea of big, black sausage for a meal, but they'll happily feed Nesty their version of American Hurka: big, black cock. Nesty jumps at her chance, and soon our two Bulls are railing Nesty, stretching her tight, pink hole open so far her boyfriend's sure to know something's up next time they bang. At the end, Nesty's face is coated in sperm, and she's one happy Hungarian!