Latest Updates from Dogfart (Page 19)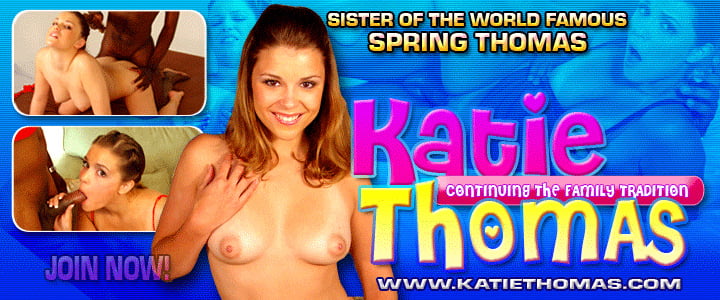 Today, there's a celebration. JonJon, one of the black bulls who love working white girls, just earned his real estate license! And what a better way to celebrate than hiring a "private dancer"! The fellahs bust open the bank by hiring one of this generation's greatest porn stars -- Keisha Gray. Keisha is beautiful and busty and always horny for big, black cock. Today the bulls are going to run a train on Keisha...right after they watch her work the stripper pole! The first round means Keisha's cunt is going to get a workout. Round two means Keisha's ripe little asshole is going to take a pounding. Round three? One of the bulls says, "let's make this white bitch airtight!" And that's exactly what happens. All three holes are stretched to their limits as "Little Keish" cums, over and over. Then it's time for the bulls to shoot their wads -- which they do -- coating Keisha from head to toe in jizz! What a celebration!!
Natasha Starr is in the middle of entertaining her Bull when Hubby walks through the door. He's had a hard day at work, and now this! Hubby couldn't be more pleased. He found Natasha online, and even though she was a "mail-order bride" from Eastern Europe, they fell in love. Since he became sexually active, Hubby always knew he had a small dick. He was teased in high school and college. One girlfriend even called him "Fluffy", and he always had a difficult time in relationships with women. So it was no surprise after he met Natasha, and she told him, "there's no way you can satisfy me with that little pee-pee!" They still got married, with the understanding he'd be Natasha's cuckold. What a deal! Fluffy gets a hot wife to come home to, and Natasha gets all the Blacks Bulls she desires! Today's cuckold session is tremendous! Natasha has found a tall, muscular Bull with a big dick to fuck all three of her holes until he makes a mess all over her! No worries! Hubby is there to offer up his cleaning duties, and after he's done with the Bull's mess, Natasha is as clean as a whistle!
Stella Cox loves her feet almost as much as she loves BBC. Just look at her, dressed up like a cute, little slut. She's here to impress Flash Brown, who she's never fucked...but has wanted to for a long time. Stella loves her dick thick and black as much Flash loves his pussy tight and white. Flash loves feet, too. Stella's size 7's and her fresh pedicure make Flash's enormous black cock throb with delight. Flash will worship Stella's feet: suck her petite toes; lightly lick her silky-smooth soles; wrap both around his BBC and fuck them. Then it's on to Stella's pink, wet cunt. Flash will pound her ultra-tight shit pipe as well, all the time turning back to her pretty feet. That's where he'll squirt his load, too. Stella's feet are a sticky mess, but don't worry...you'll be able to watch her clean them up, too!