Latest Updates from 'Blacks On Blondes' at Dogfart (Page 18)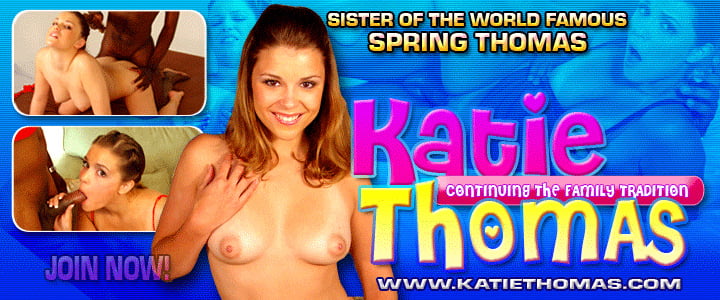 We're winding down 2013 with some of the nastiest black cock sluts under the sun. Please meet Maddy O' Reilly and her killer body. Maddy is dressed in clothing that would make the most seasoned sluts blush. However, nothing else matters to her EXCEPT that she wants to please Charlie Mac and the 11 inches he's packing. Maddy lets loose by sucking on his big black cock with her amazing ass pointed directly at the sky. The worshiper of mighty black cock takes her slutiness up to level 10 as Charlie goes nuts on her tight, white pussy. Well, it USED to be tight...but that's another thing. Maddy gets then fucking of her life as Charlie doesn't give that white pussy any mercy. With each thrust Maddy's eyes gets wider and her pussy gets stretched more and more. Christmas comes early when Charlie does.....all over that pretty face of Maddy's.
Chloe Chaos and Shane Diesel are in Las Vegas for the annual AVN show. We find both performers shooting the breeze right before they take a much needed break.....by going wild on one another. Chloe unleashes the stressful signing day on every inch of Shane's big black cock. The busty fuck toy gets railed all over her hotel suite. Shane's ears don't deceive him as he hears her utter the dreaded "N word", which of course, fazes him not. The slut continues to welcome Shane's black mamba until it spews its creamy contents into her pussy. We have a feeling that she'll need a babysitter for next year's AVN show.
Holly Michaels is about to walk down the aisle with a white guy who has more money than inches in his pants. Holly's opening up to Moe The Monster about her one encounter with a black guy, and Moe's inner devil comes to play when he sees opportunity to fuck that white slut. Holly's gonna get one more black cock in her sexual resume right before tying the knot.....and Moe's the man to give her the black goodness. Holly and Moe take their outdoor chat indoors, and she's now found herself sucking down Moe's monster. Holly's cheating ways come into fruition when Moe sets his sights on a pussy that's about to be married to some white guy. Holly rides the black bull while her fiance is away and oblivious to what his woman is doing. Holly's pussy continues to get a royal beat down by that huge black cock. Those spectacular tits quake and quiver as Moe continues to unleash his black fury on that fuck toy. Holly's cheating ways come to end only when Moe deposits his ghetto gravy all over her face and tits. Advice to the future Mr. Michaels: Make the bitch sign a prenup.