Latest Updates from 'Blacks On Blondes' at Dogfart (Page 8)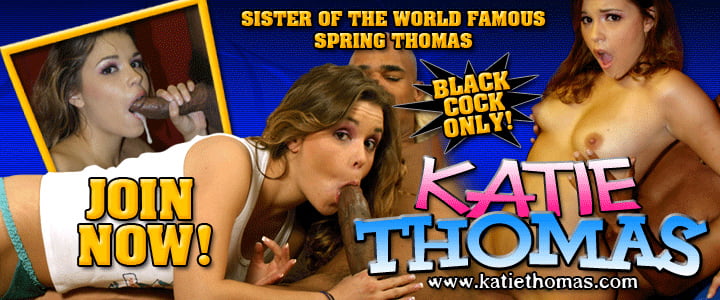 With this update, The Dogfart Network introduces the world to British amateur Katy Jayne. She's "messed around" and done one or two dirty movies, but she's never been on a professional set, and today she's going to mark another notch into her "first belt" -- she's about to feel the size and power of the one and only Mandingo. She's nervous and excited and scared and full of desire. She came here all the way from the UK to please not only herself...but all of the Dogfart fans. She's never experienced what she's about to experience today, and you're the first to witness it all!
You've seen her on our flagship site, Blacks on Blondes, getting gang banged and DP'd and banged in the ass by Mandingo. You've seen her take a trip to the gloryhole. Over at Interracial Blowbang, a multitude of African-Americans fucked her pie-hole, resulting in a bukkake. She's a supreme cuckoldress who hails from Italy and one of Dogfart's most popular models. Valentina Nappi! One of the most popular porn stars in the world, today she's back to the Dogfart Network for her first boy/girl/girl interracial scene, her co-stars being none other than Chanell Heart and Prince Yashua! What you're in for here is yet another superb performance by all three stars! From Chanell cleaning Prince's thick cock after being deep in Valentina's ass to pounding both of these girls take, it looks like another Top 20 scene for our very favorite Italian black cock slut!!
Thank goodness for the internet! No more getting ripped off by taxis! No more pricey hotel rooms! No more guessing if the restaurant is going to have good food and service! There's an app for everything, and Hope Howell uses them all. For example, she used an app to get from the airport to the place she's staying...and she found the place she's staying the same way. Hope's come from out of town for her bachelorette party. It's her last weekend as a "free woman", and some of her college girlfriends are taking her out for a night on the town. But before all the fun begins, she's got to meet the guy she's renting her room from. And she's excited! Before she booked it, she looked at all the renter profiles, and she chose this place because the owner's a black man. She's gonna go out with a "bang" before she ties the knot, and it's gonna be a big bang. A really big bang. A mouth bang and a cunt bang and an ass bang, and she'll swallow the renter's load, too...cause after all, it's her last weekend as a free woman!