Latest Updates from Dogfart (Page 86)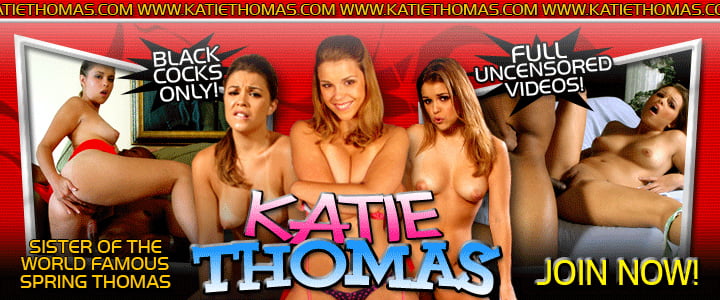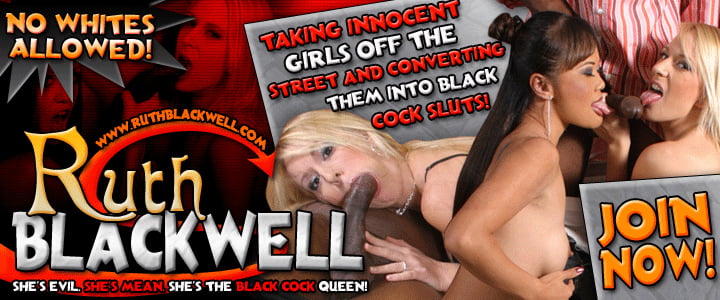 Frankie is yet another white loser that ends up in my life. He has the dreaded "white boy curse" which means my pussy is never satisfied. It's a good thing my phonebook is full of numbers of black cock studs. I dialed Ace up and he was over right away. I had him give my worthless small-cocked white boy a lesson in how to satisfy a woman. Frankie had a front row seat as my pussy was destroyed by big black cock. It was nice having a real cock in my mouth since it feels like I'm sucking a q-tip when blowing Frankie. I rode Ace and my pussy juices covered his black cock and gave it a nice shine as well. Ace shot a monster load all over my ass and Frankie the fuckup licked it all up at my request. Stupid white boys, won't you ever learn?
Billy is my fishing pole. I tell him to grab black men for me and he does it. Yes he does it with hesitation but that white boy knows where his bread is buttered. I spotted a black guy at the bus stop and Billy got him to fill me up with big black cock. Billy can balance a checkbook, program computers, and is an electrician but one thing he can't do is make me happy in bed. Ace was a little concerned at first but he took to my pussy in seconds. When I wasn't sucking his cock I was riding it. I wanted to fuck Ace for hours but I like to switch my black men around.I thought Billy would do a good clean up job but the lazy asshole didn't do what his queen wanted so that means we're through. I'm tempted to send some of my black fuck buddies to go jump him.
Our cuckold today is from France. He flew all the way over just to be near his queen. He must have had the idea that there would be some way that I would spread for his cock. Much like all of the French, he quickly gave up any hope and watched me take in all inches of Ace's cock. I lied to Frenchie and told him I'd let him take me shopping in Paris one day if he licked some black cum off of me. He did and I didn't. Even European cuckolds are fucking morons.