Latest Updates from Dogfart (Page 60)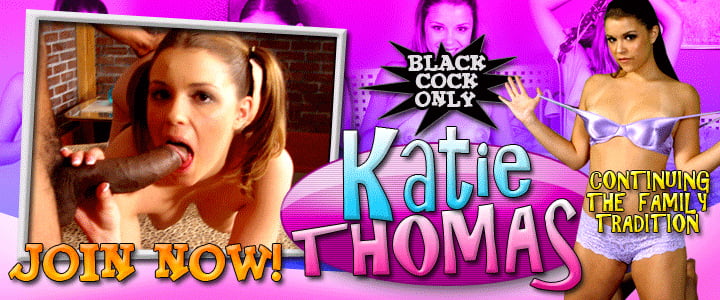 I could be spending the day at the mall on the prowl for black meat but somehow I'm stuck going to the psychiatrist with my dad. We've both been at odds ever since I was able to talk back and Dr. Harvard has seen and heard enough. He detects some hints of racism in my dad and threw out the idea that having me get impaled by big black dick would be a good idea. Dad wasn't having it but before he could walk out I had my pouty lips all over every inch of that black monster. I worked the balls and even made my way up a shaft that seemed to go on forever. If that wasn't enough I squatted over his black fire hose as my pussy stretched to the point where I felt I was giving birth to a big black dick. Daddy's no fan of interracial sex and he nearly lost his lunch as my mouth turned into a reservoir of black spunk.
Charlie is frustrated. No one in Hungary speaks a word of English, and he can't get in to his own apartment building. Lara sees him from outside, lets him in, and they strike up a conversation. Since the elevator is out, they climb 6 floors to Lara's apartment. By the end of the long climb, they know each other. Lara wants to get fucked by BBC, "something you don't see much of here." Charlie is a bit concerned, as Lara's married and hubby's due home soon. You know what happens next. After rubbing Lara's sore feet after that long walk, it's on. And when it's over, they hear a door open and hubby say, "Honey! I'm home!"
You'd never guess who's taking a trip to Europe?! It's Charlie Mac, and the first thing he wants to do after the long flight is to enjoy a traditional Hungarian meal. As he's looking over the menu, a couple of fans spot him. They're taken back, cause it's strange to find a brother in this part of Budapest. Upon closer inspection, they can't believe their eyes! It's none other than Charlie Mac, and he's one of their favorite IR porn stars from one of their very favorite sites -- Blacks on Blondes. They love to watch porn as a couple, and they want a special experience. Boyfriend tells girlfriend to wait while he asks for an autograph, and then, after a bit of friendly conversation, a bet made: The Boyfriend thinks Charlie's dick isn't as big as it looks on camera, and there must be "tricks" involved to make it appear bigger than it is. He's willing to lay down a $10,000 note: if it's all smoke and mirrors, Charlie owes 10 Large; if Charlie's really hung like a mule, The Boyfriend offers up the best thing he's got...his girlfriend. Who do you think wins today?