Latest Updates from Dogfart (Page 60)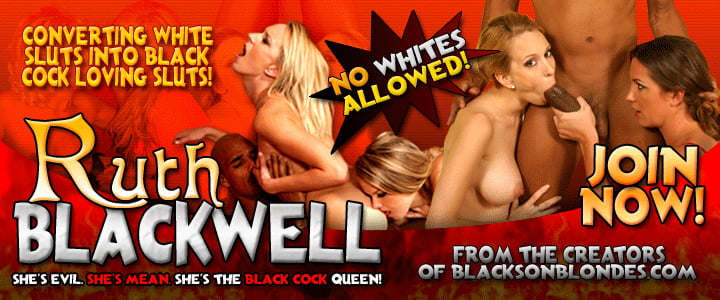 This mother and daughter field trip is an unusual one.Penny Pax is trying to bait her mother, Sindy Lange, into adding some spice to her life. Sindy is about to show her daughter that she's no stick-in-the-mud and Penny's going to have a hell of a tale to tell her kids one day. Sindy goes to the extreme by taking her daughter with her to an adult arcade. Penny and Sindy are at a loss for words when a huge black cocks comes through the gloryhole. The next course of action? Both mother and daughter takes turns , and, much like a feeding frenzy, fight over that huge black cock while Mr. Lange is at work without the slightest clue as to what his angels are doing. The black guy behind the wall gets an invitation to come into the booth and it's all she wrote for both ladies' reproductive systems. Penny is first in line ( of course, forgetting her manners) and rides that thugs big black cock as her mother rubs one out. Mommy knows best that this is her chance to completely prove to her daughter that she's not the prim and proper housewife everyone believes. Sindy Lange steps up to the plate and the same cock that ravaged her daughter is now demolishing her pussy. Penny Pax gets a helping hand from mom as Sindy jerks the contents of that stranger's black cock into her mouth. You can call it a "bonding experience." We call it two black cock sluts sowing their wild oats.
Emily and her mother, Nikki, live in a nice neighborhood but with one flaw: the nosy neighbor who's up in everyone's business. A big breasted Latina has called Nikki Hunter and warned her that her daughter, Emily Austin, is out with her black boyfriend, Charlie Mac. Nikki's nearly got steam coming from her ears and she catches the lovebirds during some heavy duty making out. Nikki Hunter breaks up the party and her preconceived notions about Charlie disappear when she gets a look at his huge black cock. Emily's feeling that her mother's a cock blocker fade away when both of them share on Charlie Mac's black monster. Mom and daughter share that huge black cock as if to say that Emily was raised to show manners...especially at this interracial dinner table. Nikki and Emily put any family issues away when they decide to attack that massive black cock at once! Emily Austin feels her boyfriend's big black cock, followed by mom's turn to feel the black cock difference. We're treated to both white sluts- of different generations- experiencing a thunderous black dick, while, of course, completely forgetting about the initial cause of alarm for Nikki. Charlie plows into mother and daughter until their dinner table is set- in the form of a heaping helping of black gravy.
Tara Star has raised her daughter to be a good girl...or so she thought. While running errands Tara Star gets the mother-of-all-phone-calls informing her that her daughter, Lexi Kartel, has been scene with a black guy in their house. Faster than you can say "speeding ticket", Tara races home to find her little angel in the act of locking her lips around a huge black cock. Family turmoil eventually leads to both ladies sharing a huge plate of big black cock. How so? Lexi threatens to blackmail mom and she reconsiders her feelings towards the black race. We get treated to mother and daughter sharing more than just memories: they're now fighting over who gets to stuff Rico's big black cock down their throat. Lexi and Tara take turns sucking on a cock that's easily five times bigger than the one that initially brought Lexi into this world. Tara Star and Lexi Kartel ride that black bull and you can tell that Tara Star's thanking her lucky stars that her daughter has introduced her to interracial sex. Rico pounds both white sluts and the thought that this is completely taboo doesn't register with either girl. In fact, Lexi plays with her pussy while mom, Tara Star gets fucked and vice versa. It appears as if Rico has taken the title of "Man of the House" after completely covering Lexi's pussy with thug nutmeg. Tara Star's next errand's going to be taking her daughter to the OB/GYN.