Latest updates featuring Jessica Ryan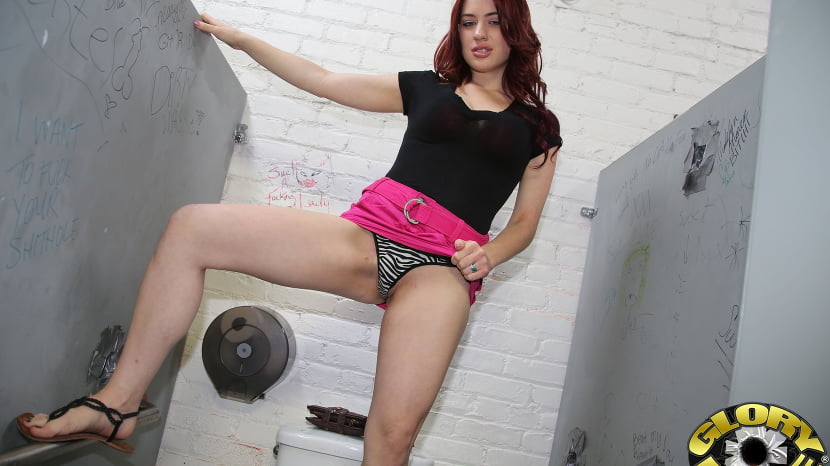 She's a redhead that's got a burning desire for some anonymous sex with a big black cock. The setting for this unusual encounter? How about the filthiest public restroom imaginable? Jessica Ryan doesn't seem to care about this disgusting location; the only thing on her mind is getting some anonymous black cock despite the circumstances. Once inside, Jessica's eyes take in the vile sights this place has to offer: graffiti, dirty walls and floor, and of course, some holes in the walls that she makes good use of. An anonymous black cock soon enters the picture and the fiery redhead sucks down as much of it as she can. The stench of this public restroom doesn't register on Jessica ass she gives the lucky wall an intense blowjob. Now onto step 2: Taking that faceless black cock R-A-W. Jessica lifts up her ass and rides the wall without any hesitation. Her phone rings and the brief distraction doesn't take her focus off of the black stranger from behind the wall. Jessica's pussy gets stretched like never before and it's only a matter of time before her talented mouth drains that anonymous black dick.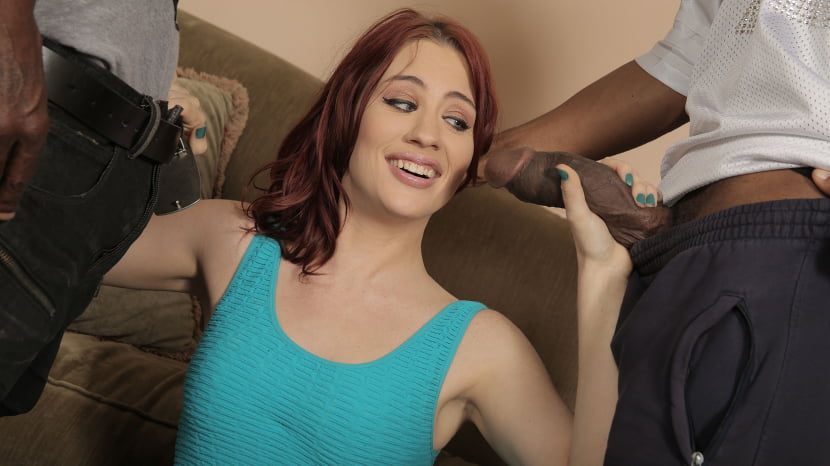 Spoiller alert: First time EVER with black cock. We begin this week's fun with a white slut who's come to Blacks On Blondes in order to break her black cock virginity. Jessica Ryan is going over a list of black guys she'd like to fuck while Jack Napier and Wesley Pipes offer feedback. The talk quickly turns into hardcore interracial fucking...with Jessica Ryan feeling the brunt of two big black cocks. This recent update to our network features Jessica going back and forth on the type of cock that's been foreign to her for too long. Yup, black cock now entered Jessica Ryan;s world via her mouth and soaking wet snatch. Wesley and Jack show no mercy to her gullet as they both take turns stuffing that throat. Jack and Wesley also take turns beating that pussy and showing Jessica what exactly she's been missing out on. We have both black swordsmen officially welcome Jessica Ryan to the world of Interracial Porn when both black cannons cover her in ghetto sauce.