Latest updates featuring Teri Weigel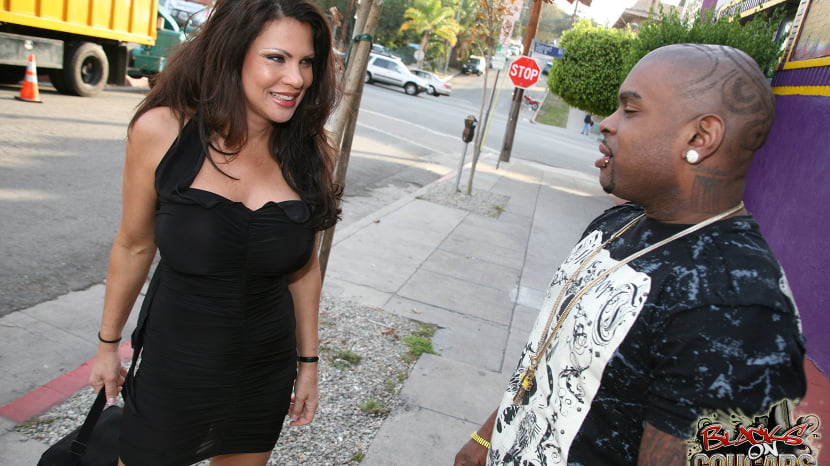 Wearing this tight revealing dress is the perfect bait to attract guys who want to plow a cock hungry cougar. However, years of sexual practice has shown me that only big black dicks are how I get my kicks. I especially love ones that are a foot long with balls that hang to the ground. Today's daily black meat prowl got me into the arms of Rico Strong. The bulge in his pants indicated to me that my mouth and pussy would be taken to the limits. I couldn't wait to unbutton his jeans only to reveal the 9th Wonder Of The World. That big black dick grew and grew until it reached full length and girth and my mouth was about to open wide. I could barely take the entire dong down my throat as my fat mammaries bounced in every possible direction. I had to take a deep breath as he tickled my clit with his black dick because I knew 12 inches of him was about to disappear up my white snatch. This relentless pussy beating couldn't last long enough and draining his black sack all over my face was what I had been praying for. It's been a few days since i took on that black pipe and I'm still having trouble walking straight.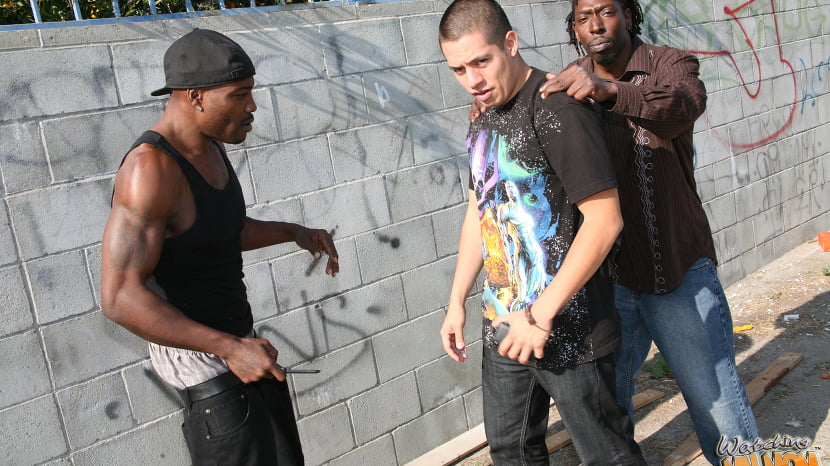 My boy and I have a business arrangement where we loan stupid white boys money they can't get from banks. Today's mark couldn't get the cash together to pay me and my boy back. The interest rate alone was high enough let alone the money we lent him. We took him back to his mamma's house so he could say goodbye to her before we carved him up. Back at his place is where we found his mom all pissed at him for getting in deep with a couple of ex-cons that could make him disappear forever. Teri Weigel begged and pleaded that we don't fuck up her only son but the empty wallets we had in our back pockets reminded us that payback was in order. The only thing this single mom had going for her was fat titties and a grin on her face saying that she was in desperate need of a couple of well-hung black dicks. We knew we had a crazy white bitch on our hands the moment she made her son watch as we used her mouth to jam our big blacks dicks in. We took turns pounding that white pussy that junior came out of and it soon turned beet red. The bitch screamed louder than any scream I ever heard while locked up and she was soon begging for some black goo. We took turns glazing her face as her son watched with tears in his eyes. White people are truly fucked up.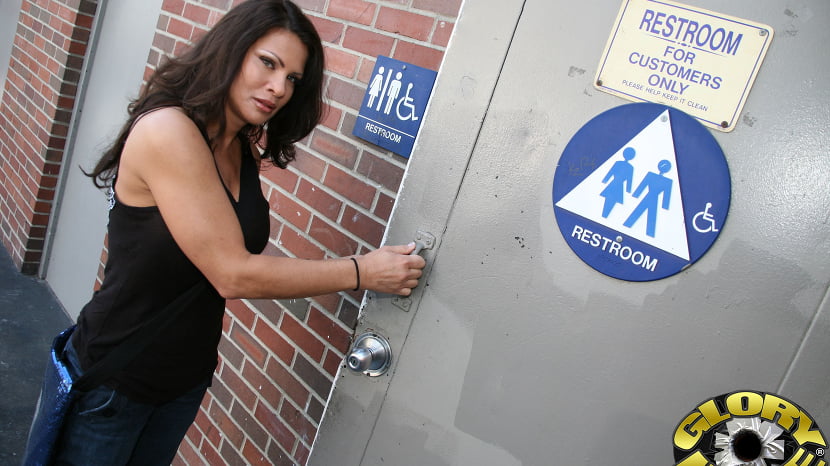 Teri describes herself as a porn dinosaur, but for those who don't know her history, she's a lot more than that! She was a Playboy playmate, as well as a Penthouse Pet, and has been in several mainstream movies and TV shows. Like Ginger Lynn, our other recent porn legend, she has never done the gloryhole...not surprising since we pretty much invented the niche when we started the first gloryhole site years ago. Teri is excited to add this strange sex-act to her resume, and wait till you see what she does with her vast experience, and her cougar's attitude, with a huge fat black dick!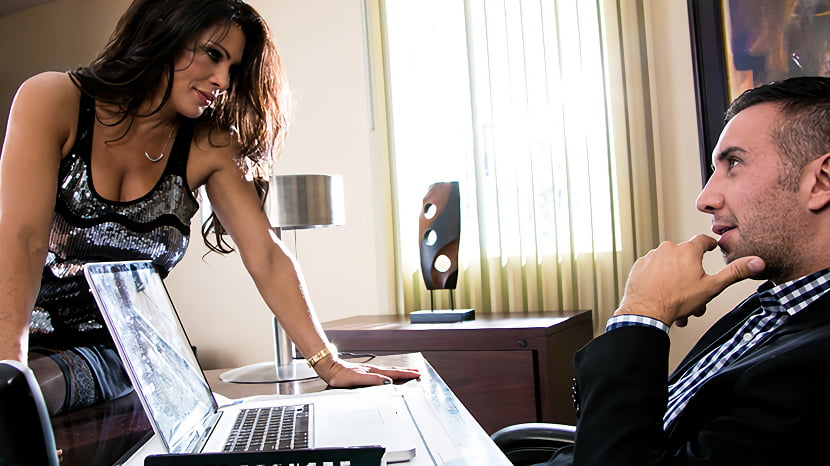 Teri Weigel seems to think money grows on trees. She begs her boss for some over-time hours, then spends them watching porn and touching herself. When Keiran comes back to grab some papers, this Milf's got two fingers deep in her snatch. Teri's turned on and ready to do anything it takes to keep her job, including bend over Keiran's desk to get her pussy pounded.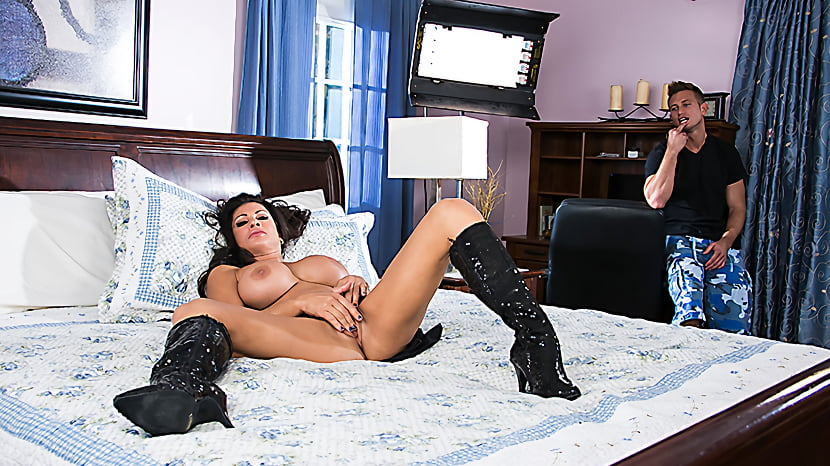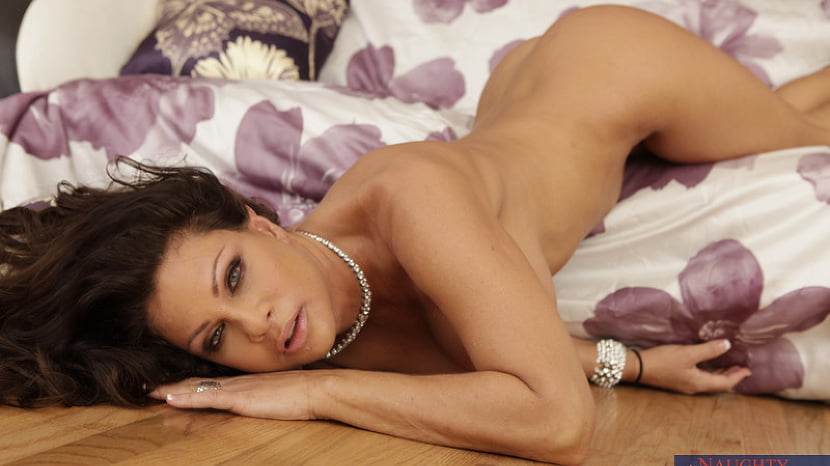 Teri Weigel's dog keeps tearing up her neighbor's yard, and he's sick and tired of it. He brings her menacing pooch over to her and explains that something's got to be done about it. The brunette's big tits are practically falling out of her shirt, and her wet tongue is practically falling out of her mouth, being the cougar that she is. Next thing you know, Teri's solving the problem by stuffing her neighbor's big cock into her mouth, then pouncing on it! Forget the issues with the pooch, Teri's pussy comes first!!!