Latest updates featuring Alyssa Lynn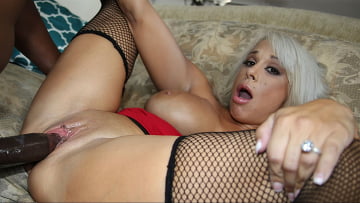 3rd August
- Alyssa Lynn is an accountant. She's been one for years. She's also been Lexington Steele's friend for years, too. She usually works Lex's numbers, but
today she'll be working on something for the first time: Lex's 11-inch BBC! Lex is usually a happy guy, but at today's meeting, he seems preoccupied...almost upset. Alyssa senses it, and sure enough, Lex is having marital problems. Alyssa's secretly been crushing on Lex for almost as long as she's been doing his books, and she knows today's her big change! Her window of opportunity is wide open, so she jumps in -- head first! Lex skull fucks Alyssa, stretches her tight cunt to its maximum, then drops a mighty load all over her face! They'll get to the books next time.
...Read More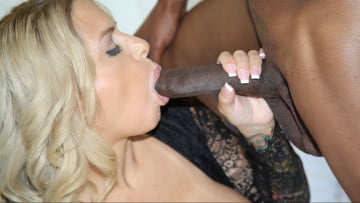 11th May
- Alyssa Lynn is unhappily married. Her husband, Mr. Lynn, is a businessman who spends a lot of time working, and her son, Robby, is a community college
freshman. She loves her son very much, but she loves her son's friends even more...if you know what I mean. Especially his black friends! So, when Robby gets home early from school, even though he may seem "surprised" at his discovery, he's really not surprised at all. Robby's watched his mom flirt with all his friends, and he knows his mom and dad don't even sleep in the same room anymore. What surprises Robby is something terribly taboo and hard to admit: he became aroused and achieved an erection witnessing his mom in The Act!! And when his mom made her discovery -- that Robby was spying on her having sex like a common Peeping Tom -- she did what some would consider the Unthinkable. Warning: this scene may shock you!
...Read More