Latest Updates from Dogfart (Page 14)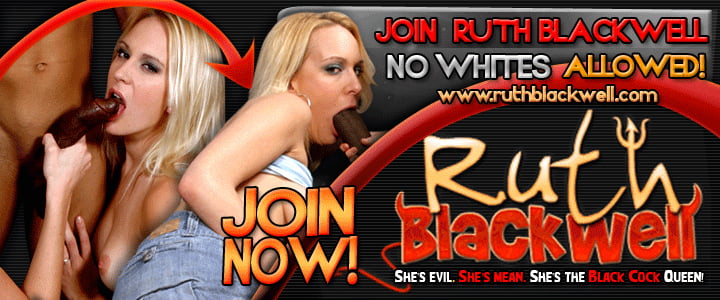 Nikki Delano is about to hit the road. She's a feature dancer, and she loves going from town to town, meeting new fans, and stripping for them! Nikki has one problem: she needs a security team. You know...a couple big men to escort her into the club; while Nikki's dancing, she doesn't want creeps groping her; afterwards, she'll need help getting all the money off the dance floor...and, finally, help manage the lines for photo ops and signings. She's approached two of her favorites, Lexington Steele and Rico Strong, and asked if they're down. And sure...they may be. But first they're going to need a taste of those big titties, her tight cunt, and that wet mouth. Since Nikki is a black cock slut, this is a no-brainer: not only will she put out for both Bulls, she'll continue to do so while they're on the road! Let's call this a big win for everyone!!
The word is all over the street. A confirmed gloryhole is out there! If you don't believe me, take a look at Amber Ivy, rushing into the adult bookshop in order to find a "NSA" (no strings attached) hookup! It doesn't matter she's on the phone with her boyfriend as she enters the joint, as she'll lie about her whereabouts...as she usually does. Once the store clerk determines she's not an undercover cop, he'll lead Amber straight back to booth number 7, where it all goes down. Watch Amber as she allows all three of her slutty holes to be explored: first, her wet, willing mouth; then it's straight to her warm, pink cunt; finally, she allows her new, random "friend" into her tight, tight asshole...a place her boyfriend has never been. With her dress stained in another man's jizz, Amber calls her dude to let him know she'll be home soon!
Ever experience a roommate who's a pain in the ass? Jezebel Vessir and Skyler Nicole sure have! They're living through it right now. It didn't take long after Cali Carter moved in before it all started going down: Cali's dirty dishes sitting in the sink; Cali's bathroom messes; Cali's eating everyone else's food; Cali stealing the girls' clothes. You know. That kind of stuff. Well, today Jezebel and Skyler have had it, and they're serious. Jezebel spies her favorite pair of panties sticking out of Cali's slutty, short-shorts...and is that Skyler's boyfriend Cali is flirting with on the phone!? Time to put an end to this madness by "fucking up" the white girl! First, they strip her naked to get Jezebel's panties back. Soon, Jez and Skyler are smothering Cali using their cunts, asses, and tits! After that, both strap-on their meaty black cocks to teach Cali a thing or two about messing with "our men". This whole ordeal goes from a "hate fuck" to all three women getting off...and a resolution: Cali will shape up, but only if Jez and Skyler fuck her on the regular!