Latest updates featuring Darla Crane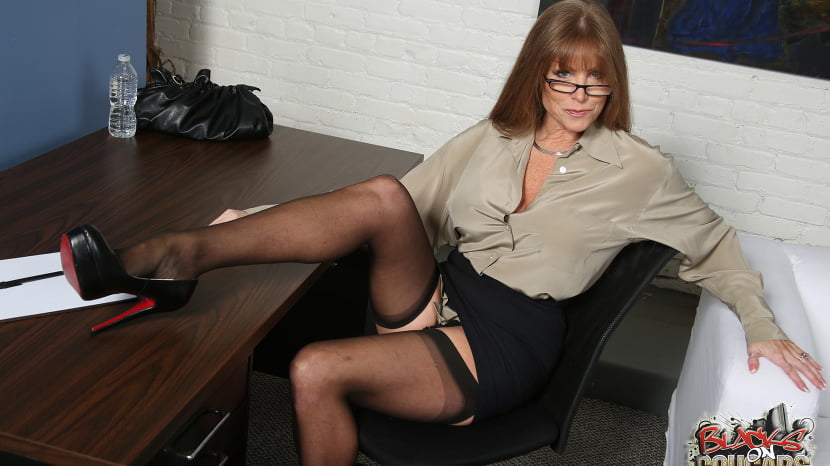 Charlie Mac might be visiting his company's human resources department. His boss, Darla Crane, is evaluating his job performance and things quickly get unprofessional. Darla's husband's history of neglecting her womanly needs is about to lead her to sexually harass Charlie during this one-on-one evaluation. Darla lays everything on the table: she wants his big black cock and she wants it NOW. Darla Crane eases Charlie's nerves by rubbing his big black cock before trying to suck on every inch of that huge tree trunk. Charlie treats Darla's throat to dinner of gigantic black cock. Darla? Well,she lets out all her sexual frustration on Charlie's black dick....he nearly blows his load during the blowjob! Darla finally spreads that neglected pussy open and Charlie fucks his boss all over her furniture. Darla's perfect body shakes and quivers as Charlie goes balls deep into that married snatch. You know we couldn't end this without Darla Crane's ass getting bombarded by a huge black cock. That professional cougar's naughtiest of areas. Absolutely no mercy is shown to Darla's ass, and it's much more of an epic event since her husband is denied access to that part of her body. Charlie's financial security is guaranteed when he coats his boss' mouth with every last ounce of nutmeg that were in his balls. It's obvious that Darla Crane doesn't care that she broke all kinds of laws- and her asshole.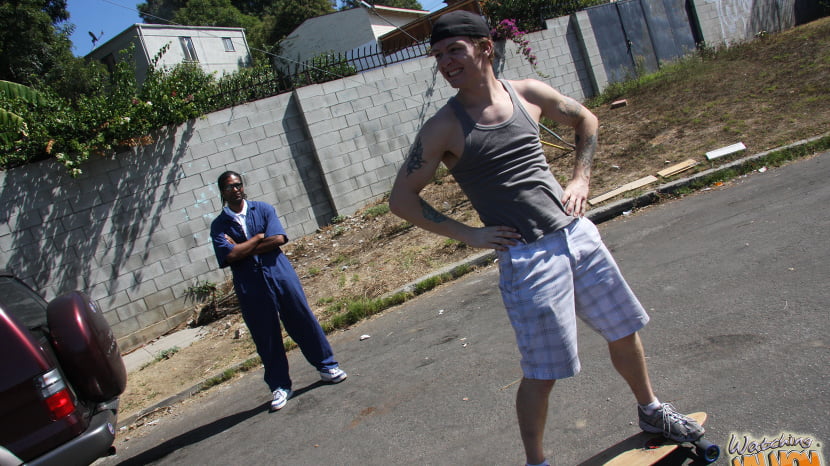 My son's criminal ways ruined an evening I had planned with a gossip magazine. I was deep into the latest Hollywood scandal when my son was being roughed up as he got back home. "Some black man", as he put it, was owed a lot of money and my little boy was avoiding him like the plague. It turns out that this man's name was Jack Napier and would mutilate my angel from head to toe if momma didn't intervene. Since I'm on a fixed budget the only thing I could think of was to get down and dirty with Jack as my boy watched. Why would I do this? First, it would make my boy go legit. Second, and most importantly, I'd get my fill of big black dick that all the other moms just rage about! Jack said my boy owed him 12 big but would settle if I sucked and fucked his big 12 inches of black beef. My son sat and looked on in agony as his dear mother stuffed down as much of that black cock as she could. My fat tits kept hitting my chin as my uterus took a nonstop pounding from Jack's huge salami. My son never knew that I was into interracial sex and the look on his pale white face said it all. I was in heaven as my mouth would suck off the pussy juices that went along with getting obliterated by black cock. I don't think my tiny pussy will ever be the the way it was. The same can be said for my little boy.After all, he was front row when his mommy got to drink from the black hose, and sucked down Jack Juice.