Latest updates featuring Alicia Tease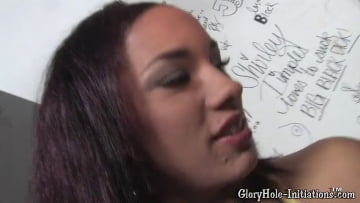 6th January
- Alicia Tease is the kind of black chick that wouldn't be caught dead in a bathroom as disgusting as this one. She comes from money but all of the othe
r stalls were taken so she had to make do. She had a rush of freakiness overcome her as she saw the stall of sin and all its creepiness. She got naked and was masturbating when a huge white dick decided to poke its head in. Alicia's mouth and pussy have always been for the black man but today she threw caution to the wind and decided to take it up a notch.The white stranger was treated to an endless throat courtesy of Alicia as well as a black pussy that was soaking wet. She nearly brought attention to herself by the noises she was making since this girl was loving her first white dick. She got on her knees and was praying to the secret white cock to give her a nice helping of cum. Alicia got what she wanted and we got what we wanted-another victim of the gloryhole.
...Read More
>> CLICK HERE TO DOWNLOAD <<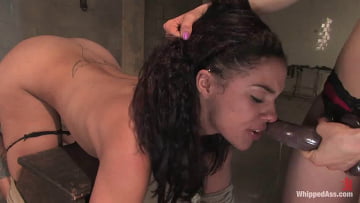 9th January
- Hot Interracial Lesbian BDSM!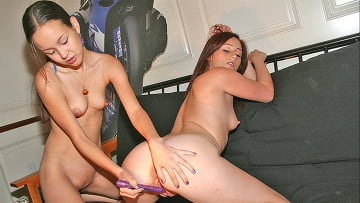 26th December
- Here's some cock suckin' cum drizzlin' pussy poundin' dice rollin' Mofos action!!! Enjoy!!!