Latest updates featuring Aletta Ocean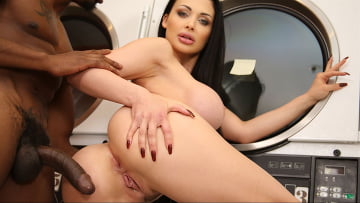 20th May
- What does one of Europe's biggest porn stars do when she's not sucking and fucking on camera? For Aletta Ocean, it's running her laundromat. You heard
right. Unlike most of her peers, Aletta saves her money...and invests it in various businesses. She loves her laundromat because it generates revenue whether or not she's there...or sucking and fucking on a set somewhere. How lucky is our man Isiah that he happens to be doing his laundry the one day Aletta's there doing her books? He can't figure out the change machine, and soon he can't believe his good fortune. Let's face it, Aletta doesn't see many black men in Budapest, so when she does, Aletta loses all her common sense and behaves like the true Black Cock Slut she is.
...Read More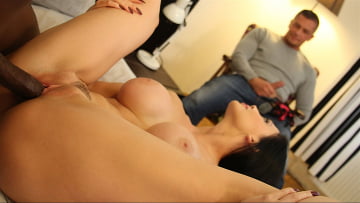 12th May
- What's the best thing a Hubby can give her BCS wife? Do I really even need to answer that question? Enter Zack and his beautiful wife, Aletta. They've
been part of the cuckold lifestyle since they started dating years ago. Zack knows what's up. He understands the black man's girth will stretch his lady's holes open far more than he ever could, and why deny her that pleasure? Zack's always been a voyeur, too, and he thinks there's nothing hotter than watching his beautiful wife Aletta get banged out. Today's an extra-special day for Zack and Aletta! In addition to celebrating their anniversary in a beautiful condo they rented for the occasion, Zack stumbled upon porn star JonJon at one of Budapest's hottest clubs the night before! Zack hired JonJon as an anniversary gift. We all know this is a gift Aletta will never forget!
...Read More