Latest Updates from Dogfart (Page 135)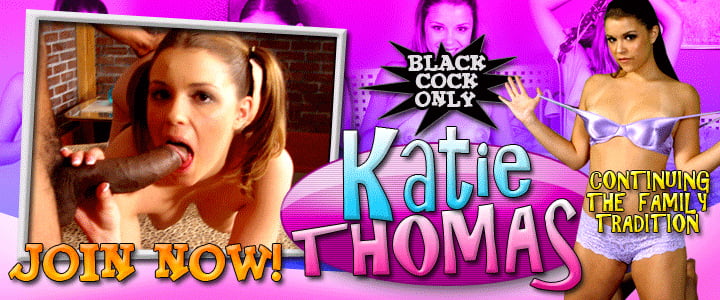 My name is Julia Ann and I've been in adult video for quite some time. I've thought I've seen it all but today I'm getting my own personal cuckold to service me. He's a subhuman white boy who does whatever his Mistress Julia Ann wants. I felt like having him in a bondage mask while I walk him around to show to everyone how much of a sad sack of shit he is. The only thing my Cuckold won't do is turn into a handsome, strong black guy with a cock that is as wide as my arm. Luckily I called two over to fulfill my interracial sex needs and Jack Napier and Justin Long more than filled the requirement. The closest my cuckold got to my pussy was smelling my panties as he watched me engulf black cocks which nearly snapped my neck in half. My titties were given a lot of attention and that's no shock since they're a magnet for black boys who love fat cans. I gave the cuckold the privilege of watching me go back and forth on meaty black sticks as my pussy paid the price. He's such a pathetic moron but there's a soft spot in my heart for cuckolds who enjoy watching their woman get ravaged by the thickest and biggest black cocks around. Then again, his choices are limited since he ain't packing much in the meat department.
I took my piece of shit boyfriend out for his walk today. I also wanted everyone in public to see how pathetic he is and just how sorry white guys are. It's also a great chance to find any black guys out there who would,no doubt, love to fuck me . Once I verbally break down my cuckold I bring him back home where I had some black guys waiting to take me to the limit. My little horsey should be used to make glue since he isn't useful at all. I mean, his cock is barely visible and blood never flows to it. The black guys in our house,however, know exactly how to use their black hoses. and I was soon on my knees swallowing those black snakes until the balls slapped on my chin. I didn't know whether to give up my pussy or ass so I gave the brothas both! I was filled up like a little whore and you can also say I was double stuffed with big black cock. I've always been into interracial sex but today's encounter was the best one since I had an audience and these black boys didn't stop laying the black pipe in me. Cuckold boy cleaned me up from all the mess these guys made but he's still worthless, stupid, and white.
My cuckold makes a better coffee table than he does a lover. I can't tell you the number of times I've fallen asleep when the moron mounts on top of me with his raging 2 inch white dick. I was waiting around for the delivery of big black dick so I used decided to have my cuckold be useful and I used him as a foot rest. I wasn't waiting around too long since my white wet pussy was on radar for a bunch of black boys who I knew would leave no inch of my uterus void of black dick. Watch as they give me a pounding which nearly knocks me out and keep an eye on my cuckold who has a blank look on his face which is further proof that the lights are on but nobody's home. Those black thugs used my mouth as a cock garage for their meaty members and my tight cunt was tight no more after the onslaught of black dick I got. Coffee table boy quickly transformed into a vacuum as I had him lick up all the creamy goodness my black studs shot at me. Since then I've dumped his sorry ass since I'm now a black cock slut who's dedicated to getting as much interracial sex as possible.